Everything Else
Brent Skarky Believes In Miracles, Ballot Rigging
12:00 PM EDT on April 8, 2008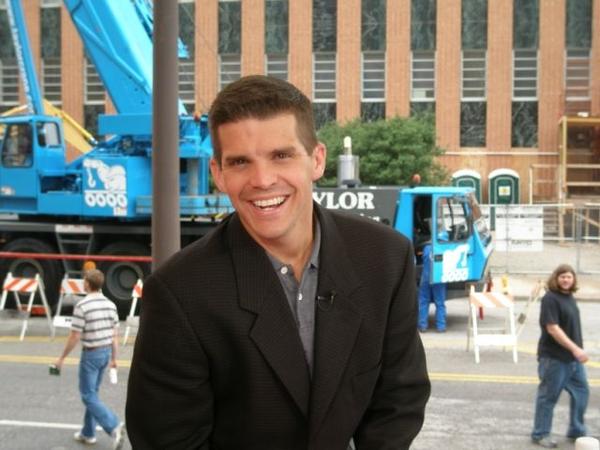 It appears Brent Skarky has a Lost Ogle mole among the contacts in his e-mail list. We were forwarded a 100% real email that he sent out before his matchup with Kelly Ogle. Here it is:
From: BRENT SKARKY

Sent: Wednesday, April 02, 2008 9:06 AM

To: aaron tuttle; amy robert; andrew gilman; andy gibson; bentley dill; brent quinones; BRETT STAGNITTI; brian carey; brian maciel; brian maciel; bryan beasley; christine flores; darren tawwater; darren tawwater; dave law; emily voigt; jakub pitha; jason peak; jeb joseph; jen jantzen; jeni keitz; John Allgood; john beck; john zeiders; jud duncan; lisa monahan; lisa monahan; marty pitha; MATT PARK; megan jones; monica jones; rick pendergraft; robert hedrick; sana syed; scott levy; sean nichols; SETH JOSEPH; shea moseley; steve skarky; steve skarky; tammy zettler; tata huckeby; TED ACHLADIS; terry jones; tracy jones; Trinity Tate; Trinity Tate; tyler suiters

Subject: Do you believe in Miracles?...... Yes!

Well my friends its here"¦ The Sweet 16 matchup with Kelly Ogle. If we were to post another miraculous upset, against the site's namesake, image the despair, grief and fury that would insue for the 40 year old pasty guys that have never kissed a girl and live in their moms' basements. Let's make this happen. Go to the site.. Scroll down and vote. Vote for a miracle, a win for America.

Ogle Madness Sweet 16: South Regional

It has come to my attention that the site is treating the Ackerman server as one vote. This will not stand.. This aggression against Kuwait will not stand. Let's use this like we did our original 12 seed. Let's make this motivation to beat another News 9 staffer. You must tell friends. You must vote again tonight at home. You must register your disdain on the comments part.

They said Dean was the dream, but against us, done. They said Toby's nice guy m-o was unbeatable. See ya.. Now lets TCB against the leader of News 9.

We are way past speeches.. You have to be good to make it this far. How many times are we gunna pass the ball before we shoot? 5! Exactly.

Lets keep hope alive. Lets continue to wear the slipper, and win just one more for the Gipper.

Brent Skarky
Host
Oklatravelnet
Our thoughts are after the jump...
• Did Skarky just call us and Ogle Madness voters "40 year old pasty guys that have never kissed a girl and live in their moms' basements." What happened...did he get us confused with the people who watch a daily online travel "newscast" that's filmed "live" at an Indian Casino?
•Why do Brett Stagnitti, Matt Park, Seth Joseph and Ted Achladis all appear in caps? Does Brent do this to separate his "special friends." He also emailed this to "Tata Huckeby." Call me crazy, but does that weird name seems to closely resemble the name of Shawnee native and former Bachelor contestant Tara Huckeby?
•Why did Ron Terrell not get this email?
•If I was an IT guy at Ackerman. I would definitely have a new email to add to the SPAM list.
Anyway, after we received this e-mail, it became apparent that the Ogle Madness Infractions Committee would have to convene to determine whether Skarky had broken any rules for soliciting votes, and if so, what the punishment should be.
At first we were just going to recommend a ban from appearing on television, but then we realized those sanctions had already been self-imposed. Now we may go for a full-scale ban from future post-season appearances. We will also subpeona his phone records, and if he's been conspiring with Kelvin Sampson to exceed our strict regulations, his program may get the death penalty.
The Infractions Committee will meet over the summer to make a final sentence.
Until then, however, Skarky stays in the tournament and will face Lauren Richardson tomorrow. We do urge you to take this into account. Is it kind of awesome that The Skarker (his new nickname) cares enough about Ogle Madness to try and rig the voting? Or are you offended that he thinks we and our readers are 40-year-old pasty guys who have never kissed a girl?
Maybe you can talk about it in the comments.
Stay in touch
Sign up for our free newsletter