Everything Else
Power Poll: Awesomest Oklahoma Town Names
12:10 AM EST on February 25, 2008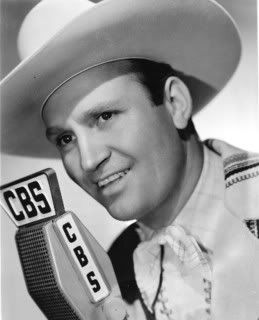 If you're anything like us, you've driven through small Oklahoma towns like Gene Autry or Loco and thought to yourself, "That is a very strange name for a town. Yet also completely awesome. If only there were a web site in which people would take a poll determining which Oklahoma town had the awesomest of all the names."
Also, if you're anything like us, you probably got beat up a lot as a kid and haven't actually talked to a real live woman in over a decade. But that's another story for another therapy session.
In any event, The Lost Ogle is here to answer the question: "What is the awesomest Oklahoma town name?" And by "answer the question," we actually mean "provide another poll in which our readers tell us how dumb we are."
There were three Lost Ogles and three friends-of-the-Lost-Ogle who participated in this poll, and complaints can be lodged in the comments or mailed to ClarkMatthews@thelostogle.com.
Results are after the jump.
First, the others receiving votes, in no particular order:
Big Cabin, Pink, Fallis, Gene Autry, Strong City, Lost City, Dill City, Broken Arrow, Broken Bow, Corn, Kansas, Disney, Oologah, Loco, Freedom, Kremlin, Greasy, Boggy Depot, Slaughterville, Lone Wolf, Non, Weleetka, Happyland
10. (tie) Gotebo
Despite what U. of Florida fans may say, this town was not named to celebrate their Heisman winning quarterback. We're guessing. We're too lazy to actually look it up or anything.
10. (tie) Frogville
Wikipedia says that Frogville got it's name because of "the abundance of frogs in the area said to be so large they ate young ducks." We recognize this as simultaneously being awesome and scaring us from ever getting near there.
8. The Village
We asked Clark Matthews if he knew what people from The Village were called. Villagers, maybe? Nope, apparently they wish to be known as "The Village People." And apparently when they are inside away from the rest of society they all dress up as a police officer or a cowboy and sing "Macho Man" together.
7. Cookietown
Send us cookies. That is all.
6. Beaver
We thought that any town name vaguely sexually related would make this list. And then, much to Patrick's chagrin, Fallis was sadly left off.
5. Okay
Tony's brother has a theory that the people who come up with the names of cities and towns should have their own name. He's even gone so far as to give them that name: Levonts (Don't ask, he's weird. We don't let him out of his cage often). Example: "The Levonts who named the town of Okay, Oklahoma obviously were lacking when it came to self-esteem and enthusiasm and were probably the same people who came up with that ridiculous license plate we used to have."
4. Bushyhead
It seems like tornadoes never go to Bushyhead. Not that we're wishing they would, of course, it's just we'd give anything to hear Gary England say something like "Bushyhead won't feel so good in the morning."
3. Bowlegs
Those of you that adhere to the philosophy of "swimming with bowlegged women" know where to go. Just look out for those horses.
2. Slapout
Here is the fascingating story of how Slapout got it's name... and the controversy that ensued. Can't wait until this is on Law & Order as a "ripped from the headlines" story.
1. Hooker
Death, taxes, and a bunch of immature people claiming that Hooker is their favorite town name. Come on. What did you expect?
There you have it. Who should be higher? Lower? Who did we miss?
Stay in touch
Sign up for our free newsletter