Everything Else
10 BAD Local Valentine's Day Date Ideas…
12:01 AM EST on February 14, 2008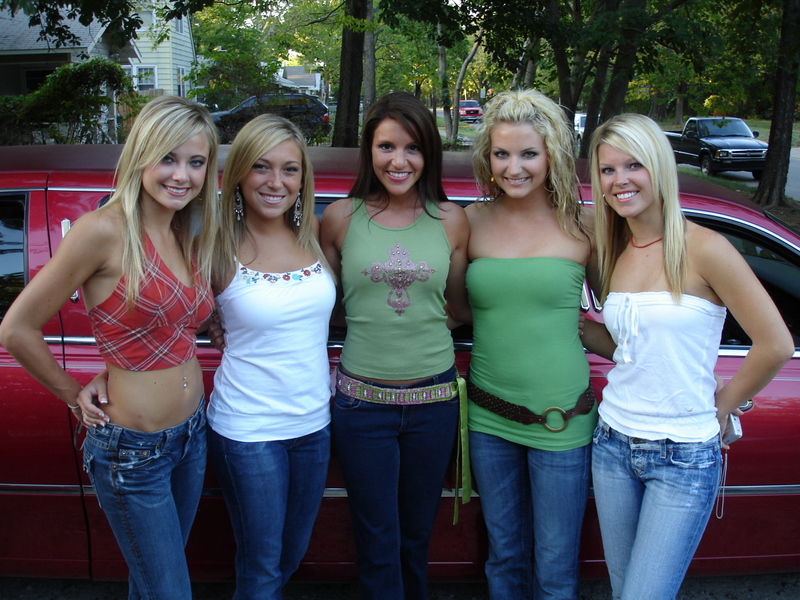 So, today is Valentine's Day. Thank god I've come down with the flu. That means I now have the best excuse ever to not go out with the dozens of Lost Ogle groupies who were begging for me to be their Valentine. Instead I get to stay at home by myself and smear that weird anti-vomiting stuff on my wrists and just fall asleep.
Anyway, after that great visual, I'll segue to the following email we received at The Lost Ogle mailbag:
I have a question that perhaps you are equipped to answer (or maybe Patrick's perverted roommate can chime in). As you know, Valentine's Day is approaching quickly. As a very romantic man myself, I have spent many hours measuring my options for wooing a lady on Valentine's Day, and I have now encountered a conundrum that I can't possibly resolve on my own.

For Valentine's Day, we lucky Central Oklahomans have a choice between two entertainment legends: Tom Jones at the Riverwind Casino in Norman or Wayne Newton at Firelake Grand Casino in Shawnee. The question is: to which legendary performer's show should one take his lady if one has high hopes of amorous relations with said very classy lady?

I know, it is an embarrassment of riches to be faced with such entertainment options right here in Oklahoma, but coinciding with the best chance of ass-gettin' all year long makes it vital that we weigh our options with great care to arrive at the proper decision.

I humbly await your guidance.

A Very Romantic Okie
Honestly, the question was too tough for us to answer. I asked my perverted roommate for his input, but he grew up in Chickasha and can't read or write too well. I even went to Lauren Richardson to get her opinion, but got this odd reply:
No, I will not go to Braum's and then to an Indian Casino with you. Leave me alone.
Since we really can't answer the Tom Jones/Wayne Newton question, we'll just put it on our list of 10 bad local Valentine's Day date ideas. Check out the other 9 after the jump:
Eischen's

Actually, we kind of like Eischen's. The thing is, we only like it when we are on a mission to get drunk and clog our arteries with a bunch of friends. But you should never ever take a date to place that serves raw white onions and pickles as a standard appetizer (that is, of course, if you plan on getting lucky later).
-
Oklahoma City Blazers Hockey Game

Remember back in 1994 when an Oklahoma City Blazer's Game was the place to be and the Myriad Gardens was downtown Oklahoma City's hot spot? Thank god times have changed. If you take a date to a Blazers game for Valentine's Day you deserve to get hit in the face with a puck or to be haunted by the ghost of Alan Perry or Craig Johnson.
-
Anywhere with Dave Morris and his hot girlfriend

Imagine how terrible this double date would be. For starters, your girlfriend or wife or escort would be mad at you because Dave's girlfriend is hotter than she is. If that was bad enough, then you'd have to listen to Dave talk about Falcon Five-0, three things you need to know and how he doesn't get scared in movies...

(Oh yeah, at Dave's NewsOK.com blog we've learned:
I don't get scared from movies. Never have.

I'll tell you what, the douche bag lore just continues to grow. I'm ready for a soul patch to surface any day now.)
-
The Paseo

On the right night, the Paseo can be cool place (i.e. the Friday night gallery walk). Valentine's is not that night. That part of town is going to be so overrun with loving hippies on Valentine's night that you'll probably need a mood ring and be a friend of Paul Medina just to get inside any of the weird restaurants.
-
OU or OSU Mens Basketball Game

The only positive thing about going to an OU or OSU game for Valentine's Day is that you can get cheap tickets. The worst part about the date would be having to watch the teams play.
-
OU or OSU Womens Basketball Game

If you're like me, this would actually be worse than going to a mens game. Of course, that's because I don't enjoy turnovers and wild layups hitting the bottom of the rim.
-
Jersey Mike's Subs

According to Clark Matthews, this place is pretty damn good. However, watching Clark Matthews scarf down 3 original Italian subs in one sitting would not be a pretty site for you or your date.
-
Boulevard Steak House

Taking a date to this place would be really stupid. The reason? It's damn expensive! Sure, your date may be impressed with your ability to spend some change, but wouldn't a better, cheaper and more surefire approach being just getting them drink of a bottle of wine and/or cheap vodka?
-
Braum's

This would just be dumb. Not only do you run the risk of having some weird bleachy solution poured in your banana split, but since you are at Braum's, there's also the possibility that your order would be lost or come out wrong. Plus, we had a reader tell us a few weeks ago that he lost his virginity in a Braum's milk room during an ice storm. I'm not sure what that has to do anything, but maybe it explains why their service is so bad.
Stay in touch
Sign up for our free newsletter