Please welcome Hoot Industries to the world!
After 12 years of entertaining the metro's masses at various bars and restaurants, we're proud to unveil a new name, branding, and holding company for our free-to-play line of
Singo, Jackpot Bingo, and Team Trivia nights
. Please give a warm welcome to
Hoot Industries – The Smartest Fun in Town!
So, what does this mean for the various free Bingo, Singo, and Team Trivia nights we host each week at nine venues across the Metro? Not a lot, really! Well, outside of a new name, color scheme, and cute, custom-illustrated owl...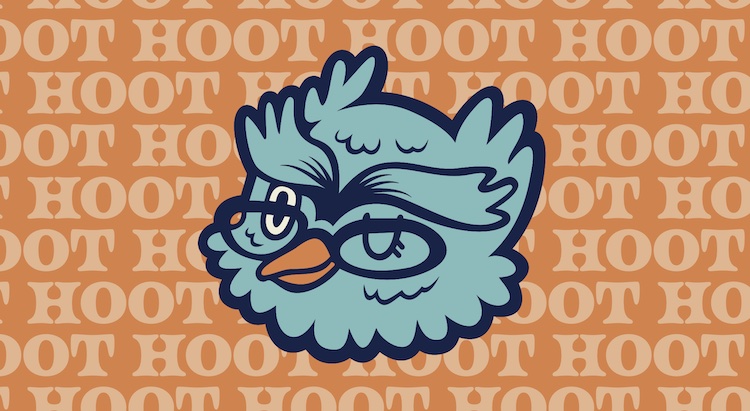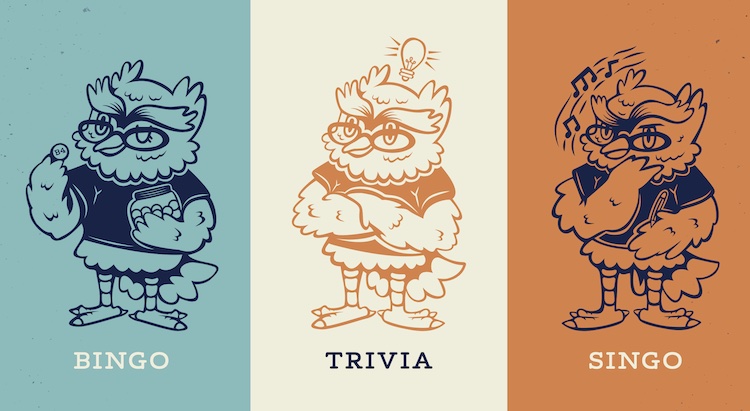 That's better than clipart, huh? Although things may look different, everything else remains the same. We'll still be at the same awesome restaurants and bars, we'll have the same awesome hosts and emcees, and we'll still produce the same levels of awesome fun. Basically, the only difference is the name, the look, and what company you'll sue if you slip on a bingo ball and hurt your back. For what it's worth, this is something I've been wanting to do for five or six years now. Since we started as one little trivia night in 2010, our bar entertainment line has grown into its own beast, but thanks to factors like becoming a parent, ADHD, and a global pandemic that shut us down for a year, it's something I haven't really been able to get to until... well... This past spring, we reached a deal with
Robot House Creative
to A) update the brand for The Lost Ogle (
coming soon!
) and B) create a totally new one for our bar entertainment line! This is the result of the B) part. We'd like to thank Robot House founder Brian Winkeler and the project's art director –  Lauren Mayhew – for the incredible results. Here's the cool little
graphic standards guide
they put together for us. If you're looking for an award-winning ad agency to build you a new brand from scratch, hit them up today! Anyway, I'd like to thank the tens of thousands of people who have stopped by Lost Ogle Trivia (and Bingo and Singo) over the past 12 years. Whether you're a religious and devout trivia mastermind who competes each week in our trivia league – or someone who just inadvertently hit up bingo when your cousins were in town – we really do appreciate your support and patronage. I'd also like to thank all our great bar and restaurant partners for inviting us into their establishments and letting us entertain their patrons and customers. They're the real MVPs. If you want to experience the new Hoot Industries in the flesh, you can view our full bingo, Singo, and trivia schedule
here
. Stay with Hoot Industries. We'll keep you...wait... wrong brand.