Food
TLO Restaurant Review: Ray's Smokehouse BBQ
10:49 AM EST on November 30, 2022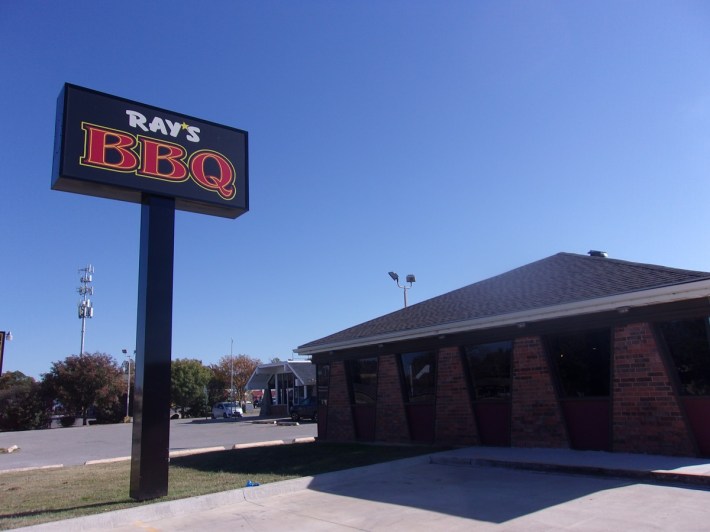 I truly love barbecue but, but I'm not very uptight about it.
But, after a few people told me they had problems with a recent BBQ review eatery's efforts to, uhm, Unite Norman, I decided to find a different smokey haunt to call home, leading me to this place – Ray's Smokehouse BBQ, 1514 W Lindsey St., in Norman.
On the inside, Ray's feels and looks like most BBQ joints, with a heavy thematic focus on wood, wood, and more wood, with the usual mix of rustic wall ornaments lining the wall.
It didn't bother me, though, as the smells of smoky-char hit my senses, the immersive world of Ray's had me ready to go.
For my first act of contrition, I started with the BBQ Turkey Sandwich ($10.00) with Mac and Cheese – a simple and lean-enough BBQ delight.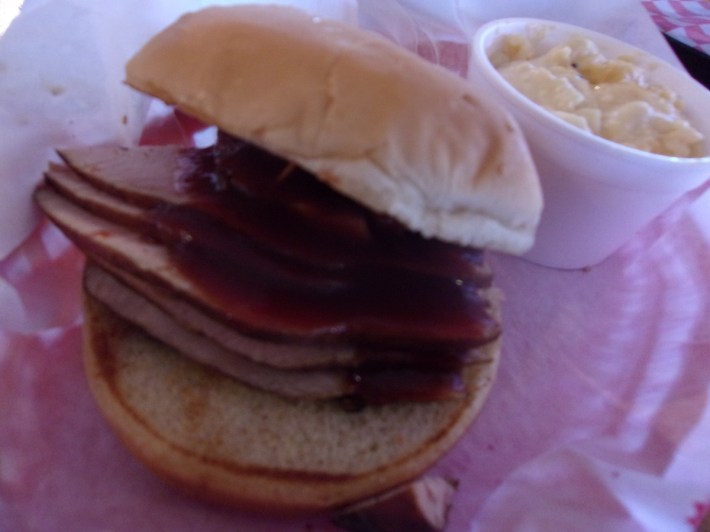 The macaroni and cheese was hearty and tasty. As I swung my fork into the pile of noodles, the gooey casings of cheese stretched across from table, from the bowl to my mouth. It was a truly beautiful take on the much-ballyhooed side dish.
The Turkey Sandwich was really good, too. Although it was nothing more than a handful of slices of smoked turkey, a toasted bun, and, of course, a little bit of Ray's sauce, it took a mundane bird and made it something to be truly thankful for.
Stay in touch
Sign up for our free newsletter
As that cooked turkey made its awkward flight into the afterlife, I focused on the real lunch – the Single Pork Plate ($11.50) with Beans and Collard Greens, with a piece of toasted bread as the appetizer.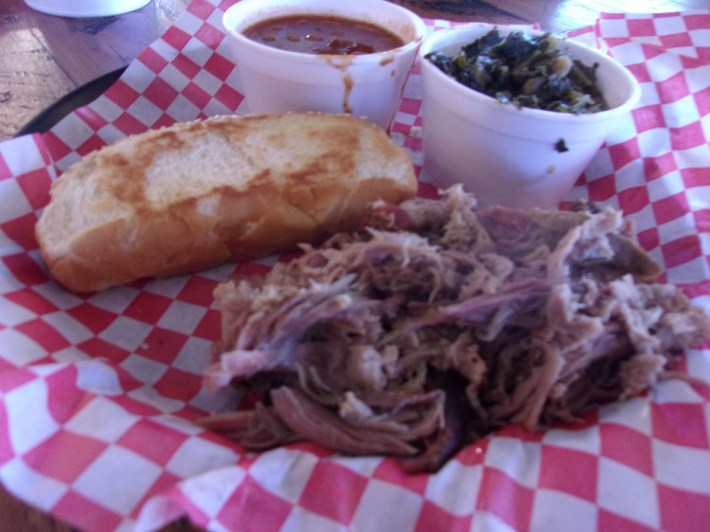 When the food arrived, the hot pig wallowing on my plate steamed up my glasses, allowing me to enjoy the food in a dream-like state, and what a dream it was.
From the off-set, the meat-infused Beans and exceptional Collard Greens were a tangy allocation of true food. Every bite was measured, every bite was substantial. It was a good combo of sides!
But the fat-trimmed Pork, expertly dripping with the extra barbecue sauce, gave me a rough and tumbled culinary adventure, as the mess of meat—that pure taste of pork—truly moved me as every strand, every fiber, was laid exposed, wanting one bite, then another, and then another.
Filled with barbecue goodness, I only had one test for Ray's: the cake.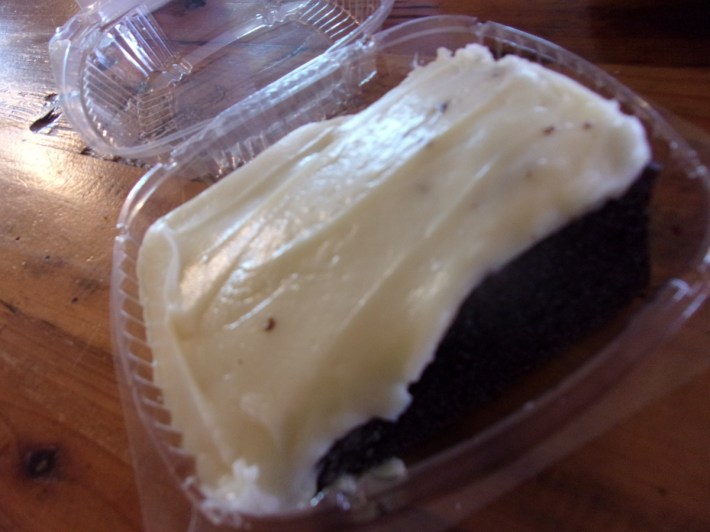 To be fair, the chocolate cake with white frosting ($5.00) was fine, but not amazing, like the rest of the meal. But, you know, two out of three isn't bad.
Overall, my trip to Ray's was a godly experience. I don't know if they unite Norman, but they definitely united my belly in BBQ goodness.
Cómpralo ya!
_
Follow Louis on Twitter at @LouisFowler and Instagram at @louisfowler78.
Stay in touch
Sign up for our free newsletter