Everything Else
Tulsa King Recap: Caprice (Ep. 1.3)
9:08 AM EST on November 29, 2022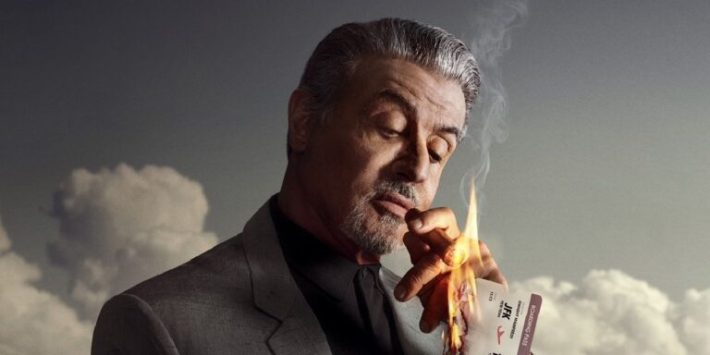 It's another week of Tulsa King – the Oklahoma-centric streaming story about a Mafia capo, freshly rehabilitated and out of prison, finding himself in the world of Tulsa's (somewhat) criminal underground.
When we last left our protagonist Dwight, he is making himself at home, getting a bank account and a checking account. After those life skills were accomplished, he gets himself into the weed game, which is all about guffaws and hoagies.
Now let's move on to...
Episode: "Caprice" (Ep. 1.3)
The Plot: During a stand-off with the ATF, a drug-house in Stillwater goes belly-up. Meanwhile, Dwight (Sylvester Stallone) and Tyson (Jay Will) find the weed shop having a big party, and learn that nitrous tanks, apparently, are a big business. But first, Dwight takes a driving test, where a masked gunman tries to take him out!
Dwight and ATF agent Stacy (Andrea Savage) have dinner, which leads to more sex. She had a lead on a motorcycle club that has terrorism ties and while doing a little digging at the Stillwater crime scene, she finds a dog.
Lastly, Dwight takes a drive to a horse ranch to try and learn the identity of the gunman, and meets a standoffish but pretty lady rancher (Dana Delany). Dwight eventually learns the shooter's identity. Before the credits roll, he parks outside the would-be assassin's house only to find he is a typical Tulsa family man.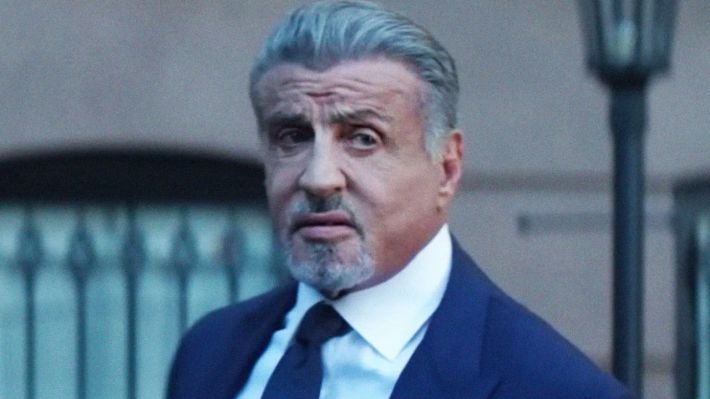 The Review: I think this episode is merely okay, at least story-wise. It seems like a few tangents—the weed party and the nitrous tanks, most of the sub-plot about Tyson learning the "business"—all seemed some out of character, at least from what we know of them.
On the other hand, I enjoyed learning more about Stacy, especially to impart that the Oklahoma ATF is a dead-end job, resulting in elderly sexual exploits—except, of course, the redneck militias trying out the backwoods cast of Sons of Anarchy revival. That should be good.
But what really got me wet was Oklahoma City casting as Tulsa! This week, the Oklahoma County Jail and surrounding areas had extended cameos as Tulsa, letting OKC insiders know that a perceived lengthy car chase in the show really only lasted a couple of blocks—it was movie television magic!
And though many people wouldn't recognize it, an exterior shot of the worn-down greasy spoon Chelio's Diner also makes an appearance. My ex-girlfriend's father worked there, leading to many free meals. Also another fact: our break-up is still the worst heartbreak of my life, one that still haunts me to my very core!  
Best Line: "So I am being charged with almost getting shot, because I don't think that is crime…even in Oklahoma." – Dwight Manfredi
Stallone Moment: After the brief car chase when he is shot at by the masked gunman, Stallone helps his driving instructor remember a license plate, scrawling the information in the guy's blood.
Oklahoma City Cameo: As I mentioned, Chelio's Diner is prominently featured. Also, I think the neighborhood at Oklahoma County Jail resides, as well as one of my favorite OKC roads – Dewey. I am sure, this time. Probably.
-
Follow Louis on Twitter at @LouisFowler and Instagram at @louisfowler78.
Stay in touch
Sign up for our free newsletter