Everything Else
Top 10 TLO Articles for September!
5:35 AM EDT on September 30, 2022
We had a fun and festive September here at TLO Home Office. From breaking international sex toy news to angering Sly Stallone fans to highlighting the "chodes" running for public office, there was a bit of patented TLO content for everyone.
As a result, I thought I would compile our Top 10 Articles for September for your clicking and viewing enjoyment. It does require a $5 site subscription to reach each article in full (a small price to pay to keep the metro's one and only "obscure local social blog" up and running), but if you're just a run-of-the-mill headline reader, that doesn't matter anyway.
Here we go: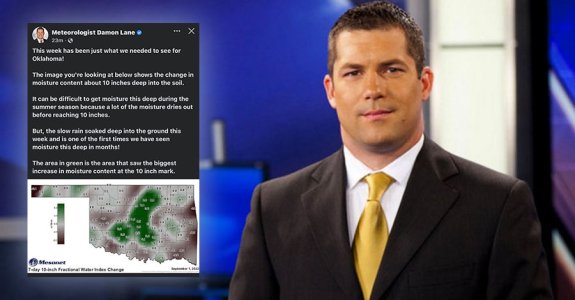 10. Damon Lane has fun with soil moisture weather dong…
Damon noticed a massive weather dong in the state's ground moisture report and couldn't resist the temptation to rub out a funny, innuendo-filled Facebook post about it. It's surely a first-ballot entry into the Oklahoma Weather Dong Hall of Fame presented by Patricia's...
-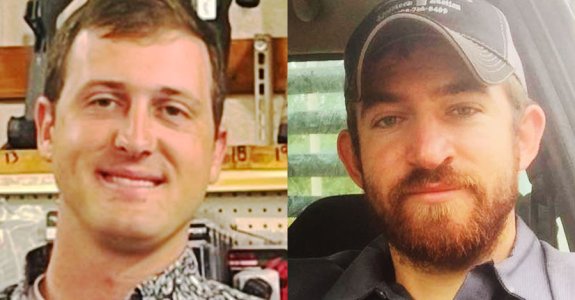 9. Oklahoma Politician Gets Ass-Kicked by Mechanic at Local Melon Festival…
A few weeks back in the far eastern reaches of Derplahoma, State Senate-elect Tom Woods – a freshly-elected, Stitt-endorsed "Christian farmer" from Westville, Oklahoma – got his ass kicked during a brief fight with the town truck mechanic – Dustin Stanley – at the Westville Melon and Barbeque Festival.
The fight apparently stemmed from a financial dispute the two had over repairs Stanley made to Wood's big rig way back in 2019...
-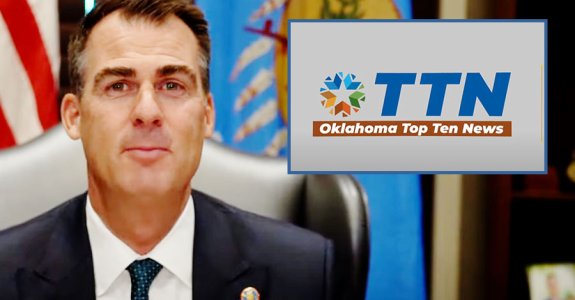 8. Governor Stitt launches YouTube Propaganda Channel
Just in time for campaign season, Oklahoma Governor Kevin Stitt announced yesterday he's launched a YouTube channel to celebrate all the make-believe Top 10 accomplishments he wants voters to think he's achieved as Governor.
It's creatively called "Oklahoma Top 10 News," and even has its own fancy news-looking logo...
-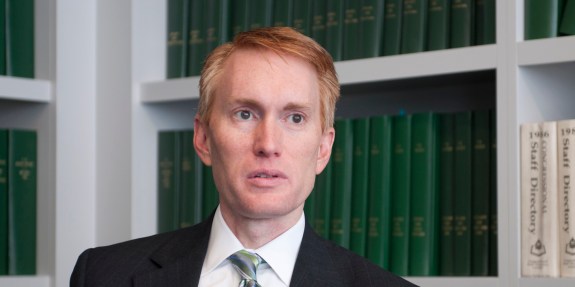 7. God blessed Oklahoma with rain for banning abortion, says James Lankford
With Jim Inhofe's days as a US Senator officially numbered, James Lankford is making sure that Oklahomans know they still have someone in the Senate they can count on to make foolish statements involving weather and climate...
-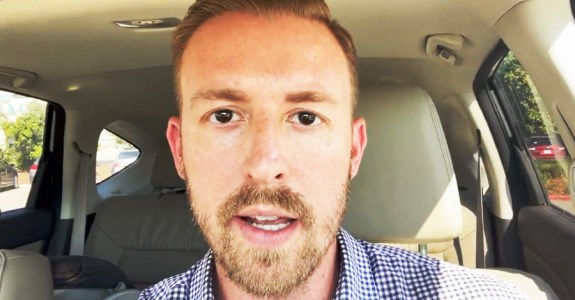 6. Report: Ryan Walters is still a lying chode…
Ryan Walters – one of our state's great morons and political grifters, and an emblematic example of why Oklahoma is one of the worst states in the country to call home and raise a family – continues to lie and gaffe his way to being elected our new State Superintendant of Public Education.
Yesterday morning, he pandered to the mouth-breathing dog groomers of the world by issuing a statement about the Norman teacher who resigned after she was reprimanded for sharing a QR code to a library.
Naturally, his statement began with a huge, fat, giant lie…
–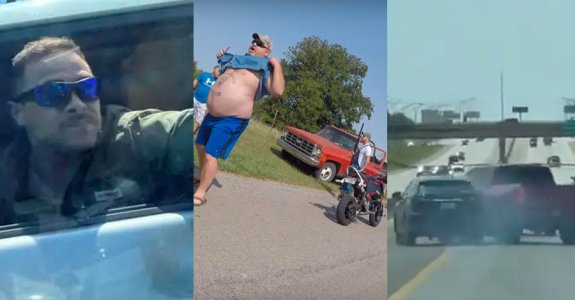 5. Oklahoma named Top 10 State for Road Rage
Here's some news that will shock and surprise absolutely no one. Well, kind of.
Thanks to the hard work of Oklahoma First Lady Sarah Stitt, Oklahoma is a Top 10 State for "Worst Road Rage."...
–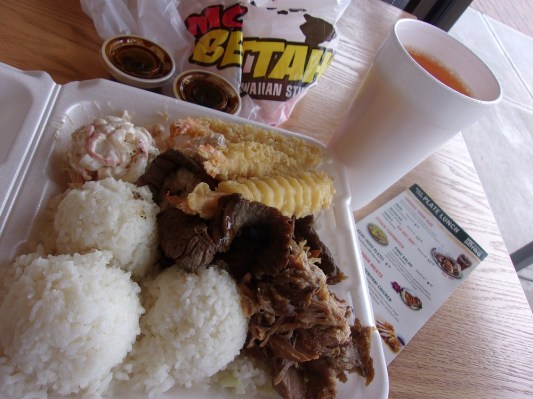 4. TLO Restaurant Review: Mo' Bettahs Hawaiian Style Food
I stopped by the Utah-based chain concept last Thursday afternoon after a trying doctor's appointment left me famished. Tucked away in a shopping center, Mo' Bettahs feels like a chain and looks like a chain, but with a stereotypical state-side Hawaiian charm. As I stood in line contemplating my order, crashing waves and gnarly surfers and other tiki-idols adorned the walls, and the sweet aroma of saucy pork had me screaming hang-ten...
–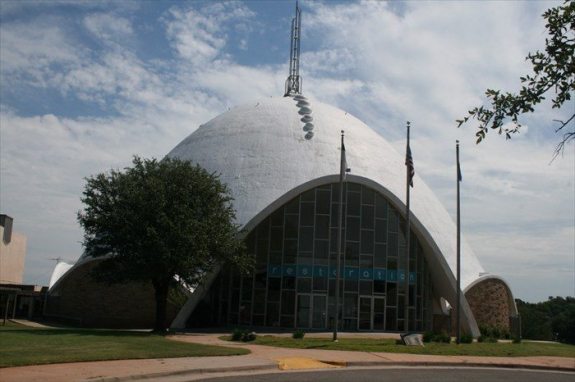 3. 7 Historic OKC Buildings That Deserve To Be An On-Cue
Back in 2020, after On-Cue acquired the former demolished home of the majestic Founders Bank on N. May Ave, Lucas and I collaborated on a list of 7 Historic OKC Buildings That Deserve To Be An On-Cue.
With one of those buildings officially being demoed yesterday, I thought it would be nice to update and reshare the article. You know, in case the people who run On-Cue are reading...
–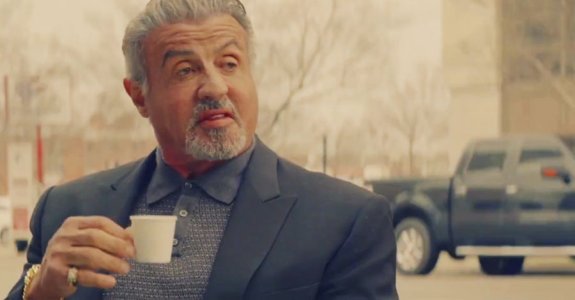 2. New Tulsa King trailer prepares us for disappointment…
When I first heard that Sylvester Stallone was starring in a show called Tulsa King – a fish-out-of-water streaming series about a former mafia henchman who is released from prison and sets up shop in Tulsa – I had high hopes it would follow the lead of recent set-in-Oklahoma hits like Watchmen and Reservation Dogs, and provide a rich look at Oklahoma people and culture, void of the traditional and kind of accurate tropes, stereotypes, and flat, two-dimensional characters that always seem to portray us as small-time, slow-witted country-folk who race street cars, chase tornados and own tiger zoos.
Well, that's what I get for hoping...
–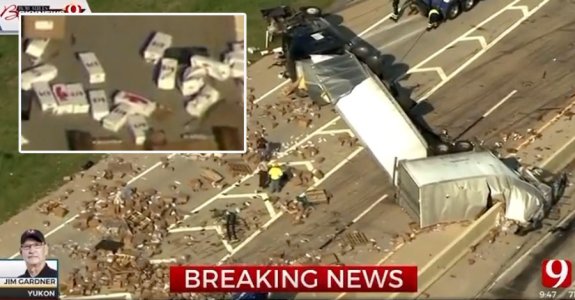 1. Wrecked semi shoots load of dildos and lube all over I-40…
If your commute along I-40 was a bit slippery yesterday, this explains why!
Yesterday morning, a roll-over crash involving a semi-tractor trailer and a box truck occurred on I-40 near Mustang on the western fringes of the Oklahoma City metro.
The accident prompted the rubberneckers at KWTV News 9 to apparently scramble Patricia's Sky News 9 for a live shot, and boy did chopper pilot Jim Gardner deliver...
–
Thanks for reading and your support of local media! If you want to scroll through the entire month, click here!
Stay with The Lost Ogle. We'll keep you advised.
Stay in touch
Sign up for our free newsletter