Everything Else
OK GOP wunderkind arrested on sex crimes charges…
9:00 AM EDT on July 9, 2022
It looks like things are back to a deviant normal at the Oklahoma State Capitol.
Last night, Johnathan Hernandez – an employee with the State Senate who briefly worked as a campaign manager for State School superintendent candidate Ryan Walters, and has volunteered his time for numerous political campaigns and the GOP College Republicans – was arrested on charges of sodomy and lewd or indecent proposals or acts to a child...
UPDATE: Five minutes after I hit publish, we acquired the affidavit. Read it here. 
A few weeks ago, we got an email from an Ogle Mole claiming they've "heard whispers" that Hernandez, who is 21, acted "inappropriately" towards a high school Senate page or two. They said the allegations were troubling enough that the Oklahoma Senate either launched – or was thinking about launching – an investigation into the matter.
The Mole also claimed they were concerned the accusations "would be swept under the rug" by those in charge in the State GOP. I can see why...
Although I doubt most Evangelical politicians (See: Lankford, James) really care that a 21-year-old youth minister type was allegedly trying to hook up with underage girls – they're more concerned about where teens use the bathroom, right? – they are image-conscious folks, and Hernandez has been photographed with enough Oklahoma politicians that I'm pretty sure they would all love for this story to go away...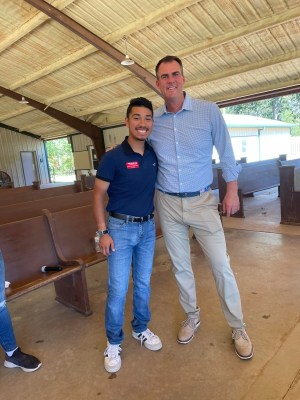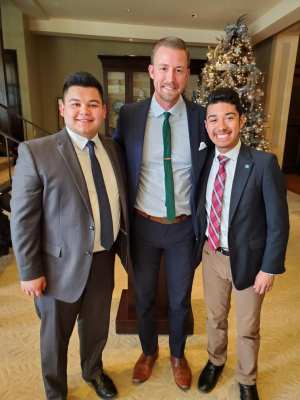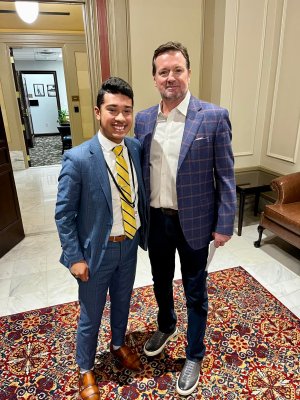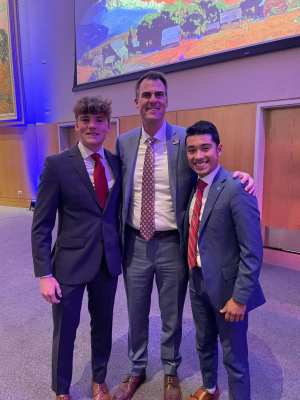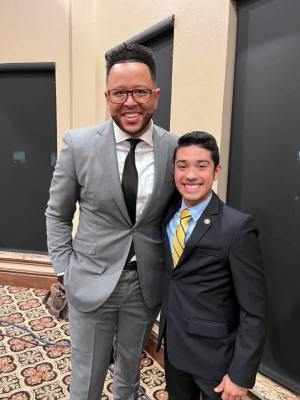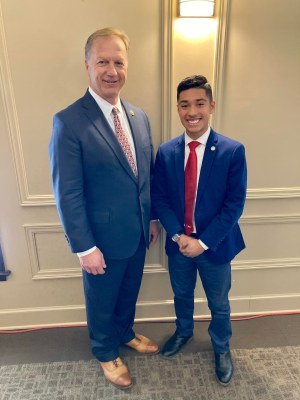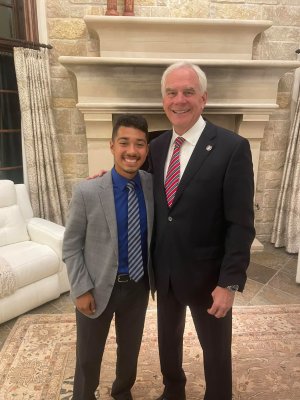 Wow. Look at all those groomers grooming a groomer! He'll make a fine politician some day.
Another reason to suspect an attempted cover-up by the State GOP is that two days before his arrest, Hernandez was honored by the State GOP!
That may seem weird and troubling, but don't worry! Even though we were tipped off on all this two weeks ago, and word travels fast in the Oklahoma politosphere, I'm sure the Oklahoma GOP had no clue that one of their rising stars was being investigated on charges of sodomy and lewd or indecent proposals or acts to a child. I seriously doubt they would try to raise Hernandez's profile or credibility to help him dodge accusations.
For what it's worth, the people who were closest to Hernandez are now distancing themselves.
Via KFOR:
"This is extremely disappointing and concerning. Hernandez worked less than 2 weeks for the campaign in an outreach role, but he did not adequately meet our needs. His role was terminated swiftly based on lack of performance and the campaign's needs."

MATT LANGSTON, WALTERS' CAMPAIGN SPOKESPERSON

-

"The Oklahoma Republican Party condemns all instances of sexual assault in the strongest possible terms. Victims deserve justice, and their assailants should be punished to the fullest extent of the law. We did not have any prior knowledge of investigations into Mr. Hernandez and will let the judicial process play out."

OKGOP CHAIRMAN A.J. FERATE
Anyway, I assume more information on this case will come out over the next week or so as the legitimate media gets ahold of police reports, court documents, etc. It will also be interesting to see just how long the State GOP and/or Oklahoma Senate knew that Hernandez was a potential predator, and what exactly they did about it. If you have a scoop on any of this, shoot us a text or email. 
Stay with The Lost Ogle. We'll keep you advised.
Stay in touch
Sign up for our free newsletter