Everything Else
Six Alternate Endings for Claremore's Giant Alligator
9:58 AM EDT on May 16, 2022
Up until last week, I had a pretty high opinion of Claremore, Oklahoma.
Located just outside of Tulsa, Claremore is the setting of the musical Oklahoma, home to Dale Robertson's alma mater Rogers State University, and the final resting place of Will Rogers. All things considered, it sounded like a pretty nice place to visit -- until last week, when an alligator measuring 9'6" was discovered in Claremore Lake by the Oklahoma Department of Wildlife. Unfortunately, I must now insist that we burn the whole town down. You can't be too careful in cases such as this.
Although the gruesome details were omitted, KOCO reported that authorities euthanized the alligator "because of its size and public safety concerns," which sounds like about half of the people who attend the State Fair. It's always unfortunate when an animal has to be put down for simply doing what animals do. While we all agree you can't let armor-plated carnivores freely roam the streets, here are six alternate endings I would have rather seen...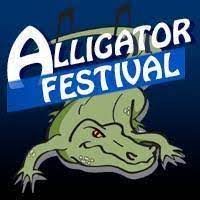 START AN ALLIGATOR FESTIVAL AND GRILL IT
Apache's Rattlesnake Festival. El Reno's Onion Burger Festival. Yukon's Czech Day Festival. Nothing drives hungry and curious visitors to a city like a food-themed festival. I don't know how many people a single large alligator could feed, but you could stretch it out with some beans and cornbread. Maybe stuff the gator with grilled onions -- that worked at least once before.
–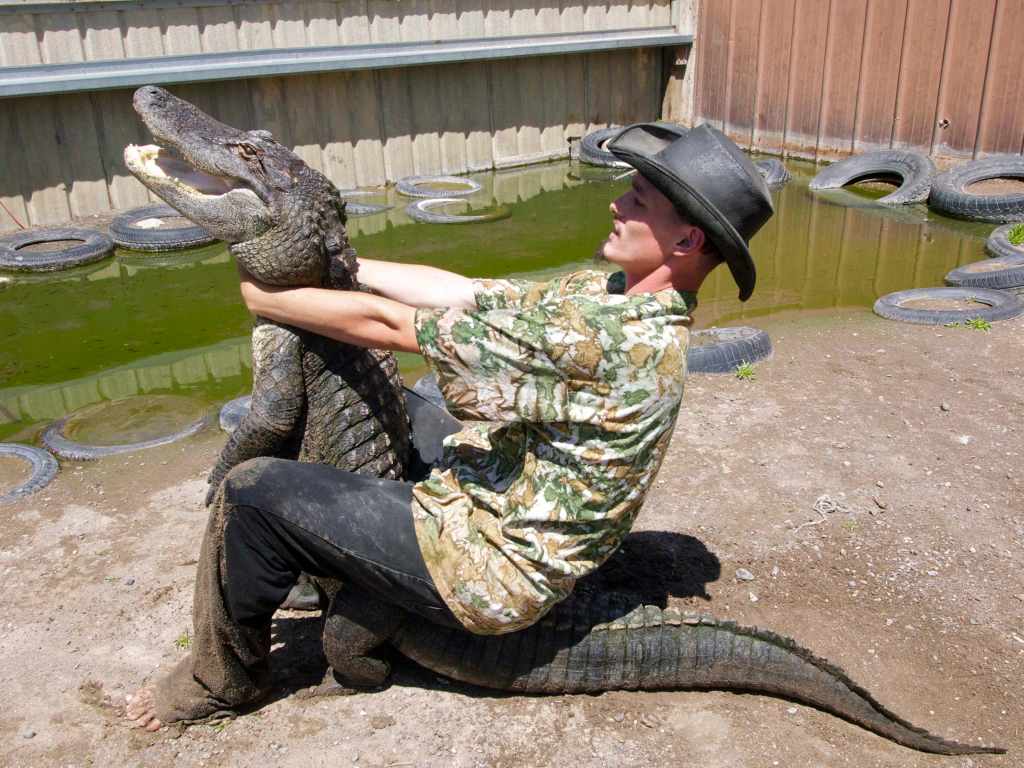 OPEN A CLUB AND LET PEOPLE WRESTLE IT
The one time I went to In Cahoots Cowboys wasn't to do the Electric Slide but to watch good ol' boys full of liquid courage ride a live bull. Want to really draw a crowd? Sell coin beer for a few hours and then let people attempt to wrestle the alligator. Come for the Michelob Ultra, stay for the show.
–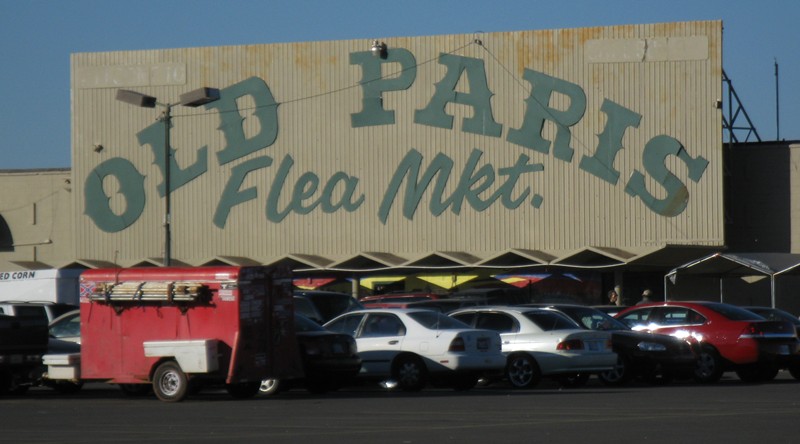 SELL IT AT OLD PARIS FLEA MARKET
It's been a few years, but I am 100% sure I've seen baby alligators for sale at Old Paris Flea Market in a back corner tucked between nunchucks and skull-shaped bongs. If they can sell baby alligators, why can't they sell an adult one? It's like the difference between Papa Murphy's Take 'N' Bake pizzas and ones that have been cooked. The last time I was at Old Paris people were selling bundles of used socks and sun-bleached VHS tapes. I guarantee at the right price, that gator would sell.
–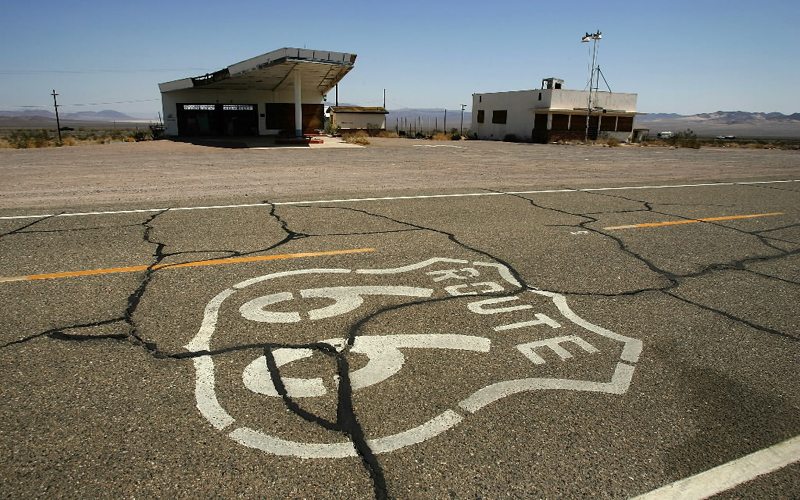 STUFF IT AND DISPLAY IT ON ROUTE 66
Two million people a year travelling down Route 66 stop just outside Amarillo to look at a bunch of Cadillacs half-buried in the dirt. Whether it's a giant metal bottle of pop or a big blue whale, people love Route 66 roadside attractions. Just think how many people would stop to take a selfie with their head stuck inside a gigantic stuffed alligator's mouth underneath a sign that reads "See You Later, Alligator!"
–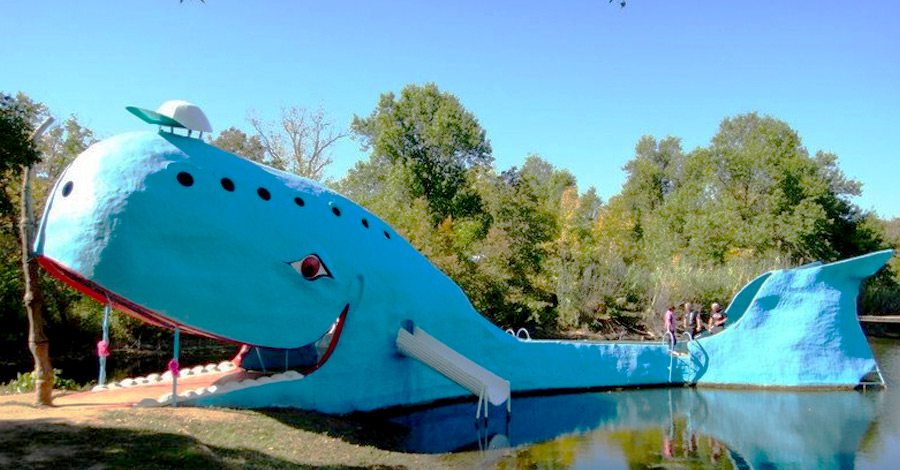 USE IT TO GUARD CATOOSA'S BLUE WHALE
As recently reported by The Lost Ogle, Catoosa's Blue Whale has had a bit of a problem with vandals as of late. The Blue Whale sits in a pond, an alligator's natural habitat. I literally can't think of a simpler or more effective way to deter future crimes. Wander off the clearly-marked path or trespass after hours at your own risk.
–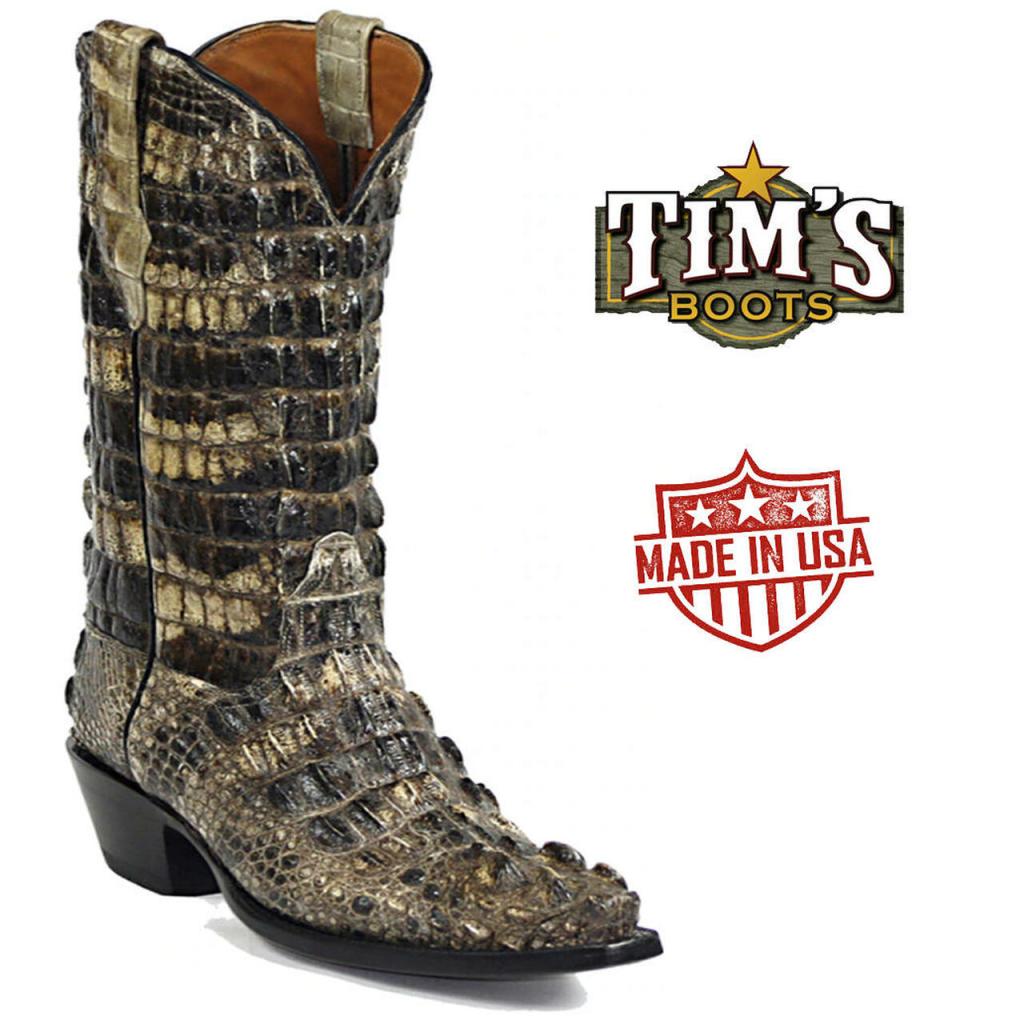 TURN IT INTO BOOTS AND AUCTION THEM OFF
One of my favorite childhood possessions was a Velcro wallet I got while visiting the Grand Canyon on vacation. People love a souvenir, especially one that comes with a good story. What's a better story than walking around in a pair of shit kickers made from the largest alligator to ever be found in Claremore? If that won't get you laid at Cowboys, nothing will.
Stay in touch
Sign up for our free newsletter