Everything Else
State blows $13.6-million on Swadley's "Foggy Bottom Kitchen"
8:11 AM EDT on March 21, 2022
Last week, The Frontier reported that the Stitt administration has blown through $13-million trying to establish a chain of Swadley's "Foggy Bottom Kitchen" restaurants at Oklahoma state parks.
The project's failure can be attributed to a variety of factors, including the state's decision to launch a chain of terribly-branded restaurants that serve average food and no hard booze at run-down state-owned facilities at the dawn of a global pandemic.
Via The Frontier:
Tourism officials hope a hot new restaurant chain serving ribeye steaks and burgers dressed with arugula can breathe new life into state parks, but the deal has cost Oklahoma millions of dollars.

Since 2020, the state has paid Swadley's Foggy Bottom Kitchen, operated by Oklahoma City-based Swadley's BAR-B-Q, more than $13.6 million. The restaurants have run millions of dollars over the original agreement on renovations at state parks. The state has also had to pay Swadley's management fees and cover its sizable financial losses to operate...
Wow. Even with today's meat prices, $13.6 million is a lot of money to lose on a restaurant. What led to this costly decision?
The Tourism Department sought a commercial operator with "brand power" to update the image of food service at state parks, according to a request for proposals the agency put out in early 2020.
Yep, they wanted a restaurant "with brand power" to update the image of state parks... so they went with Swadley's "Foggy Bottom Kitchen." Hard believe that didn't work out, huh?
Actually, it isn't. Here are two reasons why...
1. Swadley's has brand-power in a "Hey, let's take grandma to Swadley's for her birthday" or "Hey, let's cater in Swadley's for New Employee Orientation Training" type of way. It's far from the best BBQ and also far from the worst, but I don't think it's going to get most people excited to dine in at a local state park.
2. What the hell is a Foggy Bottom Kitchen? That sounds about as appetizing as "Dirty Ashtray Bar and Grill" or "Fish N' Guts Seafood." I'm not fluent in lake speak, but I think that's an homage to Oklahoma's dirty, uncrystal clear lake water.
Then again, according to Urban Dictionary, Foggy Bottom means other things, too.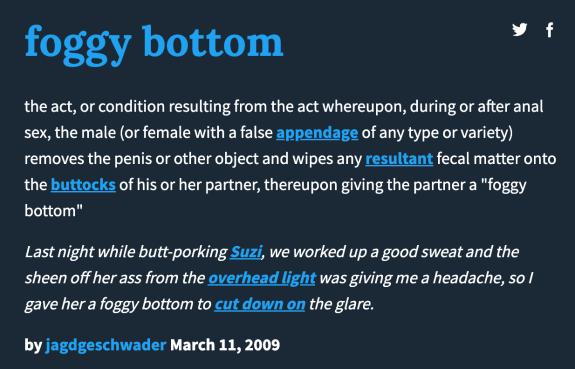 Although it also has some questionable Urban Dictionary entries, I would also have gone with "Soggy Bottom Kitchen" as an homage to Swadley's loyal customers and pulled-pork sandwiches.
Stupid names aside, how did we get stuck with it?  The Frontier reports that the state basically promised to cover any losses on the restaurants, so you'd think other average BBQ brands like Earl's, Rib Crib and Billy Sims would have been chomping at the bit like it was a fatty piece of brisket.
Swadley's was one of about five operators initially interested in bidding on the state contract, Swadley said, but most dropped out after seeing the condition of the restaurants and the potential challenges.

Swadley's won the contract after it was the only restaurant operator to eventually submit a bid. In exchange for Swadley's years of experience in the restaurant business and well-known brand, the state took on most of the financial risk for the Foggy Bottom venture.
The Frontier piece takes a pretty thorough look at the state's contract with Foggy Bottom and analyzes all the money we lost. It's a pretty interesting read, and from what I'm hearing via The Ogle Mole Network, is just the tip of the iceberg regarding shady things happening at our state parks.
If you want the PR friendly, Stitt and Swadley approved story, hop over to The Journal Record:
The Frontier did contact Foggy Bottom's owner Brent Swadley for the story. Although the expansion has been a disaster for the state, it's worked out pretty well for him.
Here's what he had to say:
Swadley told The Frontier that Foggy Bottom's plan is to become "survivable and sustainable."

While the state has taken on most of the financial risk, Swadley views it as his name on the line. He's committed to making the Foggy restaurants successful and serving good food, he said.

"We're the ones who have everything to lose because our name is on it. So we took that risk from a personal perspective," Swadley said.
Yeah, the guy who's taken in $13-million+ from the state to launch a restaurant chain has "everything" to lose because his "name is on it." This would probably be a good time to point out his name is on it in the least impactful way possible...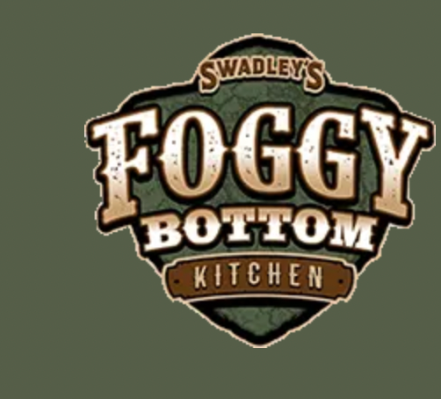 Compare that to Swadley's other chain of restaurants...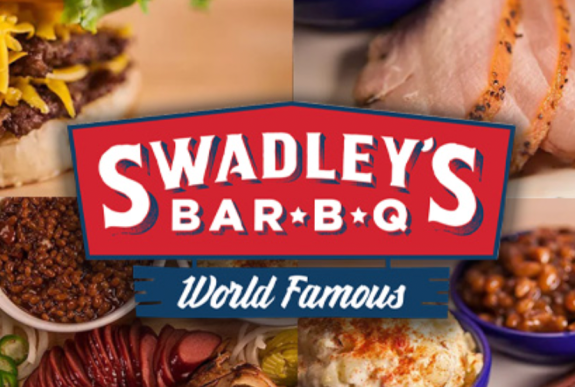 Anyway, all this writing about average BBQ chains has me really craving some good stuff from Clark Crew. I'm going to hit the publish button and swing up there for lunch. Stay with The Lost Ogle. We'll keep you advised.
Stay in touch
Sign up for our free newsletter