Everything Else
One "Capital" Experience: An Afternoon in Guthrie
8:25 AM EDT on March 15, 2022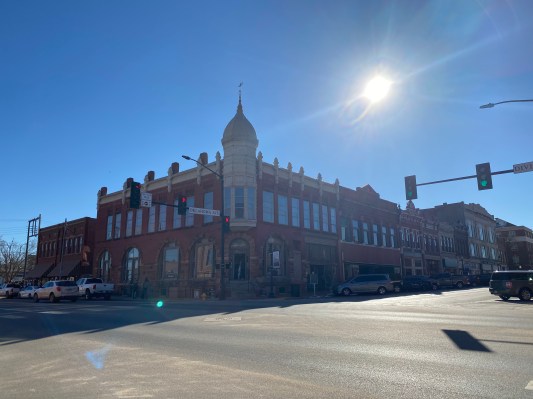 On a Friday the 13th, seven years ago, I was standing at the cash register of the Denver, Colorado Voodoo Doughnuts shop next to a woman dressed like a cat, alongside my soon-to-be brother and sister-in-law and spouse.
It had been a full day already. Earlier we had run into comedian Brian Posehn while boarding our Southwest flight from OKC and then killed our first few hours in Denver at the Museum of Nature and Science before skipping a block-long line at Voodoo to narrowly make it on time to our ceremony. $250 cash is all it takes for a legal wedding and box of doughnuts from Voodoo and, seven years later, I can say it was well-worth the investment.
Being that our last two wedding anniversaries were spent sheltering-in-place or planning our escape route out of Canada before the border closed, my sweetie and I decided to commemorate our copper celebration by spending the day in Guthrie, America.
Located approximately half an hour north of OKC, Guthrie was once the state's first capital city and is known for its historic district, Victorian architecture, and…
Booze.
Our first stop of the day was at WanderFolk Spirits.
Formerly known as Prairie Wolf, you may know them from the million or so bottles of hand sanitizer it produced early on in the pandemic. That concoction did as great of a job killing the COVID-19 virus on your palms as its smell did convincing everyone you came into contact with that you had a day-drinking problem.
WanderFolk Distillery invites patrons to spend $15 and two hours learning about the history of distilling and prohibition in Oklahoma while sampling eight products from their Garden City and Same Old Moses lines.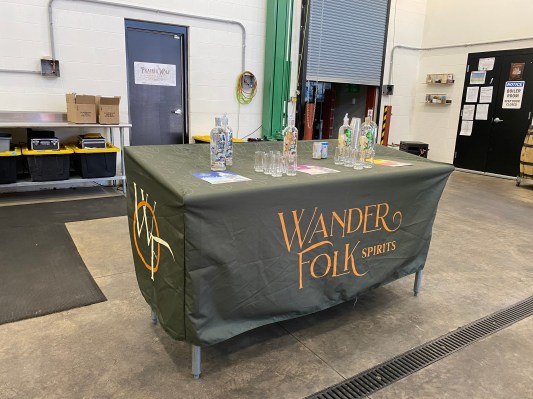 As a minister, I must say it was quite the spiritual experience.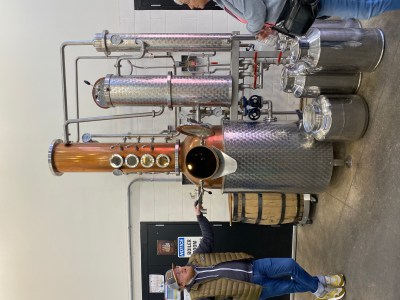 Our tour guide Duty (left) also explained how Karl (right) distills the Garden Club Gin before bravely herding a gaggle of 12 day-drinking adults across the street to learn where whiskey comes from.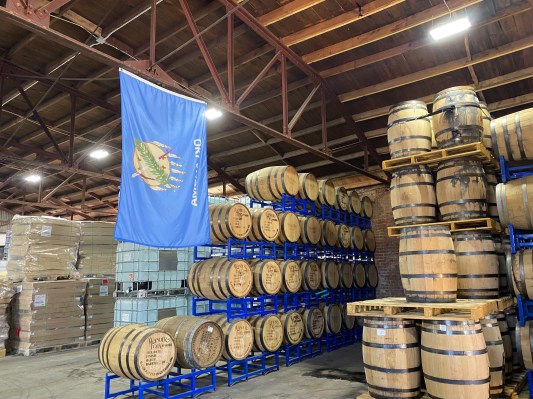 When rye and a port barrel love each other very much…
Even after sampling so many spirits, by the end of the tour folks will only be served about 3 ounces of alcohol, which means you'll have your wits about you when it comes to exploring what else Guthrie has to offer.
Historic Downtown Guthrie is a beautiful district with dozens of stores to explore, including antique, candy, and coffee shops.
For our first stop, we made a beeline to First Capital Games, Guthrie's own board game store. The last time we had visited First Capitol was shortly after the shop opened in late 2019, so we were happy to see it was thriving after, well, you know, everything.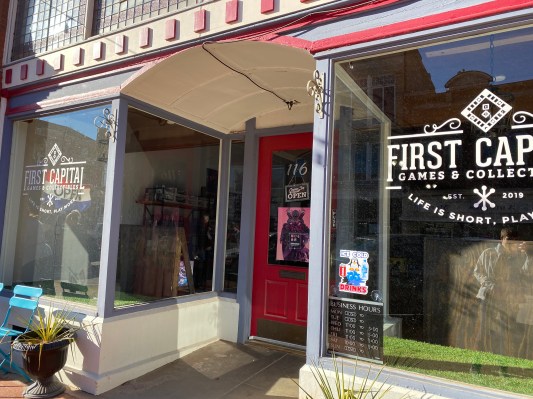 After dropping a cool 20 bucks on a chibi anime card game for my handsome fellow, it was time to check out the antique shops for which Guthrie is well known. The shops are full and eclectic, with plenty of movie memorabilia, vintage farm equipment, and porcelain dolls to choose from in order to make sure you have the coolest estate sale when you die.
Unfortunately, questionable, if not flat-out racist figurines are a plenty and somehow have an excuse to be sold because they're "antiques."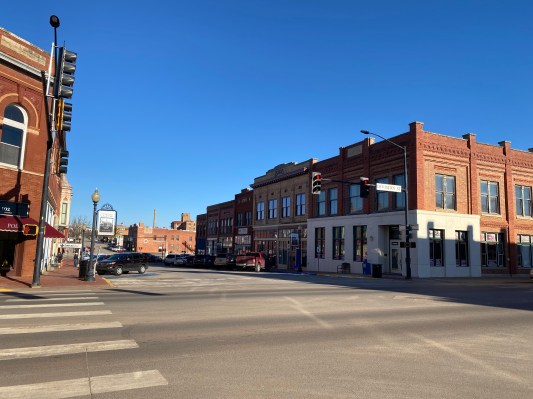 So is your great-aunt, but that didn't give her an excuse to be racist on Facebook.
Last, we made our way into our favorite shop of the trip, Licorice Man!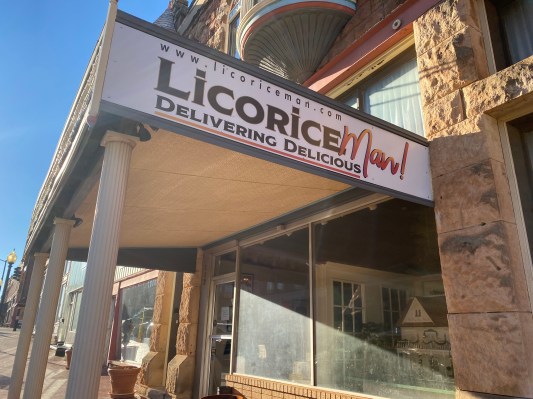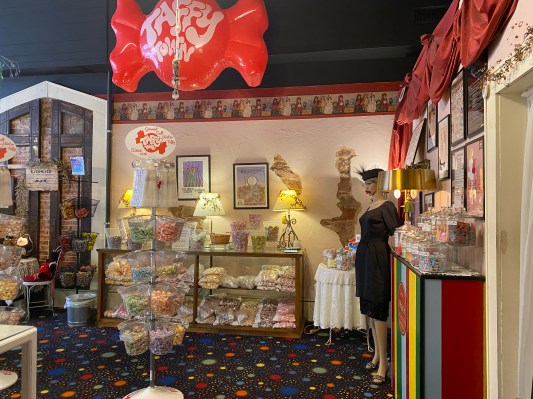 Licorice Man! is a cute candy shop ran by Ric and Cherie (and Lily Licorice on the right), who, like any good dealer, enjoy getting their customers hooked with free samples.
After learning my spouse is the sole person under the age of 50 who actually likes the taste, Ric provided piece after piece of plain, salty, caramel, and coated licorice candy for him to try. Before we left, my sweetie stocked up on three different kinds of licorice while I got a Sprecher's Cream Soda and meandered into the vintage sweets room to pick up a pack candy cigarettes to give to my niece.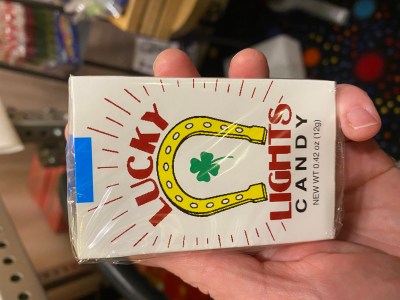 Next, I'll teach her how to sharpen her own switchblade and say bad words in German.
After purchasing a few pounds of candy, it was time to leave. As 5:00opm rolls around, most of the businesses in the historic district close down and we still had to get back home to feed the cats before they destroyed our living room.
We arrived in Guthrie a little too late in the day to see everything we wanted to, so we're already planning another trip to visit Mack and Ike's Saloon, Hoboken Coffee Roasters, and the local museum. The afternoon was the perfect way to celebrate seven years of marriage and each other. We're looking forward to a whole lifetime of adventures, including our next trip to Guthrie.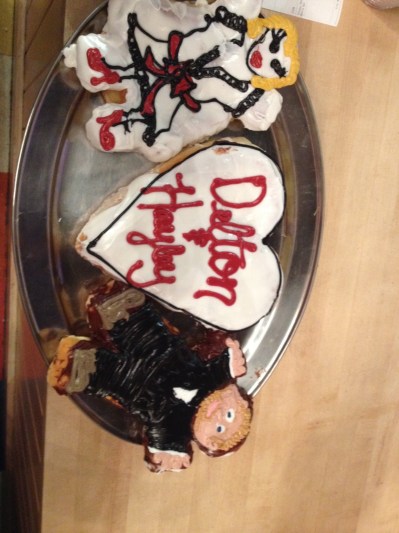 -
What's more sickeningly sweet: a doughnut version Hayley and her spouse, 3 pounds of licorice, or that last paragraph? Follow Hayley on twitter @squirrellygeek and become a contributing member of TLO here.
In my spare time, I officiate secular weddings, read about dead people, and search for the American Dream.
Stay in touch
Sign up for our free newsletter