Politics
Politicians of Oklahoma Past: Alice Mary Robertson
2:07 PM EST on March 8, 2022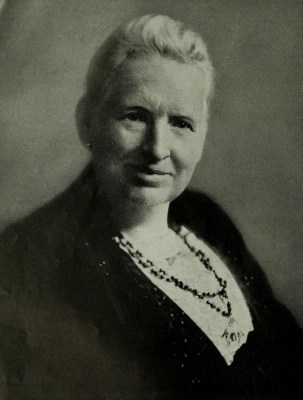 Republican. Democrat. Good. Bad. Derplahoman. Asshat.
When it comes to our state's esteemed lawmakers, it is really easy (sometimes too easy) to categorize their work (or lack thereof) into this simple, digestible, and seemingly all-encompassing language and assume we are doing the legacy justice. This is because politicians are generally polarizing creatures who are painted as straightforward characters, often from their own doing. Platforms, soundbites, and pandering legislation are uncomplicated in that each gives voters just enough information to separate the politician from their opponents along with a few adjectives to remember them by. For as complex as our political system can be, it is easy to forget that even our most beloved-or hated-politicians are people who have both virtues and faults.
Though all of her photos are in black and white, the legacy of one Oklahoma lawmaker isn't as simple as she was once painted to be...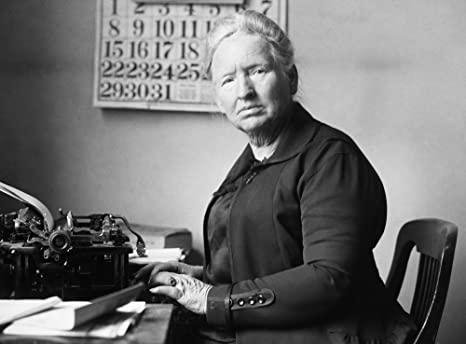 Here's the story of Alice Mary Robertson – The first woman from Oklahoma to be elected to US Congress.
Alice Mary Robertson was born in 1854 to a couple of missionaries in what was then called the Creek Nation Indian Territory. Robertson spent the early years of her life living at the Tullahassee Mission, where her father headed a boarding school for Creek children that taught students farming, etiquette, prayers, and the importance of abandoning their families' culture and heritage in exchange for "assimilation" into the white man's world and generational trauma.
After earning a college degree Elmira College in New York, Robertson moved to Washington DC to work at the US Indian Office and become friends with Teddy Roosevelt. She then spent a few years working at another Native American boarding school in Pennsylvania before moving back to Oklahoma to lead her own boarding school, the Minerva Home, for Native American girls.
For those of you who are unfamiliar with the Minerva Home, you might also know of it by its more recent name – University of Tulsa.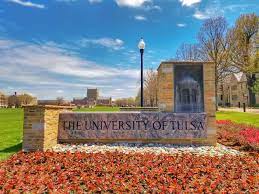 Robertson spent most of her days in the late 1890s teaching at the school and recruiting troops for Roosevelt's Rough Riders during the Spanish American War. This led to her being named the Postmaster of the Muskogee Post Office, a rare appointment for women in those days. She held the post for 9 years before retiring in 1913-for a while, at least.
Throughout the 19-teens, "Miss Alice," worked her farm and often made sandwiches and cake for soldiers passing through Muskogee on their way to the Mexican border to battle Pancho Villa. In the years after WWI, she opened her own restaurant, Sawokla Cafeteria, which served veterans for free. It was in her dining room that she began to connect with folks who would later become her constituents when she ran for-and won-a seat in congress.
Alice Mary Robertson campaigned on the platform of, "I am a Christian, I am an American, I am a Republican," setting the precedent for the next 90 years of Oklahoma republican campaign strategies.
As with any Oklahoma politician, though her politics were preached simply, her actual practice makes her a complicated lady. Robertson served in the US House of Representatives from 1921 to 1923. At the time, she was the second woman to be elected to US Congress and the only woman actively serving. She was also the first woman to preside over the House of Representatives and the only woman to be elected from Oklahoma to serve in congress until Mary Fallin was elected in 2007.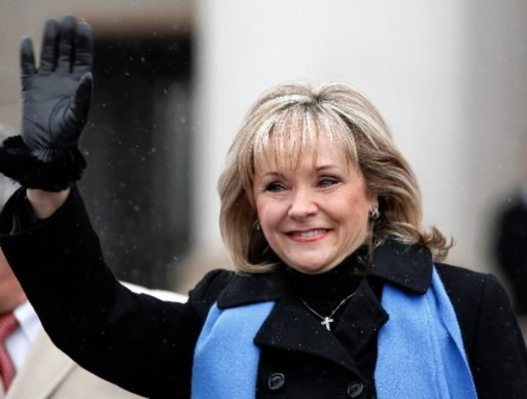 You guys had 87 years to find another woman and you elected this one?
Because of her past work with Native American boarding schools, Robertson was appointed to the Committee on Indian Affairs.
Despite taking part in the systematic trauma of the schools, Robertson campaigned on a platform of what she believed would be bettering the lives of Native Americans. In fact, she twice advocated for a federal bill that would have given funding and assistance to the descendants of Cherokee folks who were forced to move to Oklahoma through the Trail of Tears. Unfortunately, the white men who served alongside her did not think the bill was necessary and it never passed, much to her frustration.
Because of her genitals, she was also appointed to the Committee on Woman Suffrage…which is ironic, being that Robertson opposed it. She even attacked the League of Woman Voters and refused to recognize the effect institutionalized sexism had on women in her day because, after all, she was voted into office, right?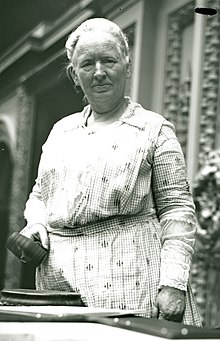 You're goddamn right she was.
Though she also campaigned for bettering the lives of women in Oklahoma, she basically voted against anything that would actually better the lives of women in Oklahoma…or so it seems. Because here's where her legacy gets even more complicated. Because yes, Robertson voted against the Maternity and Infancy Protection Act of 1921, which would have created instructional programs on pregnancy and infant issues. However, Robertson stated that such a federal program would do nothing but create "an autocratic, undefined, practically uncontrolled yet Federally authorized center of propaganda," which was the reason she shot it down.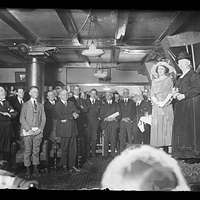 To be fair, a government program on women's issues created by a 99.99% male legislative branch would be a practically uncontrolled center of propaganda.
Alice Mary Robertson also had a complicated voting history when it came to supporting veterans beyond the doors of her Sawokla Cafeteria. Though she had worked throughout the Spanish American War and WWI to feed veterans and soldiers passing through Muskogee, in Washington she voted against a bill that would have paid WWI veterans early pensions and called had a beef with the Women's Auxiliary of the American Legion. Even though she ultimately voted in favor of initiatives that established the veterans' hospital in Muskogee and would have increased military nurses' pay, her constituents never forgot or forgave her for voting against the Soldier's Bonus Bill and she was not elected for a second term.
President Warren Harding had initially appointed her as a social worker at the veteran's hospital after her tenure in office, but was quickly ousted due to her voting record. She never married, but adopted and raised a Native American child by the name of Suzanne Barnett, who ultimately became the first Creek recipient of the Dawes Act land allotment. Her Sawokla Cafeteria was burned down, which she claimed was intentional. And who could blame her? Robertson's stances somehow pissed off the Suffragettes, veterans, and the KKK in two short years in office. She spent the rest of her life in near poverty in Muskogee, supported financially by old friends and her research position at the Oklahoma Historical Society. She died in 1931.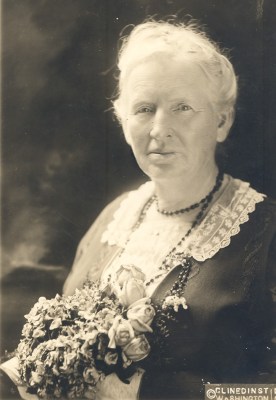 The purpose of this piece is not to paint Alice Mary Robertson as a misunderstood, pure of heart, benevolent leader who was the product of her times. Robertson advocated for programs and bills that would benefit Oklahomans, but also did a lot to extend trauma and suffering while reducing support of some of the state's most vulnerable. She was the first woman elected from Oklahoma to congress, but she did not advocate for women's rights. She led grassroots efforts to support veterans, but not federal. She played a part in both the continuation of trauma for Native American Oklahomans and an effort to alleviate it. She wasn't bad, she wasn't good. She was Alice Mary Robertson.
-
Read about the other Politicians of Oklahoma Past here. Then follow Hayley on twitter @squirrellygeek and become a contributing member of TLO here.
In my spare time, I officiate secular weddings, read about dead people, and search for the American Dream.
Stay in touch
Sign up for our free newsletter