Politics
Politicians of Oklahoma Past: Governor William "Alfalfa" Murray
12:52 PM EST on January 6, 2022
I used to be a responsible, respectable young woman who spent her time well.
Back in 2010, when I was a college freshman at Oklahoma State University, I bragged incessantly was proud of my placement in the school's Honors College. Many of the Honors classes were located on the south end of campus in a building named "Murray Hall." It was there that I found a flyer for the OSU History Club meeting that promised free Little Caesars.
In the first meeting I attended, an upperclassman sat next to me, my $5 Hot and Ready, and my 40-pound backpack to tell me about the history of Murray Hall and North Murray Hall.
Although I think his primary goal was to flirt with me – what girl wouldn't be wooed by early 20th century trivia? – he then explained the buildings were named after Oklahoma's 9th governor, William "Alfalfa" Murray. Apparently, Murray was so obsessed with the buildings being named after him that late in his life, he would make frequent late-night trips to Stillwater just to admire his name on the wall. Basically, he was a political narcissist before it was cool.
But that story-which I have never been able to fact check and verify- is just a fraction of the history of the life of Oklahoma's "most colorful" governor.
Here's the story of William "Alfalfa" Murray.
Born in 1869 in Toadstuck, Texas, William Henry Murray grew up farming before leaving home at the age of 12. According to the Oklahoma Historical Society, he spent the next few years gallivanting across the Lone Star State and teaching himself law.
After passing the Texas bar in 1897 and failing to build a successful law practice (likely due to being a self-taught lawyer), Murray thought he'd have better luck making a name for himself in what was then called Indian Territory. When that law practice didn't pan out, he moved his wife, kids, and a bunch of others to the South American country of Bolivia to start an American colony.
Yes, this Bolivia.
When that didn't work out, Murray came back to Oklahoma to try his hand at politics.... again.
Before he moved the family south of the equator in 1924, Murray had two failed attempts at running for governor. In 1905 he had tried to petition for part of Indian Territory to be named the "State of Sequoyah," but was not successful because Theodore Roosevelt shut that shit down. Murray-who was also Oklahoma's first Speaker of the House-wrote many sections of the Oklahoma constitution and spent his time as Speaker trying to reinstate Jim Crow Laws in Oklahoma. In fact, President Roosevelt refused to allow the Oklahoma to become a state until a bunch of Murray's work was taken out of the constitution.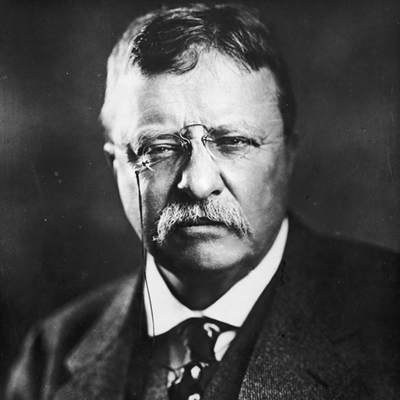 But Teddy wouldn't be the only president Alfalfa had a beef with. Or the only Roosevelt.
Murray failed a few more political campaigns before he was finally elected governor of Oklahoma in the year of our lord 1930. He was known as Oklahoma's most "colorful" governor. If by "colorful" you mean racist and self-serving. During his governorship, Oklahomans were struggling as the Great Depression wreaked havoc economically and drastically altered their livelihood. While some praised the esteemed governor for allowing poor Okies to plant gardens on the lawn of the governor's mansion, his aid appeared to stop where his politics began.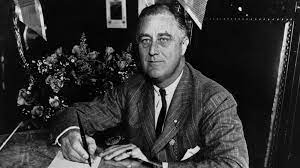 While serving as governor, Murray lost the presidential election to Franklin Roosevelt. During the campaign, he accused the president of having syphilis instead of polio and seemed to have carried this disrespect for Roosevelt for years. Despite "Alfalfa" Murray being elected by a state of suffering farmers, he was adamantly opposed to the New Deal programs that were specifically created to help farmers. In fact, Murray's failure to obtain matching funds for some New Deal projects led to Oklahomans missing out on relief money and some of the Works Administration Projects funding he actually secured was used to fund his own political maneuvers.
After his term as governor, Murray spent the rest of his life on his Tishomingo farm smoking cigars, crafting crackpot conspiracy theories, and publishing ridiculously racist pamphlets. He advocated for Jim Crow laws and for sending Jewish folks to live in Madagascar. He lived long enough to write and sell his own batshit biography, that his family members allegedly stole from Oklahoma libraries after his death, and see his son elected as the state's 14th governor. William "Alfalfa" Murray passed away in 1956.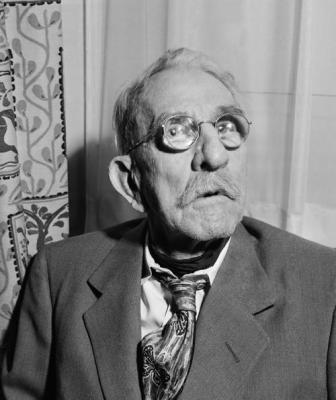 Oklahoma State renamed Murray Hall in 2020. Though his name has been removed from a classroom building, a whole-ass college and two Oklahoma counties still have his name. What may be worse is that Oklahoma politicians still carry on the tradition of engaging in racist and completely batshit political maneuvers that serve politicians over people. They still want to reject federal funding that would only help Oklahomans. They are still openly racist. I'm sure at least a handful of them would openly accuse Biden of having syphilis. Though Murray died more than 6 decades ago, somehow he keeps getting reelected every year.
-
The Oklahoma Historical Society, Nondoc, the Knoxville Focus, and the Oklahoman were referenced and you should check out those links for more. Follow Hayley on twitter @squirrellygeek and become a contributing member of TLO here.
In my spare time, I officiate secular weddings, read about dead people, and search for the American Dream.
Read More:
Stay in touch
Sign up for our free newsletter