2021 Year End
TLO Year End: November 2021
9:39 AM EST on December 31, 2021
I guess we're nearing the end of our 2021 Year-End countdown, which I guess also means that we're about to grind out another year very soon.
You can catch up on our favorite and most popular posts from other months by clicking here. Or you can't. It's totally up to you.
Anyway, off to November we go.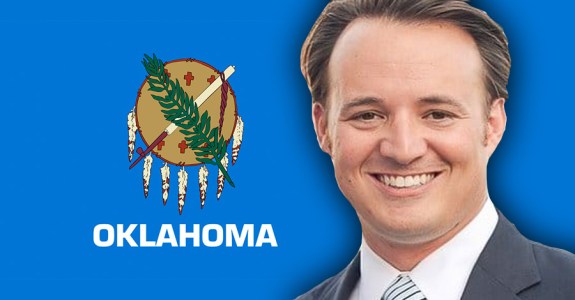 Oklahoman gives editorial blank space to Robert "Spaulding" Hefner the V…
Date: 11/4/21
What We Said: As an Ogle Mole pointed out in our comments section, the paper recently gave Robert "Spaulding" Hefner the V – the spawn of Crazy Carol Hefner, and guy who once wanted to meet me in a parking lot – some blank editorial space to criticize global leaders for "weaponizing fear" on global warming.
He's also mad that these leaders aren't not doing enough to give developing countries more access to fossil fuels so they can do their part to increase global temperatures.
Best Comment: Consider the source.
–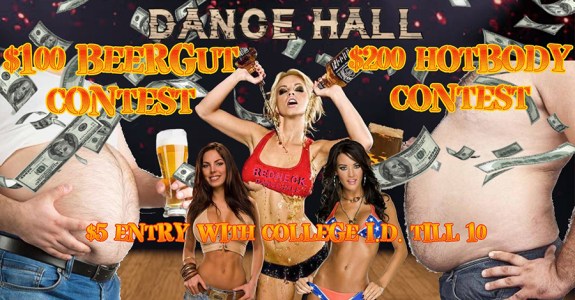 Not Satire: OK GOP to host fundraiser at Redneck Yacht Club
Date: 11/9/21
What We Said: Let's be honest – this is probably worth attending just for the chance to see Nathan Dahm get kicked off the mechanical bull and vomit Fireball all over his new sweater.
In addition to the bull riding, I heard they'll have other games and activities, too, such as Pin the Facemask on the Liberal, a $500 Wet Pentecostal Jean Dress Contest, and a mock trial to prosecute the war crimes of Hillary Rodham Clinton. They'll also be holding an American flag cakewalk and have a raffle giveaway for a year's supply of Hydroxychloroquine and brand-name Ivermectin. Yep, no generic horse dewormer here!
Best Comment: Can't motorboat when you're wearing a mask.
–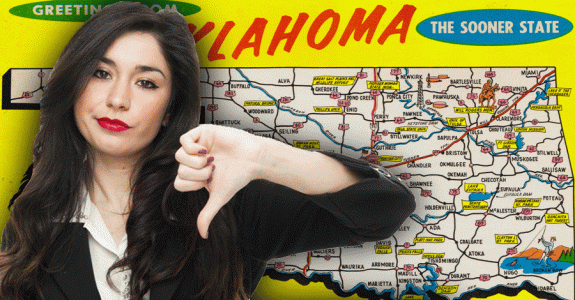 Oklahoma continues to remind the world that it hates women…
Date: 11/9/21
What We Said: For many, the definition of womanhood is a deeply personal, individual experience that cannot be boiled down to one label. But no matter your definition of womanhood, there's one shared experience among us all: living in Oklahoma as a woman also means living in state that, at best, doesn't give a shit about you and, at worst, hates you.
Best Comment: I can't imagine a jury of twelve fair-minded people voting to convict Brittaney Poolaw for her miscarriage. No reasonable doubt as to her guilt? Seriously?
I guess we should be thankful that they didn't lynch her.
–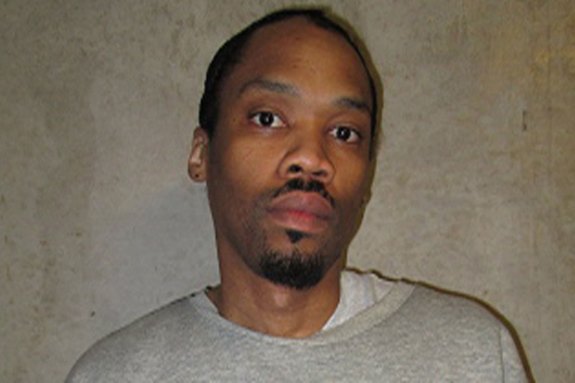 Date: 11/18/21
What We Said:
About an hour later I was taking a break between sets to casually watch the Wheel of Fortune episode being shown on one of the televisions in the cardio area. Just as someone was about to solve the puzzle, the local news broke into programming, something that usually only happens if a tornado is on the way. Instead, it was an announcement that the OKC Police had issued a request for information on the whereabouts of Julius Darius Jones.
This caught me by surprise. Until then, I'd never known my classmate's middle name.
Best Comment: Long time reader, and this has to be one of the best-written pieces I've seen on this site. But this doesn't have to devolve into a death penalty argument. Whether you are for or against the death penalty, I hope you would only want to see it enforced after a fair and thorough defense. The defense attorney admitted he had a bad moment – he did not call a SINGLE WITNESS during the defense portion of the trial. Mr. Jones did not receive the robust defense he's entitled to – God help us all if that sham of trial meets the requirements for a death penalty case.
–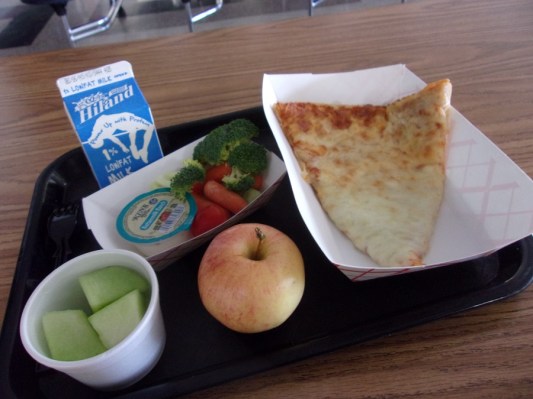 TLO School Cafeteria Review: Central Middle School (Edmond)
Date: 11/30/21
What We Said: I've said it before and I'm not ashamed to say it again: most of the best meals I've ever had in my life were served to me in public schools.
As part of the free lunch program, it was all I had and, thankfully, the hard-working people that prepare them do their best to make sure the meals are not only delicious, but nutritious as well. That's why when word came down to me a few weeks ago that a student complained about their meal, I was visibly irked, basically writing that, as an adult, I desperately longed for those halcyon days.
Apparently Central Middle School in Edmond heard my wailing cry because, a week later, I was in their prestigious lunchroom, reviewing their cafeteria food. No lie. I had received an email from the school's principal, Mr. Pautler, inviting me to come down and try the food, giving him an honest opinion of it.
Best Comment: This is quite possibly my favorite review you've done, after the Maples BBQ post of course. Glad to see school pizza has evolved from rectangles to triangles. ?
Stay in touch
Sign up for our free newsletter