2021 Year End
TLO Year End: March 2021
9:34 AM EST on December 27, 2021
I hope everyone had a festive and merry holiday weekend!
Our 2021 Year-End feature continues this Monday morning with the month of March.
Because I'm a sane, reasonable person who puts my eggs in the modern science and medicine basket – and not the quacky alt-right pseudoscience conspiracy theory shopping cart – I received my second Covid vaccine that month at an IMMY Labs "galactapod", and two weeks later, ventured back out into the post-vaccine pandemic wild. Outside of having to update the Windows driver software injected into my body every couple of months, I think the vaccines have worked like a charm.
Anyway, I guess let's take a look at some of our top stories from March 2021. We'll have April up later today.
–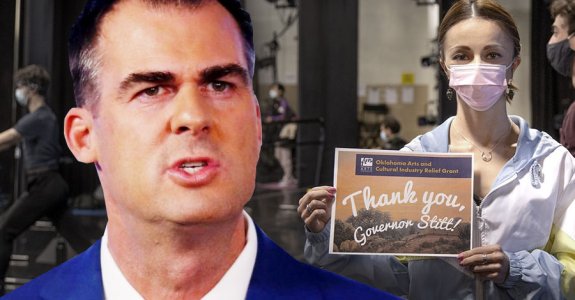 Local Arts Organizations Forced to Praise Oklahoma Governor Kevin Stitt on Social Media
Date: 03/01/21
What we said: "Thanks to a tip via the Ogle Mole Network, we've learned that 170 local arts organizations that received "Oklahoma Arts and Cultural Industry Relief Grants" from the state are forced to "acknowledge" – and in turn, praise and promote – Oklahoma Governor Kevin Stitt on social media...
I checked online, and sure enough, the social media posts from the grant recipients are out there. They feel as inspired as the Thomas Kinkaid print that's probably hanging in Kevin Stitt's guest bathroom."
Best Comment: Kneel before Zod!
–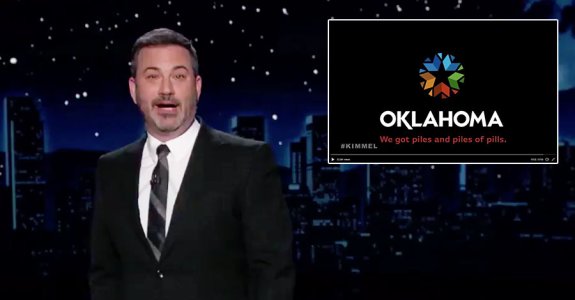 Jimmy Kimmel Lampoons Oklahoma's $2-million, Hydroxychloroquine Hoard
Date: 03/4/21
What we said: "Back in September, Kimmel mocked our state's large percentage of anti-maskers while hosting the Emmys. Now, less than a week after he made fun of Mike Morgan's reaction to a dog with six legs and two anuses, the late-night host lampooned Kevin Stitt's regrettable $2-million purchase of Hydroxychloroquine tablets. It's a topic we've covered here and here."
Best Comment: "Wait till he hones in on all those folks tossing in a couple of tablespoons of Clorox in with their morning coffee."
–
Oklahoma Lawmaker Sorry He Said "Colored Babies" on House Floor
Date: 3/10/21
What we said:  "The guy pictured above who looks like he's used a wide variety of words over the years to describe Blacks, Latinos and other minority groups is Oklahoma State Representative Brad Boles.
Last night, he apologized to constituents and colleagues after he used the phrase "colored babies" while debating yet another series of unconstitutional anti-abortion bills making their way through the Oklahoma legislature."
Best Comment: "Makes sense that he not only used an old racist term, but also pulled out the "Look at what those crazy, scary liberals do in anything-goes New York" reference … could have pulled off the dated conservative hat trick by blaming society's ills on kids listening to devil-worshiping Judas Priest …"
–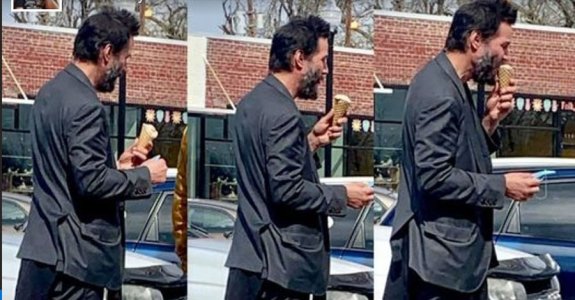 Keanu Reeves spotted eating Ice Cream in the Plaza District
Date: 3/17/21
What We Said: "Every time I see a story like this, I get a little bummed and jealous. I've lived in Oklahoma City for nearly 42 years and I don't think I've ever had an encounter with a legitimate national celebrity. Now, I have walked by a couple of tall NBA players downtown, barhopped with a pair of party-loving Biggest Losers champs, and once became acquainted with a girl who was in town competing in the 1997 Kerr-McGee Elite Pro-Am swim meet, but I don't think any of those counts. I'm talking a real bonafide celebrity."
–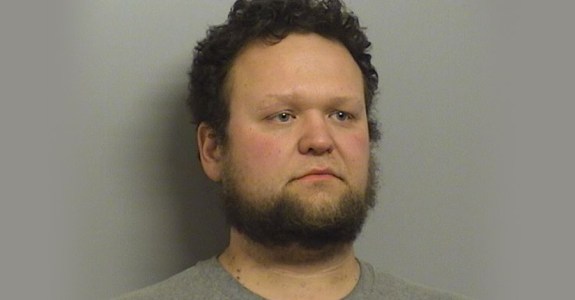 Oklahoma drug smuggler Badlands McNally caught with 100-lbs of meth at airport
Date: 3/19/21
What We Said: "If we were to make a list of Oklahomans who should have been on Tiger King, but weren't, Badlands McNally would be right up there. He has all the characteristics you'd look for in a cast member from the show – the look, the name, and most importantly, the meth.
Seriously, how did he and Joe Exotic never connect? I could see Badlands flying Joe and tiger clubs to malls all across the Midwest, or taking secret recon missions to map out Carol's compound in Florida. It's a shame it didn't happen."
Best Comment: "Badlands." Doesn't get any better than that. We've already renamed our Schnauzer.
-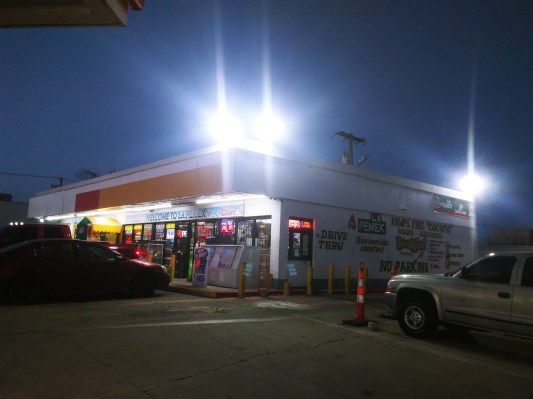 Taki Elotes, Mexican Cokes and Pure Gasoline: An Evening Out at La Pemex Filling Station
What We Said:  "Somewhere on the corner of NW 10th and Meridian, when the sun finally goes down, there's a gas station that turns into something of a general discotheque, complete with spinning strobe lights, Mexican music out the front door, and some of the best Latin food this side of the border, Oklahoma City's and beyond.
Yes, I said it – Located at the La Pemex filling station, I think some of the best Mexican food in town comes from this gas station, with the place filling anyone's belly, as well as their car or truck, usually for most of the night. It's a place where one can eat their fill for a few bucks and then have a bit more to take home."
Stay in touch
Sign up for our free newsletter