2021 Year End
TLO Year End: January 2021
10:54 AM EST on December 22, 2021
Seasons Greetings, Moles!
If the Oklahoma news cycle agrees with it, we're going to take things a bit slow for the rest of the year and pump out our standard mix of year-end content.
That starts today with our annual year-end countdown, where we take a month-by-month look at the top TLO articles of 2021. Today we'll get started with a look back at January.
For me, personally, this month was pretty bad, but also kind of good.
The Bad: On January 6th, while most of America was at home watching the Capitol Riots on TV, I was stuck in bed with a fever, chills, and terrible stomach pains that felt like an alien was trying to punch its way out of my belly. By that night, I was in the ER, being poked and prodded and getting X-rays.
Eventually, I was diagnosed – and as I learned later in the year, possibly misdiagnosed – with Diverticulitis, a stomach condition where little pockets in your colon get inflamed and infected and make you sick as hell. The ER doc gave me strong antibiotics that made me feel even sicker, told me to stick to a liquid diet for a few days, and a low-fiber diet for the next month, and sent me home. For the next month, I involuntarily abstained from all booze, fast food and desserts, and basically lived on a bland, low-fiber, low-fat diet consisting of soups, rice and baked potatoes. Good times.
The Good: Although getting sick and not eating isn't the healthiest way to lose weight, I dropped about 30 lbs from my mysterious stomach ailment. I then made it my mission and goal to try to keep it off for the rest of year, something I've semi-accomplished thanks to A) more permanent changes to my diet and lifestyle and B) Periodic flare-ups from the mysterious stomach ailment which I may document later on in this series.
Anyway, enough about me and my gut. Here's a look back at January 2021:
Stitt officiates maskless wedding for Ted Cruz's pollster…
Date: 1/14/21
What we said: "You can't blame Stitt for not wearing a mask while officiating the wedding. With Chris being an anti-masker, it was probably against protocol. Plus, Stitt's a hypocritical right-wing douche bag who implores Oklahomans to wear masks and follow Covid safety protocols to prevent spreading the virus, all while totally disregarding that advice when he goes about his private life. Oklahoma Standard, ya'll!"
Best Comment: "I am all for these two getting hitched. At least they don't spoil two households."
-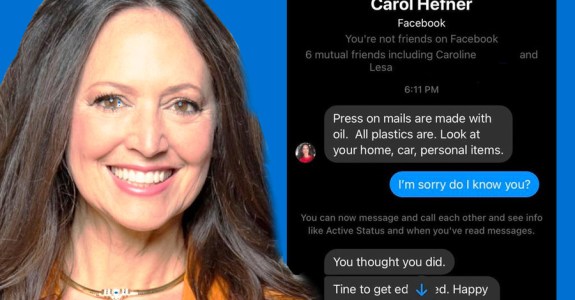 Crazy Carol Hefner Now DMing random Facebook commenters!
Date: 1/22/21
What we said: "Holy shit! 6:11pm and she's messaging people she doesn't know about Lee Press-On "Mails" and plastics? How much fracking fluid has this woman sucked out of the Hefner family wine cellar since her Insurrection Day Watch Party? Did she pass out watching The Graduate while her son Robert Spaulding Hefner The Vth was giving her a pedicure in the family garden? Maybe Carol thought Ambia was short for Ambien and she could barter some Galiyucko sauce for her happy-happy sleepy time pills."
Best Comment: Carol Hefner is one of those poor people that would lose their fluckin minds if you took that phone away from them. Get the woman some string and beads and let her make bracelets, or maybe crosses out of old pallets. Use your brain Carol.
-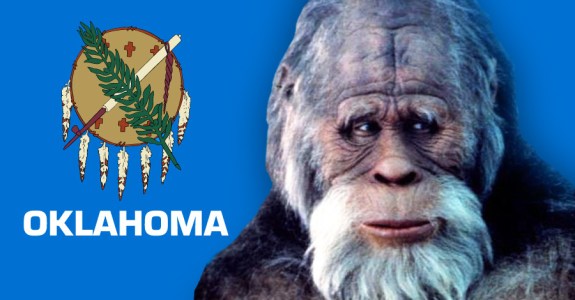 Oklahoma Lawmaker Proposes Bigfoot Hunting Season…
Date: 1/20/21
What we said: "In an effort to improve our state's growing "mythical beast" hunting industry, Oklahoma lawmaker Justin Humphrey – one of the Top 10 Derplahoman politicians of the 2010s – has introduced a bill that will direct the Oklahoma Wildlife Conservation Commission to "promulgate rules establishing a bigfoot hunting season."
Best Comment: "I hope bigfoot season doesn't overlap chupacabra season."
-
City of Yukon to remove Garth Brooks name from Water Tower…
Date: 1/20/21
What we said: "To be 100% clear, that headline is fake – these are steps we must take to get by in the attention economy – but as I mused on Twitter earlier today, you know it has to be crossing some City of Yukon official's mind after Garth performed today at Biden's inauguration."
Best Comment: "What kind of clickbait title is that? You literally wrote an article about nothing and then had to invent something so people would click on it and you'd get another click. Write some real content."
-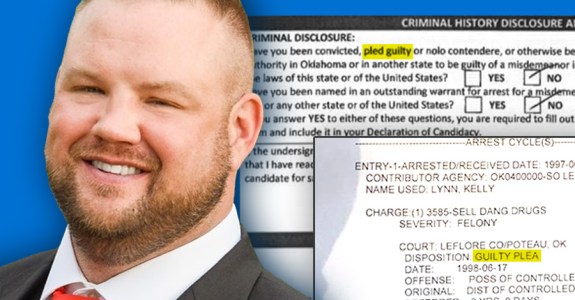 Norman City Council candidate fails to admit he once pled guilty to a felony…
Date: 1/27/21
What we said: "Earlier this week, we received a tip via the Ogle Mole Network that Norman Ward 3 City Council Candidate Kelly Lynn – an attorney who was heavily involved in the Unite Norman campaign that further divided Norman – failed to disclose in his campaign filing paperwork that he once "pled guilty" to felony drug charges."
Best Comment: "Believe me, to a good part of Norman, lying only enhances his reputation, and this is just another opportunity to own the Libs."
-
Food Review of the Month...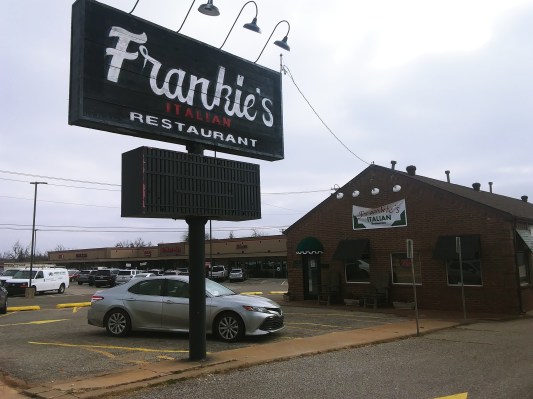 What Louis said: "My main man was the Diablo Veal which, while not as hot as Hell—how it got the name is beyond me—is definitely a flavor-filled trip through the red-sauced underworld. Consisting of spaghetti with a mixture of both large onions and wide garlic lazing about in the thick sauce, the real devil here is the prime cut of veal, with a rich taste that melded beautifully with the noodles."
Stay in touch
Sign up for our free newsletter