Everything Else
The 10 Worst Jobs in Oklahoma City…
11:06 AM EDT on October 19, 2021
A few weeks back, David Holt  – our overly positive, cheery to the point of annoyance mayor – proudly boasted on Twiter that Oklahoma City has one of the lowest unemployment rates in the country, making it even harder for places like the Oklahoma County Health Department to hire a gonorrhea field surveillance specialist.
As we know, the unemployment rate is often a cherry-picked stat that doesn't tell the whole story about an area's economy, but either way, there's nothing wrong with the mayor cheerleading and ignoring context. I think that's what he does best!
Anyway, with OKC having such a low unemployment rank, it obviously means lots and lots of people in our state are stuck with shitty, terrible jobs that they probably can't afford to quit.
Here are 10 of them...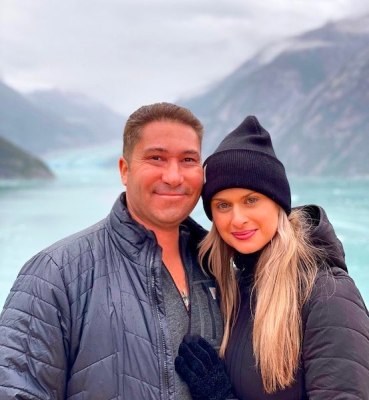 1. Dippin' Dots CEO New Girlfriend
Let's be honest. The only reason to date Scott Fischer – the infamous Dippin' Dots CEO – is for his parents' money, so it's probably fair to consider this a job!
And what an awful job that must be. Not only do you have to make Scott think he's a good-looking, charming, successful businessman, but you also have to pretend Dippin' Dots taste good! That would be brutal.
In addition to that, you also have to live in fear that he'll text your mom all the dirty pics he drunkenly begged you to send him. I wonder how that came up in the interview process?
"Any questions before we leave?"
"Yeah, can you tell me about the time you used your wealth, along with threats of revenge porn, to essentially control, manipulate and blackmail your ex-girlfriend? Is it true you really sent dirty pics to her mom?"
'"It's a long story. Want to check out my private jet?"
If you're bored and have a few minutes, you should go read his response to the civil lawsuit his ex-girlfriend filed. Give the man credit, he and his crack legal team found a way to make him come across as an even bigger douche bag. His response is braggabrocious, tone-deaf, and even stoops so low as to bring his new girlfriend into the drama.
Update: According to the Ogle Mole Network, she may now be an ex-girlfriend.
–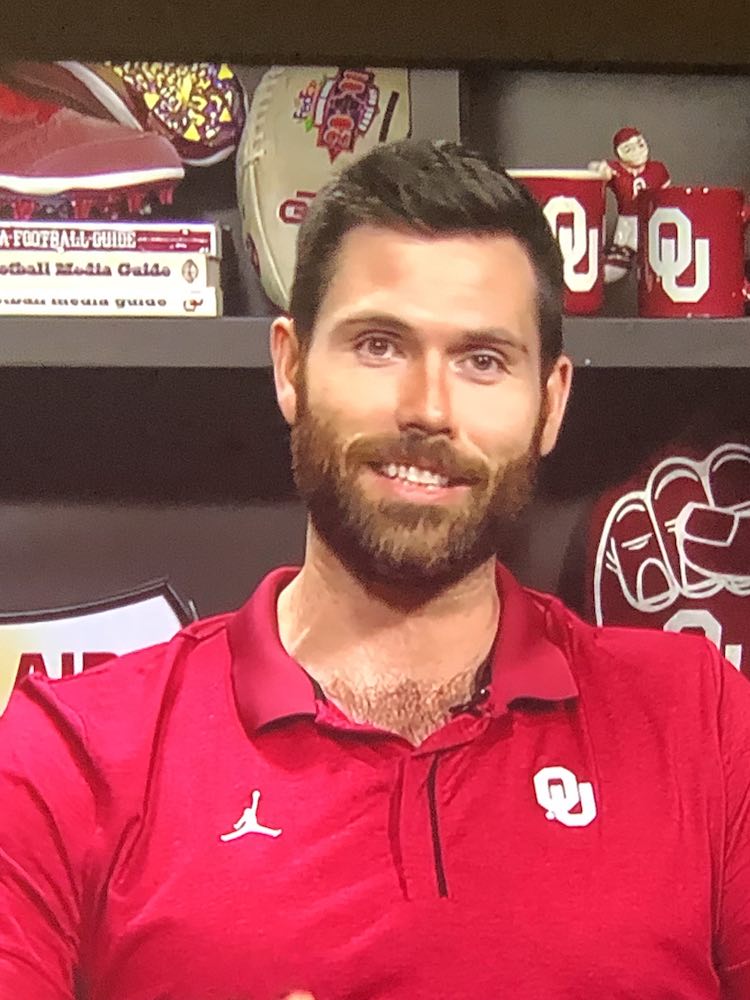 2. Gabe Ikard's Chest Hair Trimmer
Just kidding. I think it's pretty obvious Gabe Ikard doesn't have a chest hair trimmer. He's too busy tending to his ox "Babe" and eating Brawny paper towels to deal with such trivial matters.
For what it's worth, I also considered going with Dusty Dvorecek's dry cleaner in this spot. If you combined Dusty Dvoracek's sweat glands with Gabe Ikard's chest hair, you'd have a new Marvel superhero named Harry Ikvorcaksweat. He'd be a former college football star who lost 100 pounds of meat and muscle and shoots hairy wads of toxic sweat from his armpits.
Anyway, I'm not saying next year's list should include "Gabe Ikard's Chest Waxer," but for the sake of Sooner Sports TV viewers, let's hope Gabe gets a hold of an undershirt.
–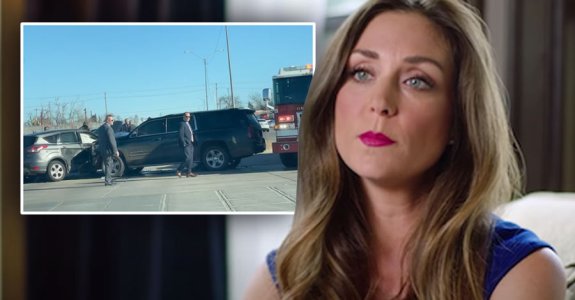 3. Sarah Stitt Driving Test Examiner
Considering her driving record, the person at Troop A who gets stuck conducting First Lady Sarah Stitt's exam should probably get hazard pay!
Actually, we're just joshin' around here. From all accounts, Sarah Stitt still has a license to drive, so buckle those safety belts and be careful out there!
–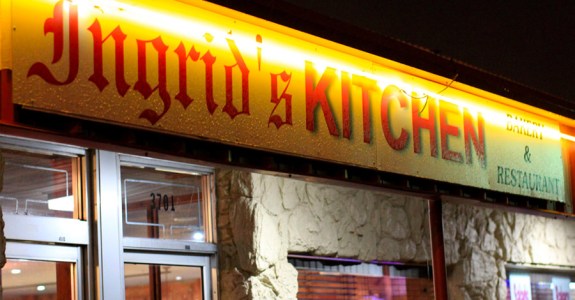 4. Ingrid's Accountant
I'm happy to report Ingrid's has indeed reopened, and their cookies, cupcakes and other desserts are still delicious. That being said, and to the chagrin of their accountant, the place is still cash only.
–
5. Back-Up Quarterback, University of Oklahoma
Yep, being QB1 is hard work! Just ask Caleb Williams.
In all seriousness, you have to feel a bit sorry for Spencer Rattler. First of all, he didn't know that flashing up two fingers in the photo would soon symbolize his place on the depth chart. I also don't think he knew that getting two free automobiles from a local car dealer would be as good for his career as Katy Perry asking him to call her on College GameDay.
I also feel a tad sorry for our friends with the Fowler Autogroup. I guess OU football fans are a different breed of animal than indie music snobs, and they took some heat for the sponsorship deal with the now-backup QB. Hopefully, they learned their lesson and stay-the-fuck-away from Brandon Williams! Jinxing one QB1 is forgivable, but two isn't.
p.s. - Yes, I'm aware this is a Norman occupation. That's close enough to OKC to count. 
–
6. Oklahoma Executioner
That has to be a stressful job. Not only is there a strong possibility that the person you're about to execute is innocent, but there's also a chance the procedure may not actually work! It makes you wonder if maybe the state should hold off on executions for a little while.
p.s. - Yes, I'm aware this is a McAlester occupation, but that's also close enough to OKC to count. 
–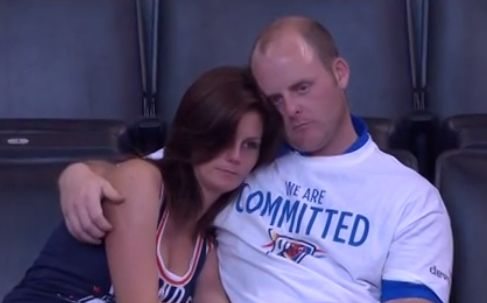 7. Thunder Ticket Sales Rep
From about 2008 - 2018, this job would have made the "Top 10 Easiest Jobs in Oklahoma City." Thunder season tickets were always sold out, and whether it was due to sports fandom, civic pride, or just plain boredom, every semi-normal person in town wanted to catch a Thunder game.
Now it's kind of the opposite. The shiny allure of NBA basketball has faded, the team is going to stink, and the Thunder are going out of their way to make it as difficult as possible to attend a game:
Going to an NBA game shouldn't be more complicated than doing taxes. I think I'm going to watch the games at home. Well, that is if I can find a streaming service to pick up Bally Sports.
–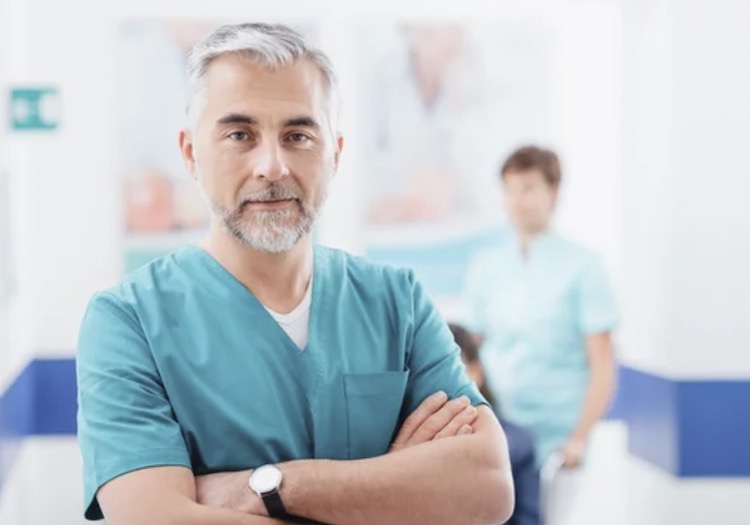 8. Professional Castrator
Based on the news stories that came out of the hills of southeastern Oklahoma, maybe it's time we stop throwing money at the underground marijuana trade and instead crackdown on black market castrations.
Not only would this be great for the sake of humanity, but it would help all the good, hardworking professional castrators out there who follow the laws, and simply want to make an honest living providing by castrating people in a safe, welcoming and humane environment, and not an AIRBNB cabin in Nowhere, Oklahoma.
–
9. Van Shea Iven's Urologist
Back in the olden days of this website, we once listed Van Shea Iven's gynecologist as one of the worst jobs in Oklahoma. Even though the joke was written by a woman, it made Van Shea Iven more upset than a Boys Class 2-A semi-finalist missing the game-winning shot in the playoffs. Now that we live in a kinder, more woke society, we're going to tone things down and change the occupation to urologist. Kumbaya!
–
10. City of Oklahoma City HR Coordinator
One drawback of our city's low unemployment rate is that it's harder to find qualified candidates for jobs. Case in point – Oklahoma City has resorted to offering large sign-up bonuses for a variety of positions, from firemen to 911 operators to something called a "Refuse Collector" trainee. I guess that's fancy corporate speak for a garbage man in training, a position that just finished outside the Top 10 of our countdown.
-
Anyway, that's our list. Let us know where we screw up in the comments.
Stay in touch
Sign up for our free newsletter