Food
The Order of Ribs: The Sauciest of Homelands in the Driest of Food Deserts
9:00 AM EDT on October 13, 2021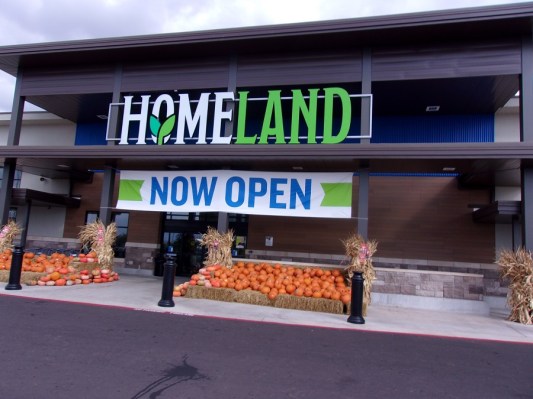 Like a shimmering mirage of realized sustenance, after years of barren stomachs and dusty pantries, a grocery store has finally returned to NE 36th and, even better, brought a few tasty friends with it.
With the area's convenience stores and other potato chip outlets a mere blur in the rearview, located at 625 NE 36th is the newest addition to the flat landscape, Homeland. A grocery store that has managed to stick around when so many of its competitors have suckled dust, this newest incarnation has a far more modernized theme, much like the sister store on N. Classen.
The only problem is, much like that place, the prices are considerably higher—I'm talking Whole Foods higher. But, until more competition comes in to start a volatile price war, I guess it'll have to do and do it well.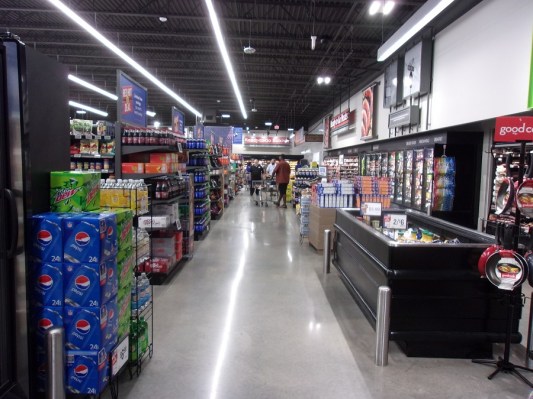 Walking in through the sliding doors, pass the scads of pumpkins just waiting to be carved by a madman, I entered the grocery store and into the produce section, which was next to the deli.
Before I could decide which direction to take, I immediately noticed that Leo's, the venerable Oklahoma City BBQ institution and one of my favorite OKC eats, is here... It'll be hard to shop knowing that's only a few aisles down from me.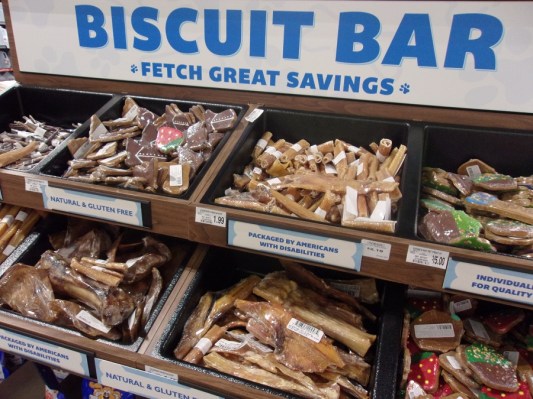 Much like you'd expect from a Homeland, it's a very expansive store that has most things that people need, but I was more interested in the things that people want. Finding locally made sausages, locally made sodas, and locally made dog treats—apparently packaged by people with various disabilities—I grabbed all three and placed them in my basket, along with a few ready-made meals from the Ingrid's. You can use a debit or credit card to pay for these!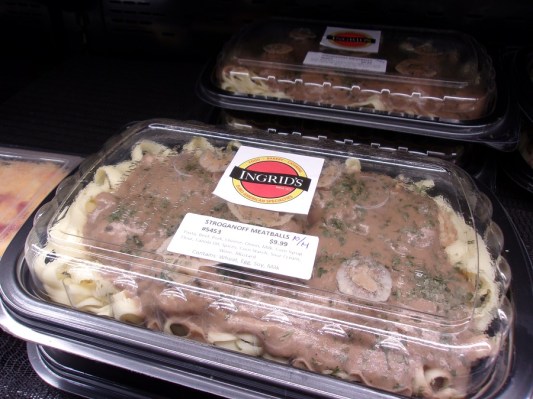 But, I will admit, it was a flighty trip because I simply could not get Leo's out of my head and in my stomach. As I have stated here many times—and have been mocked by BBQ-loving Aryans for stating—Leo's has, to me, the most perfect smoked meats in town and I would be lying if I didn't admit a small tear trickled down my cheek whenever I pass by their original shuttered storefront.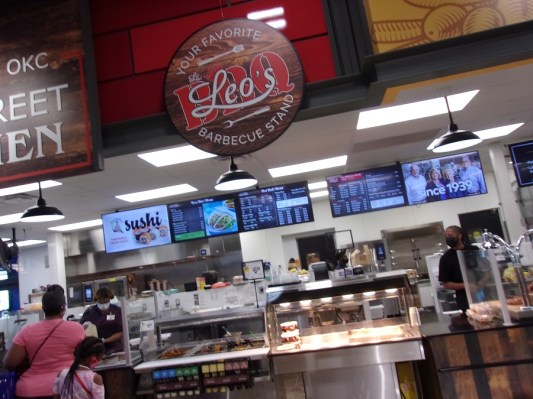 But here they were now, in front of me and ready to sell me some ribs, which they thankfully did with a few sides and a piece of strawberry-banana cake which, truly, should be the official confection of Oklahoma City. I'd even go as far as to say all of Oklahoma, but I don't want to get into that argument.
My groceries and BBQ fully paid for, I took my basket outside and grabbed an extremely convenient table off to the side of the building. As a cool breeze blew through my basket—I might have heard some thunder in the distance—I laid out the Leo's in front of me: the bit of cucumber salad, a helping of baked beans, a handful of French fries, two pieces of fresh bread and, of course, those slabs of absolute perfection, the ribs.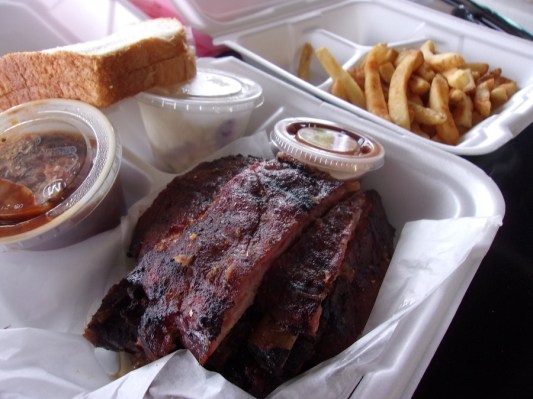 As I made the most passionate of atonal lust to that tender flesh, beautifully charred and, still, remarkably pink, maybe it that short time I've been without it, but, I thought, Leo's has only gotten better. Man, if only all grocery stores had one…could all grocery stores get one?
A decent enough shopping surprise, even though I may not come back for groceries any time soon, I'll definitely be back for Leo's. Possibly tomorrow.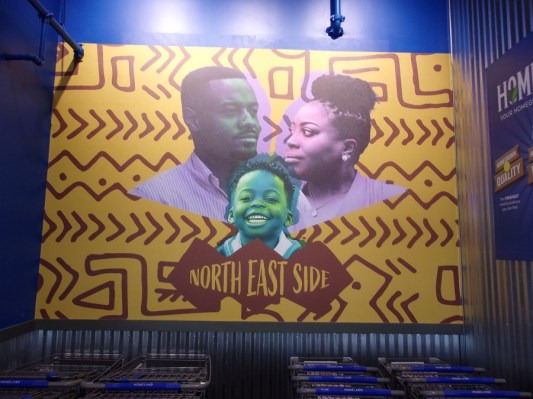 _
Follow Louis on Twitter at @LouisFowler and Instagram at @louisfowler78.
Stay in touch
Sign up for our free newsletter