Food
TLO Restaurant Review: Brownie's Hamburgers
4:23 AM EDT on September 8, 2021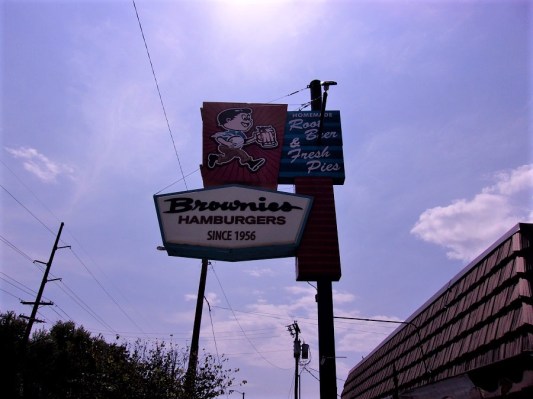 I don't know about you, but every time I bite into a seemingly well-crafted burger at a cheap diner, I have a honest hope as to what it would—and should—taste like: the toasty buns, the fresh tomatoes, the melted bit of cheese, the juicy slab of beef…and, so often, I'm let utterly down and out. Sure, it might have bits and pieces of those important parts, but it doesn't have the whole thing, something that I so desperately crave.
Until now. Let me introduce you to a joint that gets the whole burger done right: Brownie's Hamburgers, 2130 S. Harvard, in Tulsa. Apparently around since 1956, they've had plenty of time to perfect their menu and it has done them wonders, the intoxicating aroma lifting me off my feet as soon as I walked into their narrow diner set-up that I just happened upon this weekend.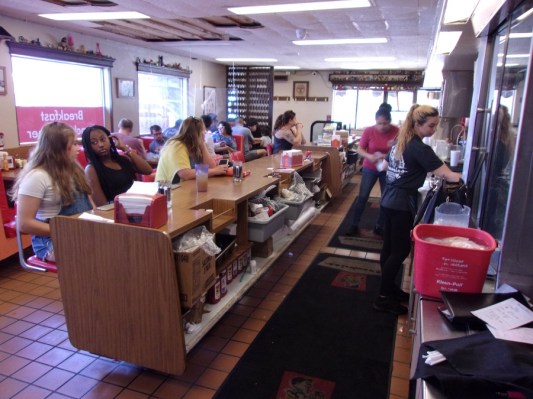 As I took a seat to the counter, a waitress handed me a menu and a smile. Brownie's, it seems, is famous for two things: their Homemade Root Beer ($2.50) and their handmade pies, something I ordered almost immediately, along with a few primo burgers that really aroused my dangling meat-tooth.
As she handed me my root beer in a frosted mug and put in my order, I looked around to see what kind of clientele was in here; this wasn't a theme restaurant, as it was mostly working-class joes, an elderly couple or two and a burnout that was trying to keep awake as he munched on his cheese fries, though eventually sleep overtook his dreadlocked soul.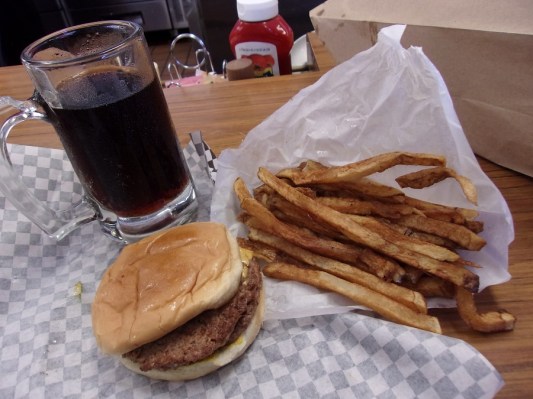 I was wide awake though, especially as I started off with the Old-Fashioned Double Cheeseburger ($4.50) alongside a helping of the red, white, and nomenclaturally-dated Freedom Fries ($2.25). While it might not look like much, Brownie's was able to pack so much greasy flavor into every bite of my stsacked sandwich, which, by the way, was made in front of me, as their open kitchen was not more than five or six feet away.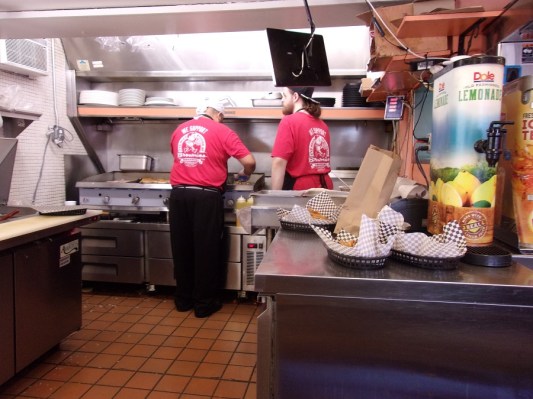 The toasted buns were there, the fresh tomatoes were there, that melted bit of cheese was there and that meat—good Lord that perfectly cooked meat—was there, quite possibly delivering one of the best burgers I have ever downed in my long lifetime, every one of those aspects present in each subsequent swallow.
And you know what? Despite the name, the fries were pretty good too, instilling a pseudo-patriotic feeling with every hand-cut bite that made them totally worth it.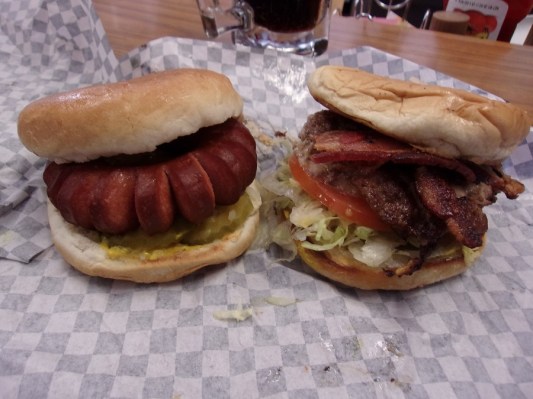 But I had a couple more burgers that loudly intrigued me, quietly unwrapping them just to take sinfully quick bites out of each one, the most obvious being the Old-Fashioned Weiner Burger ($2.55). With a frankfurter that was made into a coiled strip of twisted meat around the bread, it was filled with artistic merit as much as it was undeniable taste.
However, it was completely outdone by the Ooey Gooey Goodness Burger ($5.75). Like an edible Shel Silverstein poem, true to form, with so much ooh—including numerous strips of bacon—and even more goo—was that mayonnaise?—it was a delight that I should have made more room for them if I knew just how good they were going to digest.
Finishing the rest of my pure root beer, I got the pie to go—Butterscotch ($3.50) in case you're wondering—and had it later that night and, to be fair, it was obviously incredible too. I can't say enough good things about Brownie's which is kind of funny, because I almost went to Arnold's instead. Maybe next time. Cómpralo ya!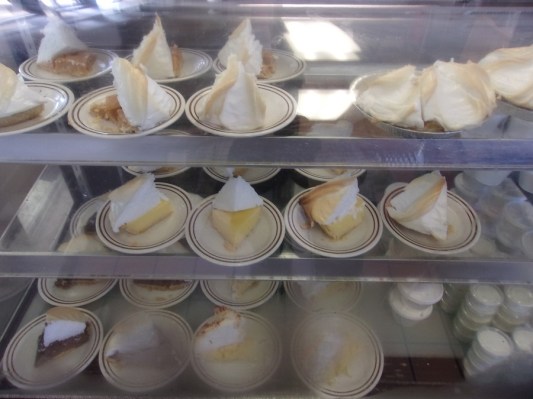 _
Follow Louis on Twitter at @LouisFowler and Instagram at @louisfowler78.
Stay in touch
Sign up for our free newsletter