Food
Lo Mejor Absoluto en Norman: The Life-Affirming Peruvian Tastes of Mamaveca
9:57 AM EDT on July 22, 2021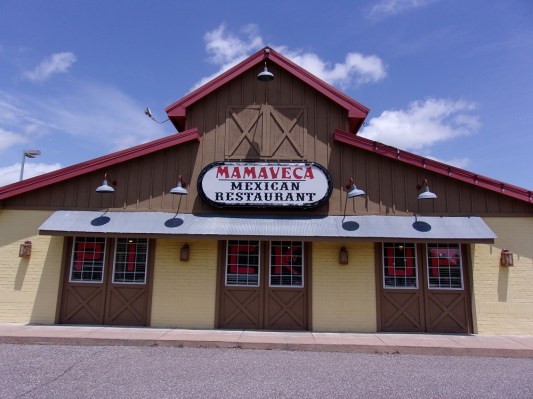 Heartbreak.
Some people get it from love, some from their family and some from life. I must admit, my heart was shattered by Tarahumara's, one of the most popular restaurants in Norman.
For the most part, I thought that I was done with the Latinx restaurants there, keeping a lazy eye out for the occasional taco truck instead to satiate that more-than-occasional need for tacos, tortas, and other eats I usually adore. Sensing my world-weary loss, however, a friend recommended to me Mamaveca – a Mexican and Peruvian place hidden between a Wal-Mart and Best Buy on 2551 Hemphill Drive. You might need to look it up on Google Maps—I did.
My favorite gal-pal Jodie and I ventured forth there a few days ago and, I'm happy to report, it just might be the best restaurant in Norman, offering Peruvian selections that, for the most part, surprised me in their sheer inventiveness while still holding true to a proud tradition, accomplishing a truly blood-flowing afternoon.
Housed in a structure that looks like it might have been a 1970s fish eatery, we walked into the red-roofed house and were seated right by the window. I will say that it took me a few minutes to order, as everything on the menu looked so damn good, viewing it like it was raunchy pornography. Requesting three ultimately Peruvian dishes, I was open-mouthed as other dishes were brought to the patrons around us, leaving a feeling of envy and jealousy.
Even though it wasn't an appetizer, I treated the first dish as though it was. It was called Papa a la Huancainia ($9.50), and although it was completely a potato dish, it was a sheer surprise and raucous delight. Comprised of four large boiled potatoes, they were topped with a cream sauce that purports to be made out of multiple cheeses, milk and yellow pepper. If that wasn't enough, it is then topped with bits of boiled egg and an olive.
Looking like something from a new wave album cover—and tasting even better—if you're a potato fan, I promise, you could never do any better. As my spoon cut into the dressed tuber, cascades of cheese ran down, past the spoon and onto my pants, the way any good potato dish really should. We, as a society, give all the credit to the Irish for them, but I'm thinking it should go straight to the Peruvians for this one.
In the supremist of nods to Jodie, she gratefully partook in the classic dish Pollo Saltado ($12.75). A longtime staple of the people of Peru, here they took a sautéed chicken breast and totally mixed it to death with onions, garlic, chopped cilantro, and various secret spices, served with thicker-than-usual fries and the sweetest smelling jasmine rice. It was hard not to love it.
It was one of the most delicious bites of food I've ever had. While, yes, I've fondled sautéed chicken breasts many a time in my long life, here it was done up incredibly juicy, with just a strong spillage of seasoning to make it wholly original. Additionally, the various vegetables only added to the dish, with the side items being a remarkable afterthought but, after indulging in the chicken, an unnecessary one.
I saved, however, the most memorable meal for last: the Ceviche de Pescado ($13.50), one of my favorite treats here, there or everywhere. Mamaveca used raw fish marinated in a smooth lime juice, aided dutifully by Peruvian red and yellow chiles. As I took a corn chip to slowly enjoy the fragrant tastes, the lime ate away at my soul, while the fish flopped about, teasing me, letting me know how blessed I was to have it in my stomach, near my loins.
An absolute masterwork of edible love, Mamaveca duly made up for my feelings of culinary impotence by offering homemade dishes that, while maybe not rare to order in Oklahoma, are definitely rare to get with such high-quality admiration—at least from me—healing my broken heart in a thousand different ways.
_
Follow Louis on Twitter at @LouisFowler and Instagram at @louisfowler78.
Stay in touch
Sign up for our free newsletter