Everything Else
You Got What I Enid: A Day Trip to the Great Oklahoma West
5:57 AM EDT on June 3, 2021
After over a year of sheltering-in-place, I am eager to travel again. While many of the people I stalk on Facebook are kicking their summers off somewhere tropical, I spent my stimulus checks already  wanted to go someplace closer and, frankly, cheaper. So with 30 bucks in my pocket at an afternoon to kill, last Friday I decided to zip on up 74 and west on 412 to good ole Enid, America to see what kind of adventures I could have.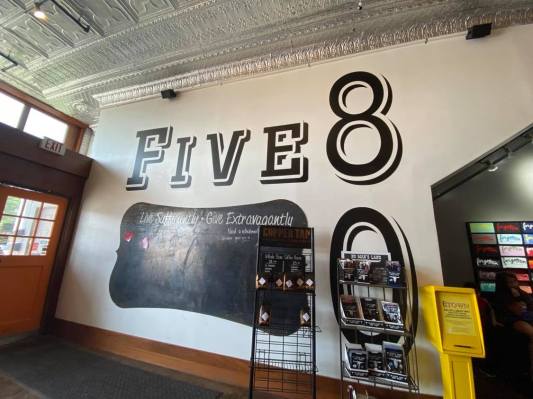 My first stop was at Café Five 80. For being what I soon found out to be a Christian establishment, the coffee the hipster barista served me was blacker than my soul before I sold it to the devil for Alice Cooper tickets back in 2012. I then sat down and made myself comfortable on a stool in the shop window, passing the hour by sipping my brew, planning my next stop, and watching two guys in pajama pants across the street taking turns on a vape. After this, I was caffeinated and motivated to explore a little more of what Enid had to offer...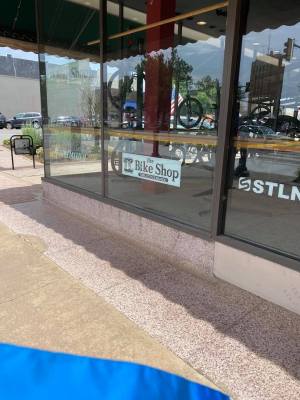 I meandered down Randolf Avenue to the shops and stops along the way. There I found myself dropping a cool 54-cents on two geometric animal stickers for my sweetie at Sunny Souls before spending some time at The Bike Shop. The co-owner of the establishment told me about the revitalization of Enid, the food truck Fridays downtown, and that I had just missed seeing our Blessed Mother Reba McEntire perform at the Stride Center (if only I had planned my trip two years earlier). She was sweet and attentive to customers with a Western Oklahoma charm that reminded me of one of my favorite bosses I had as a teenager, except this woman didn't try to get me involved in an MLM.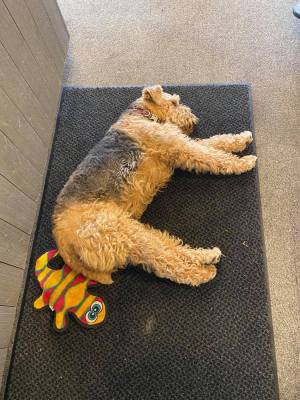 After this photo was taken, the Bike Shop's assistant manager Avery was written up for sleeping on the job!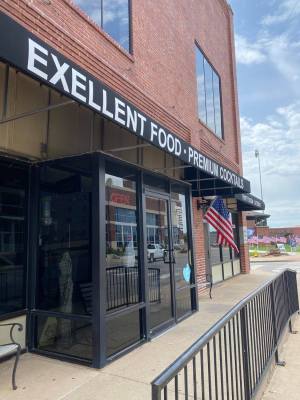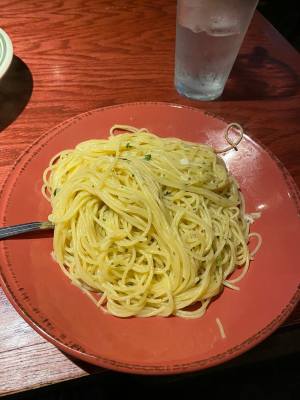 I popped into a few more places as I made my way around the town square, eventually ending up at Napoli's for lunch. This Italian eatery boasts "Excellent Food, "Premium Cocktails," and the most PG13-rated rolls I've ever seen.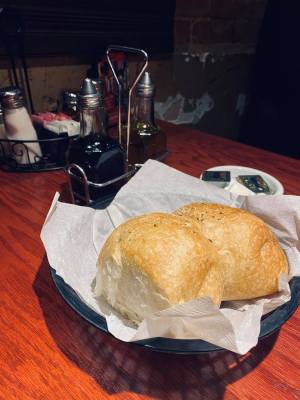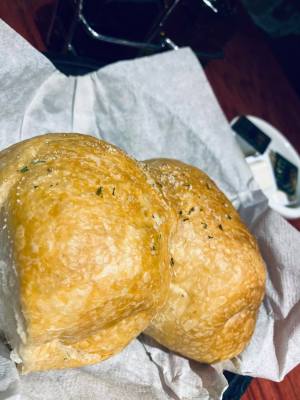 Those sure are some golden buns.
You can get a couple of rolls, a salad, and plate of pasta for about $10, but I made sure to leave a few dollars extra for the waiter because 1. He was good and 2. I eavesdropped on his other table, which appeared to be a gaggle of visiting Deer Creek moms who found some reason to be mad about complimentary ranch dressing-coated salads.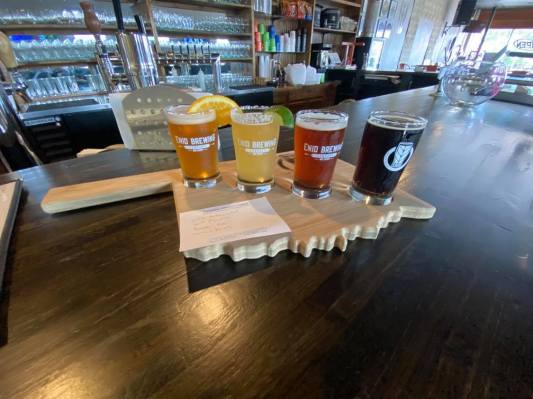 I soon made a happy plate and wandered to the highlight of my trip: The Enid Brewery. Though I had been following the joint on social media for well over a year, the goddang global pandemic had kept us apart. I made my home for the next couple of hours at the bar and was served up a sampler of the bartender's favorites. In an attempt to be transparent, I will admit that the staff gave me a complimentary crowler to review for my podcast. Also, in an attempt to be transparent, the beer was goddang delicious. Finally, Kevin Stitt and I agree on something.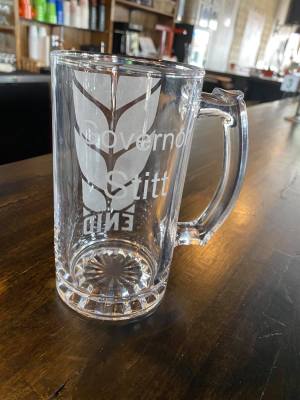 Kevin Stitt has his own glass at Enid Brewing Company and drinks for free. With great power comes great inebriation.
With names like, "Salt Plains" and "Little Sahara Wheat," the beers were some crafty crafts. My personal favorite was the "Oklahoma Control Burn," which is a dark wheat that 1.) Was apparently the first product in Oklahoma to get the OK to use the state of OK's new logo and 2.) Tasted like cold brew coffee.
After sampling 5 (6?) of the tasters, I rounded out the afternoon with a non-alcoholic root beer before walking to the end of my Enid excursion.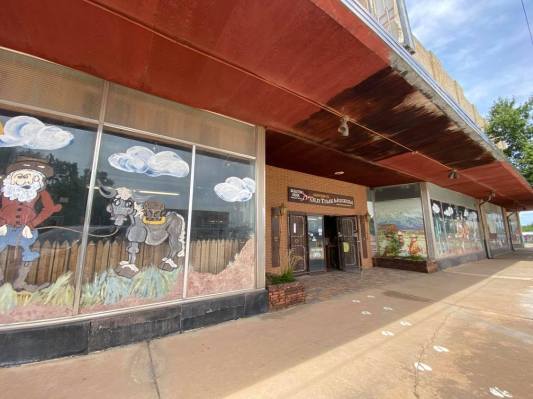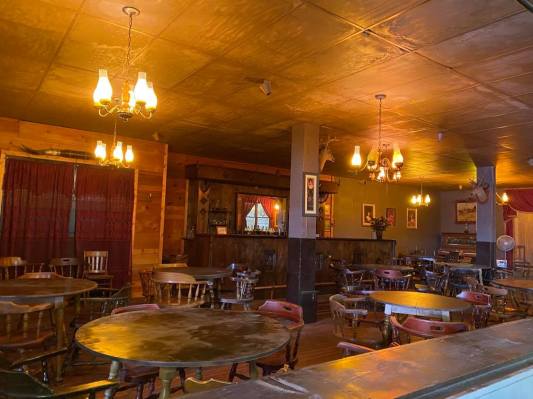 I went a few blocks east to my final destination for the day: Simpson's Old Time Museum. Now, I know I did not drink enough tasters at the brewery to have my perception altered. But I also didn't know what the hell was going on in most of the displays. With an 1,800-piece doll collection, some old movie sets, and wall of pre-millennium autographs, this western movie set-turned-museum was a labor of love. But I was beginning to think this museum belongs in a museum.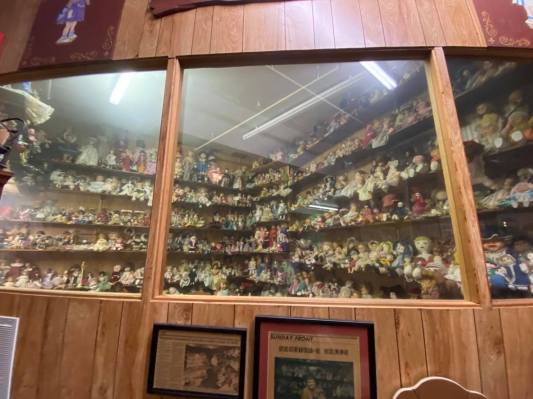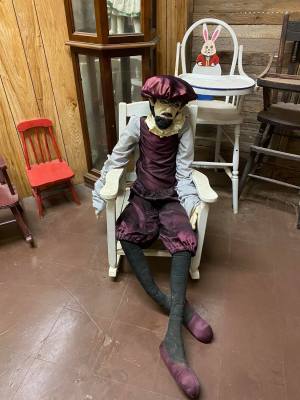 I had no idea what a mummified Vladimir Lenin has to do with an old west museum and I was too afraid to ask.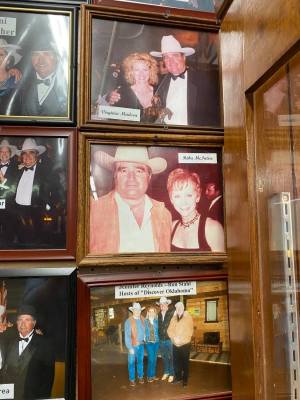 After spending a few minutes prostrating myself in prayer and humble homage in front of the portrait of our blessed mother Reba McEntire, I waved goodbye to Ms. Bruno, said adios to Mr. Autry, and dropped my bill into the donation box. My time in Enid had was coming to an end, but it won't be goodbye forever. I'll be back for more adventures.
-
Where in the world is *dun dun* Hayley. Follow her on twitter @squirrellygeek and become a contributing member of TLO here.
In my spare time, I officiate secular weddings, read about dead people, and search for the American Dream.
Stay in touch
Sign up for our free newsletter