events
Come and Get It: The Chuck Wagon Festival at the National Cowboy and Western Heritage Museum
8:20 AM EDT on June 2, 2021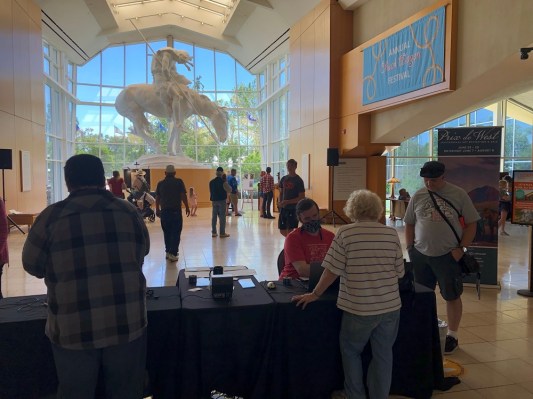 I have a slight confession to make: in my many years of living and dying in Oklahoma City, I have never been to the National Cowboy and Western Heritage Museum, not even once. While I have always wanted to attend the vaunted Chuck Wagon Festival, I never made it out for various reasons, ranging from the outright lazy to the downright political.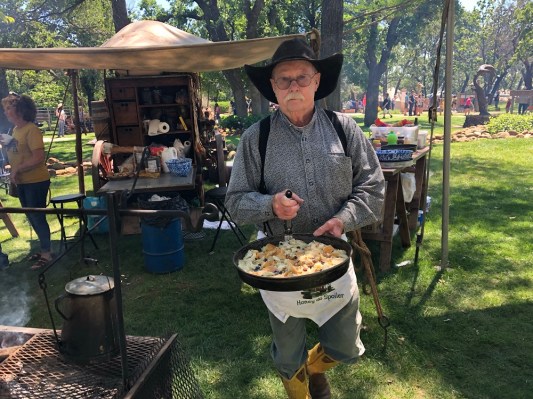 But, in this slight return to form after the disastrous Covid, as the museum seems to continually attempt to add more Indigenous history to their Western bravura, I felt that, especially with the line-up of Native eats that were apparently available, this was the year to not only finally attend the food-based west-fest, but to actually feel the historical change to a time thankfully long passed.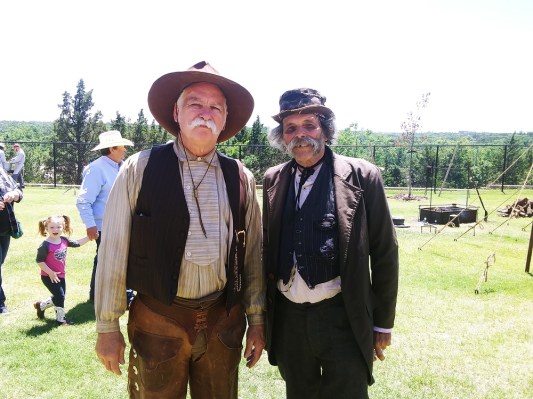 We had to park a ways away, as by Saturday afternoon, the place was absolutely teeming with sweaty visitors; after a short walk to the museum—and a brief moment checking in, the medium-priced ticket charges waived—we walked around the main area, with its John Wayne and Ronald Reagan statues lining the various walls, standing tall, appearing stern, and holding firm to the establishment's dusty ethos...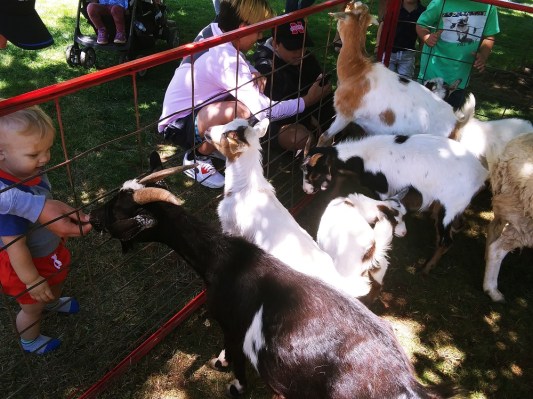 Looking for a way outside, as we reached the end of the main hallway, a large group of conscious scouts pointed us in the direction of said Chuck Wagons; once we were there, we went to my favorite stop on just about any tour, the semi-petting mini-zoo. Featuring surprisingly docile creatures like a small donkey, a miniature horse and a whimsical duck, they seemed happy to be the center of my attention.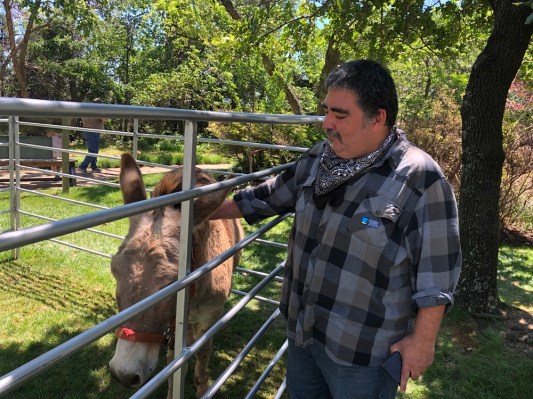 Giving the mule a collective pet for good culinary luck, my attention was all of a sudden called elsewhere as…I…smelled…frybread!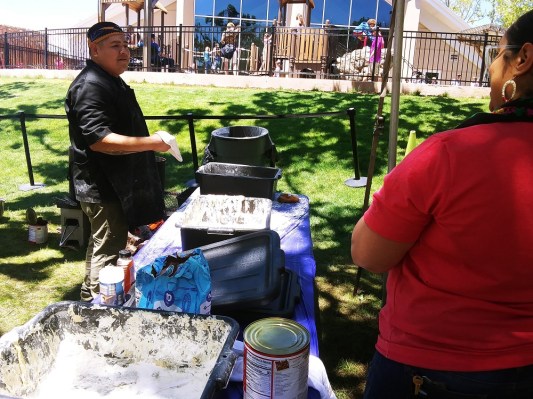 We headed down the well-trodden path to the area of Native eats, filled with Indigenous people proudly spooning out their homegrown food while hungry whites lined up for traditional dishes such as grape dumplings and, of course, bits and pieces of Indian tacos, as well as self-guided tours of the various domiciles from many of the represented tribes.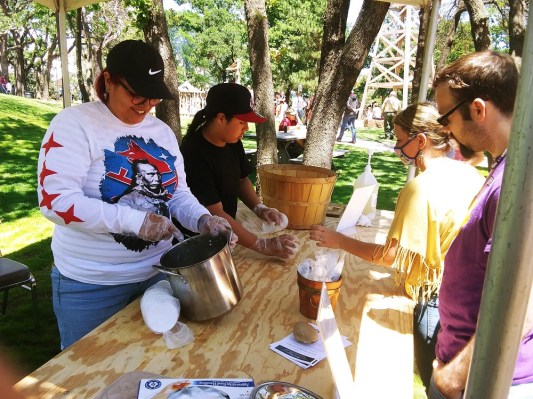 Honestly, I was prepared to mock the so-called movements of the museum towards something that could be called Indigenous enlightenment; having thought about it though, I have to say that they are definitely trying to develop an understanding and, more importantly, an education in their collective knowledge of Indigenous people, going as far as to actually invite Natives to serve up their own food and history, in the process.
Remembering that we're living in Oklahoma, I feel I can get behind that. At least for now.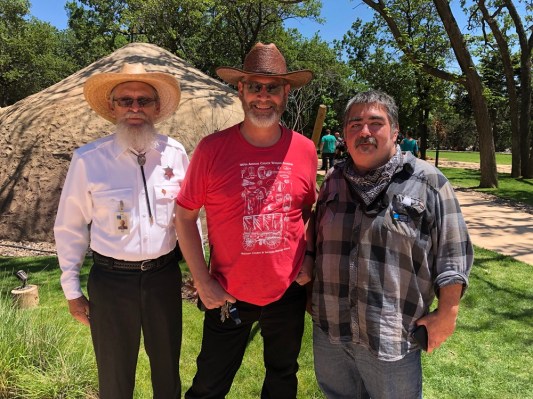 The empty cups of filling food dropped from our hands as we found a waste bucket; standing next to that trashcan was Tim, the head of security that, during the pandemic, became something of a social media heartthrob. Standing there with his brother, we talked to them for a few minutes, a wholehearted brush with local stardom that I wasn't expecting. (To be fair, though, if my friend had not of said something, I truly wouldn't have known.)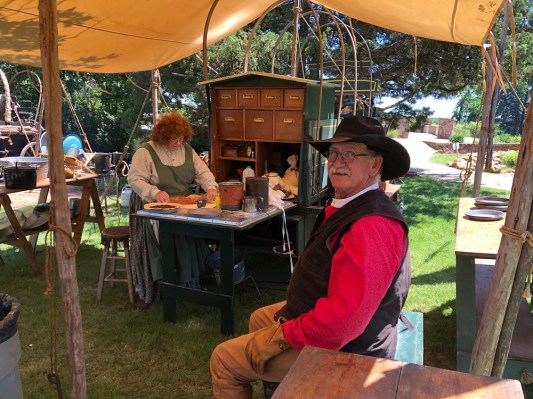 Following further along the path, we sampled miniature biscuits with slightly burned bottoms, small pieces of a perfect apple pie, and a few other edible treats I wasn't expecting; all in all, it was a semi-satisfying sojourn with moderately fast-moving lines and plenty of Western-styled vittles to enjoy.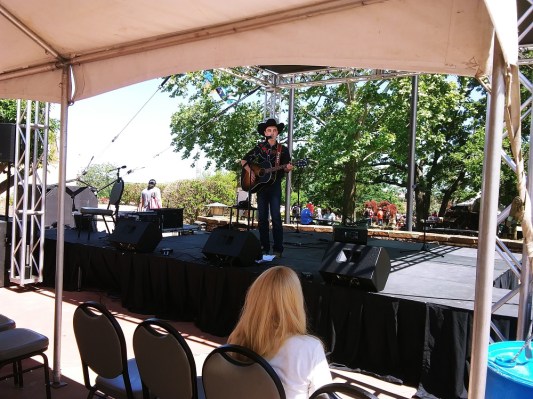 In an attempt to get out of the sun, after a few minutes of watching various local country singers warbling their way through the hits of Johnny Cash, we went back into the museum and down to the gift shop so my friend could buy a commemorative shirt and I could admire their absolute fandom of Ree Drummond, the Pioneer Woman.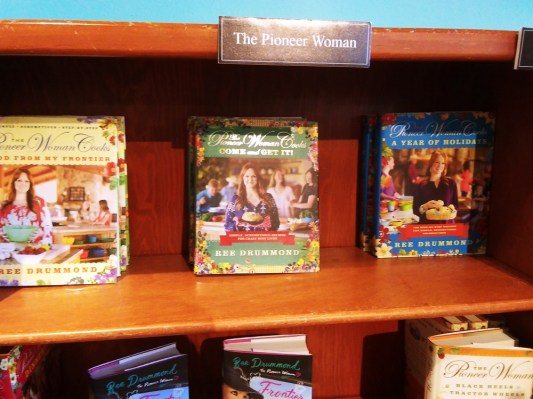 Leaving the grounds with full stomachs and empty hearts, while, honestly, I have no idea how they're going to fare when the still-in-production First Americans Museum finally opens, I have to admit that for this, my first trip, the National Cowboy and Western Heritage Museum did a pretty good job of forever satiating my eternally hungry need for minimalist cowboy feed.
_
Special thanks to K.Y. for her photographic contribution. Follow Louis on Twitter at @LouisFowler and Instagram at @louisfowler78.
Stay in touch
Sign up for our free newsletter