Everything Else
OKC Friday releases controversial ranking of "50 Most Powerful Young Professionals"
1:01 PM EDT on April 20, 2021
Last week, the OKC Friday released its annual ranking of the "50 Most Powerful Young Professionals in Oklahoma City" as voted on by apparently the friends, family and coworkers of the people who made the list.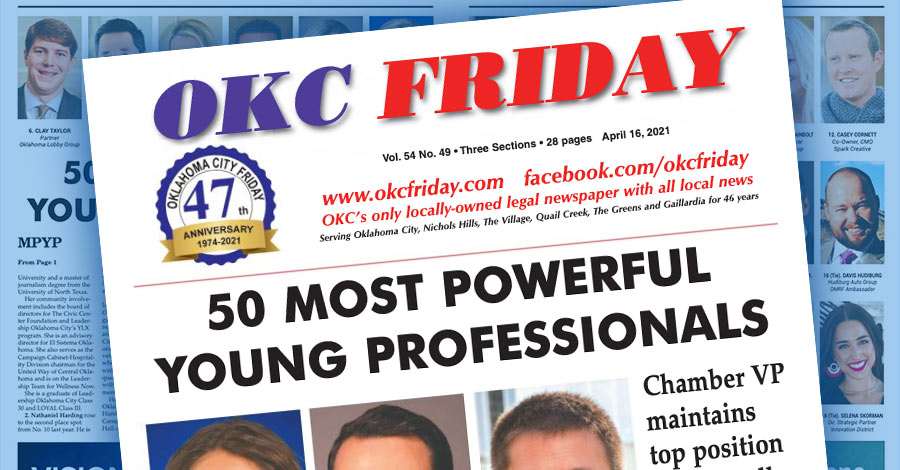 The "50 Most Powerful Young Professionals in Oklahoma City" is kind of like a 40 Under 40 for people who may not be under 40. It's one of The Friday's most popular features, as there's nothing Fridayland readers love more than seeing their kids and grandkids in the newspaper.
This is the second year the paper released the rankings, and it isn't without some controversies. The first being – what do we consider "young" now?
Some of the people they named are older than me, and I just turned 43! Can you really be a young professional in your 40s? And if so, how did I not make the list?! Seriously, who's more powerful? Me, Patrick Riley, The Wizard of Oz behind The Lost Ogle, or a goober like Collins Peck: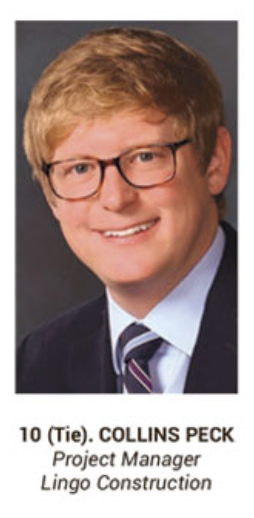 Okay. Based on names alone, Collins Peck is probably more powerful than me. Bad example. Let's go with a different one: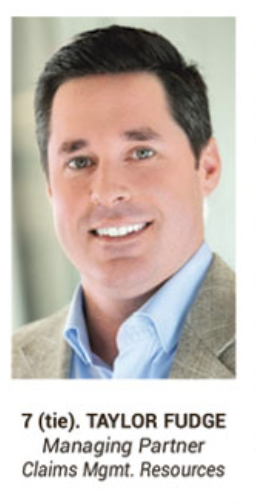 Okay, probably another bad example. I don't know anything about Taylor Fudge, but I'll take the Pepsi challenge when it comes to who's more powerful on issues that don't involve inherited wealth! Also, he and Collins Peck should combine their Fridayland powers to create a new company – Peck & Fudge.
The list wasn't without other controversies, such as: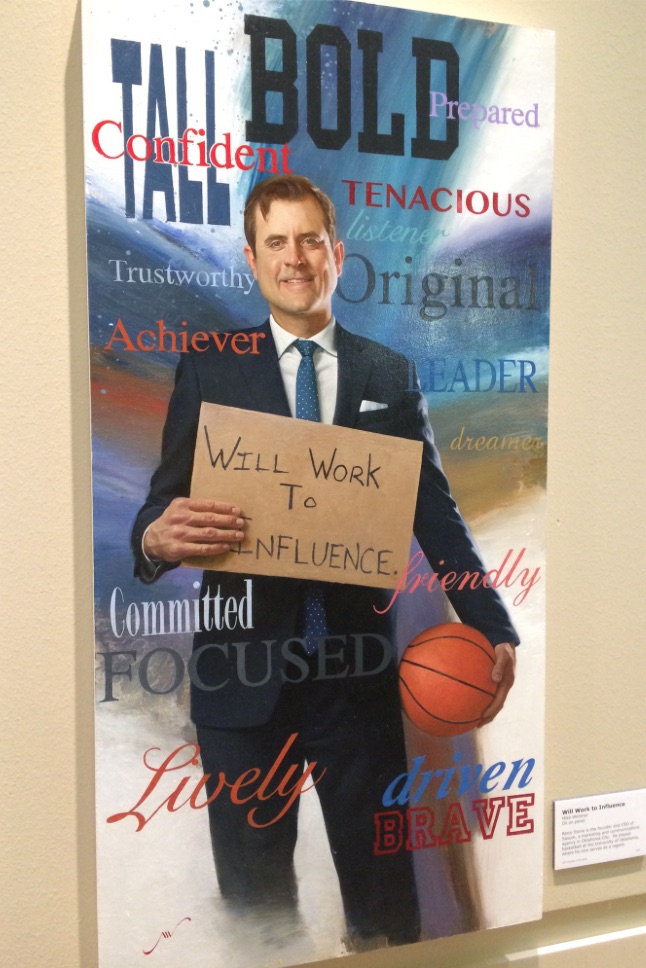 PR wizard Renzi Stone didn't make the cut. Imagine that! I'm honestly not sure how that's even possible. Renzi's a successful businessman, former OU regent and under the age of 50, which I think The Friday counts as young and spry. Plus, according to ESPN Stats Inc, he holds the Oklahoma record for most 40 Under 40 issues made by age 30. You think he'd find a way to sneak into this one.
The list was also missing Robert "Spaulding" Hefner Vth or VIIIt or whatever, He was probably too busy bottling imposter Olive Garden salad dressing at his mom's house to even notice. On that note, I heard his mom – Carol Hefner – was so salty about the non-inclusion that she started DMing randos from The Village telling them the Friday's ranking was stolen from him by the liberal media.
Here are some of the people at the bottom of the list that Renzi and Spaulding couldn't beat out: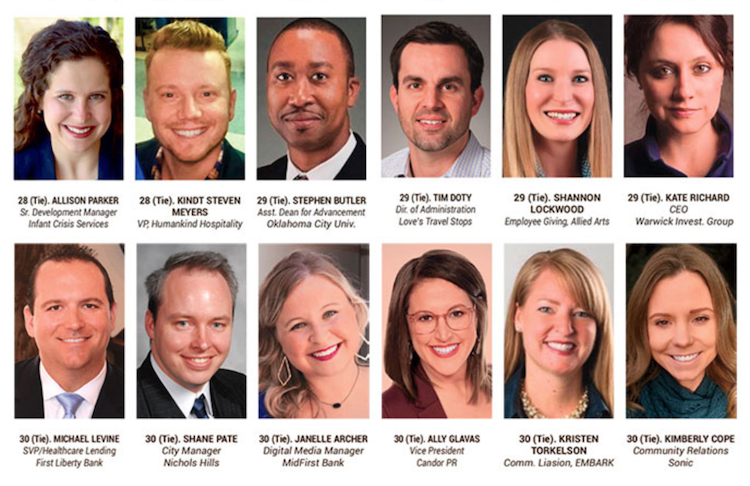 Yep, the 50 Most Powerful Oklahomans only goes 30 spots deep. Good to know. Also, kudos to Janelle Archer for her tie in the 30th spot! I was a "Creative Services Coordinator" in the Midfirst Bank marketing department way before digital media even existed, so it's nice to see her make it. Hell, I had no clue I was so close to being a powerful job holder! That's MORE than I expected from a bank!®
Lacey Swope was ranked number 26 on the list – the only person from the all-mighty Oklahoma weather scene to make the cut. According to sources, Swope swooped onto the list after vowing to avenge her defeat to Emily Sutton in the Ogle Madness XIII Elite 8:

You have to wonder – how did Emily Sutton not make this list? Not only did she dominate Swope in Ogle Madness, but she can conjure fluffy clouds and rainbows with the snap of a finger... and win free Mexican food for life with a simple Facebook comment. At the very least, she's more powerful than any of these losers: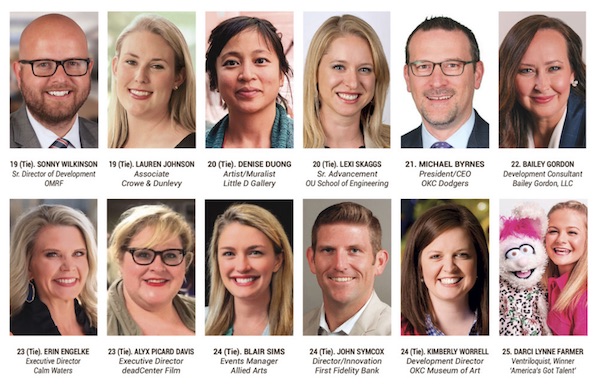 Well, I guess we know the age range to be counted as a "Young Professional" is 16 - 50!
Seriously, is it a good thing that a 16-year-old ventriloquist is the 25th Most Powerful Young Professional in Oklahoma City? No offense to Darci Lynne – singing without moving your mouth is an incredible talent – but does it make you powerful? If the Oklahoma Acadamy for Ventriloquy and Puppetry is included in Maps 5, I guess we'll know our answer.
The real controversies happen when you get closer to the top.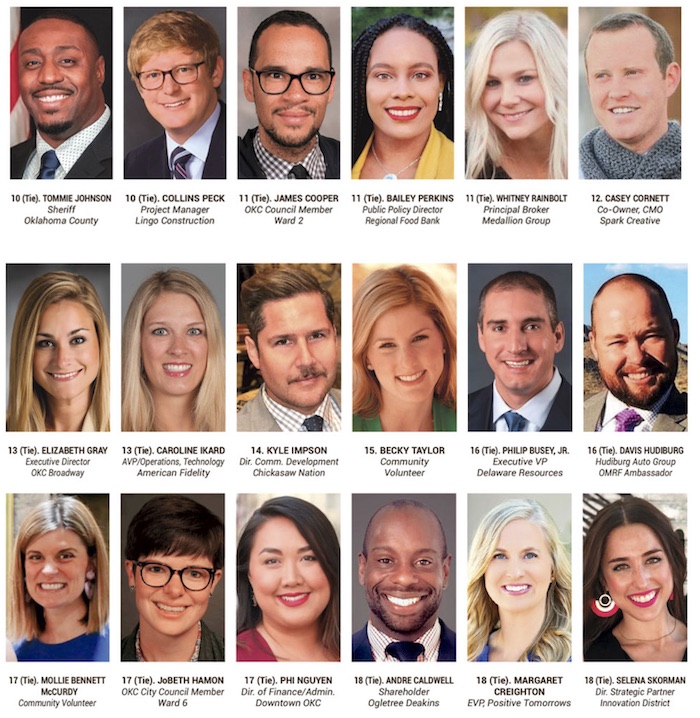 I think the combined net-worth of the parents of all the people in that collection of mugshots is $1-billion, and like most things involving wealth, two or three families own 99% of it.
Also, how is Casey Cornett ranked number 12? Does losing at poker and changing four diapers at a time make you powerful now? Hell, he isn't even the most powerful Cornett brother! (He's second, right after Tristan). That being said, he still has fine fashion tastes when it comes to scarves: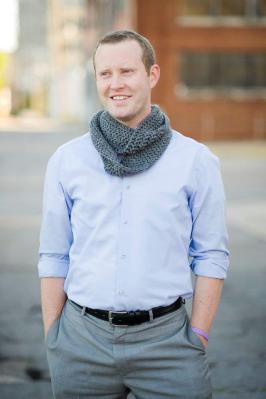 The biggest controversy in the rankings has to do with who came in the number 9 spot. Check out this madness:

First of all, it's nice to see a rabid 43-year-old insurrectionist and Q-Anon supporter like T.W. Shannon make the list. He can use this as resume material when he runs for public office again.
Also, no offense to Lindsay Laird – she's smart, good-looking and works for a really rich person – but Abigail Ogle is the most powerful Oklahoman of all time!!! One strike of her war hammer carries more power than all May Oklahoma tornadoes combined! She even has a male heir to her kingdom! Who can top that? The only thing that can stop her from being the Most Powerful Oklahoman in History is a bitter sibling or cousin with infinity stones.
Let's look at the Top 5: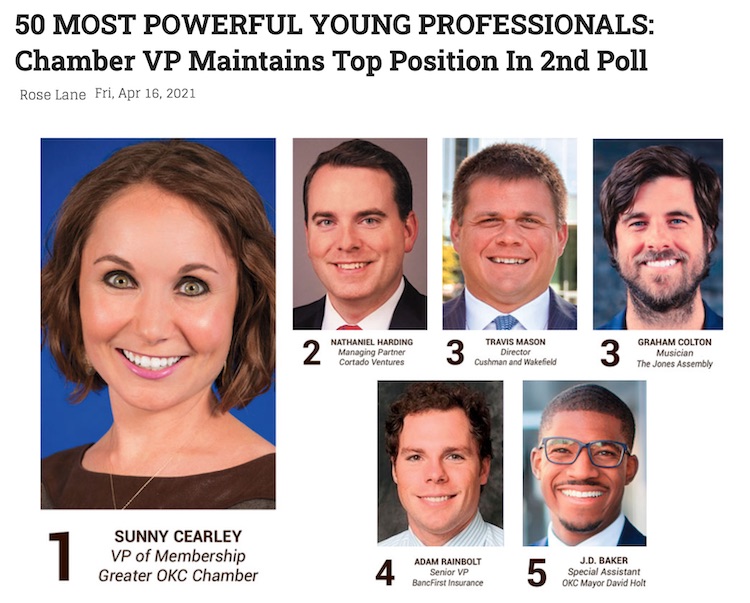 Oh, give me a fucking break.
No disrespect to the people that got the most Fridayland readers to vote for them in this thing, but these people couldn't hold a teleprompter to Abigail Ogle.
Take Sunny Cearley. Whether it's an OKC Chamber Membership or Journal Record "Book of Lists" ad, she's definitely good at selling B.S., but can she conjure up an army of living dead Ogles by simply stroking her sword upon the Heavner Runestone? I don't think so.
And really? Graham Colton??? Throwing TD passes to Wes Welker in high school while playing an acoustic guitar is cool and everything, but does it make you powerful? If you ask me, people who either A) have been on The Lost Ogle Show or B) turned down a Hinder orgy because it was too wild, shouldn't be in the Top 5 Most Powerful Oklahomans list.
The only person in the Top 5 who would have a chance against Abigail Ogle in a one-on-one battle is Travis Mason. We actually made fun of him back in 2013 when he was on the block of a singles auction. Here's what we wrote at the time: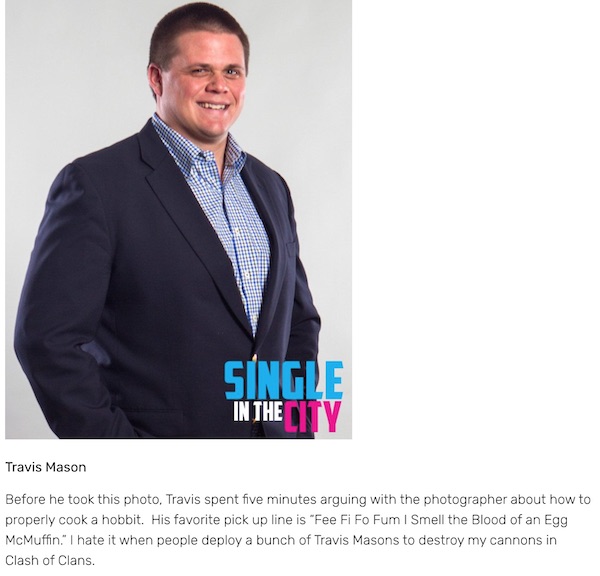 I vote that Travis and Abigail settle the score in a Mortal Combat style pay-per-view battle. It would be a three-round match. The first one would take place at the KOCO Studios, the second would be on the roof of Iguana Grill or some other gentrified building, and the third (if necessary) would be at a neutral site like Star Wash. Who wouldn't watch... or put money on Abigail?
Anyway, I've probably wasted way too much time this morning writing about these powerful "young" professionals, and in the process, ruined my chances of getting a good job after this site goes out of business. Instead, I should probably get to work on TLO's list of "50 Weakest Middle-Aged OKC Professionals." Oddly enough, I think half the people on this list would qualify for that one, too.
Stay in touch
Sign up for our free newsletter