Food
TLO Restaurant Review: Super Tortas 'El Chavo'
9:05 AM EDT on March 23, 2021
As I bask in my soledad ganada, I've been inviting various flames of my inflamed past out for various meals, mostly as a way of finding out where the relationship went wrong. The sad thing is that I have such a great time hanging out with them that I forget about finding out the hows and whys and, instead, happily learn how they're doing in their life since. That seems mature, right?
Recently, Kathy, an ex-girlfriend from a couple of mildly infamous years ago, and I made an easy-going drive across Oklahoma City to Super Tortas 'El Chavo', 721 SW 29th, a Mexican sandwich shop that I had selfishly tried to keep to myself for far too long, only recently deciding to share it with not only her, but the rest of the unknowing city on the other side of Reno Avenue.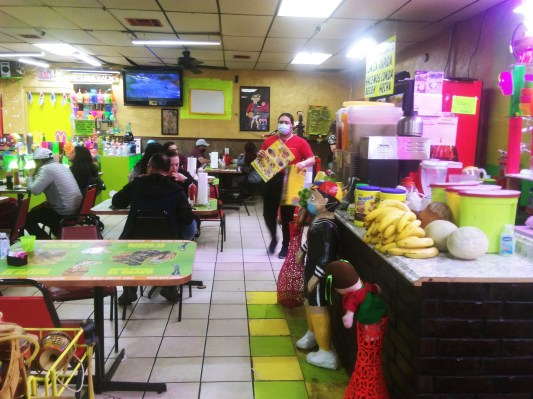 Large menu in hand, running through their long list of celebrity tortas featuring names like William Levy, Ninel Conde and, of course, El Chavo, I went after a cantante I was listening to that very morning, Juan Gabriel with, of course, the La Juan Gabriel Torta ($10.50), firmly packed onto El Chavo's very own seeded bread that makes up half of the torta's espectacular taste.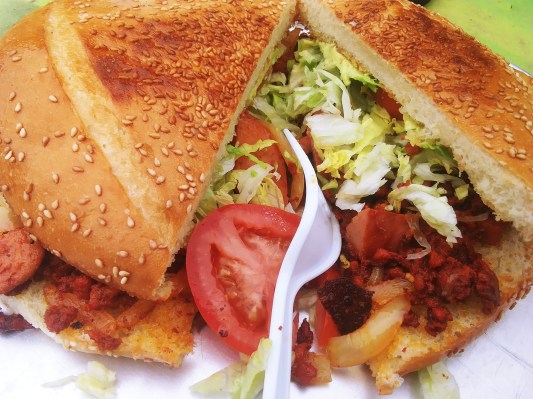 The other part of this sándwich famoso was made up of chorizo, salchicha para asar, cebolla asada, queso fresco and jalapenos, none of which was held back in moderation. As each cut-up slice of the Mexican meat seared my trach-marked throat—and that bread, that perfect bread!—a part of me almost made the grand decision and oblivious commitment to come here once a week and try every torta on the menu.
Meanwhile. a live bird near the restrooms squawked everytime someone walked by, drawing me away from such spice-induced delusions.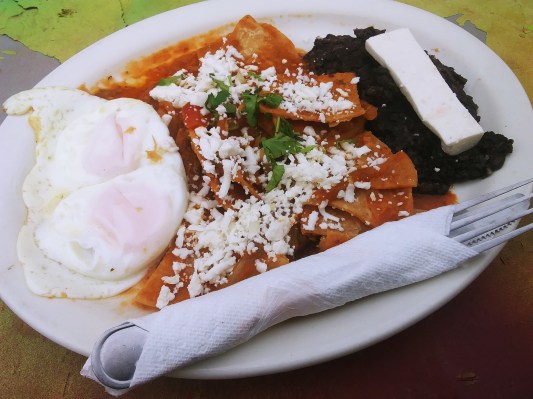 As I was pushing half of the dreamlike torta away, my ex was thankfully enjoying the Chilaquiles Mocaljeteados ($11.50), a typical desayuno meal that, at this time, was being enjoyed for lunch. Like most chilaquiles, it more than used a base of corn chips covered in crumbly cheese, tomatoes and onions, with an egg gently placed on top, a helping of beans covered with another large chunk of hard queso off to the side.
As I had a taste, it took me back to the wanton chilaquiles of my long-gone youth; the well-timed burn started to creep up my throat like the demons my abuela used to warn me about, a flame that carried on to the roof of my precious mouth. I'm not sure if food can grant superpowers but, like the orphan Chavo himself, a boy can wish, right? Right?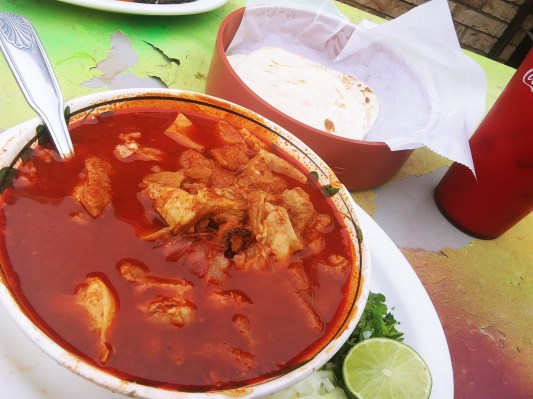 It's kind of funny, because I never thought that something like chilaquiles could ever need the bálsamo curative of Rico Menudo ($10.50), but as I lifted that healing spoon of plump tripe and rich sauce, fat hominy and spicy dreams to my waiting lips, the painful world seemed to disappear, leaving me and my bowl, my ex and the life we once had together and the friendship we have now, there at the table.
She told me about her life and, over the time apart, has beautifully grown far less notorious. It was good to catch up with her and her life, sitting outside on the decrépito benches, catching up the way old friends do. And the fact that we were truly friends now, honestly, made the food all that much better. Cómpralo ya!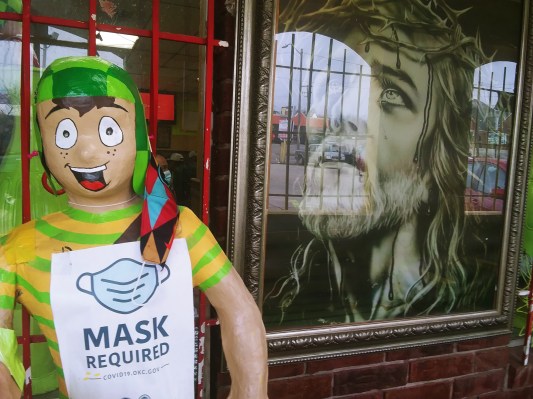 _
Follow Louis on Twitter at @LouisFowler and Instagram at @louisfowler78.
Stay in touch
Sign up for our free newsletter