Food
Caffeine Quest: The Lesser Known Coffee Houses of OKC and Beyond (Part IV)
8:13 AM EST on February 4, 2021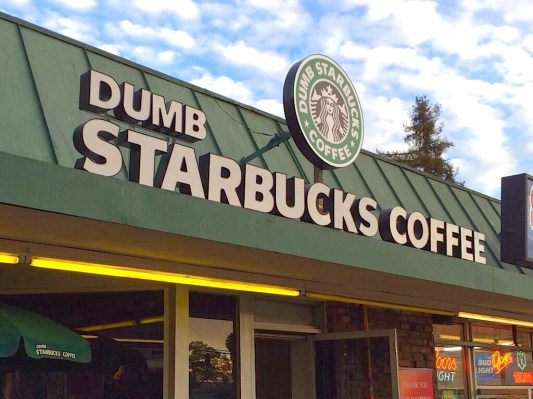 When we last left our caffeinated heroes…
It's been a warmish winter. As my former neighbor Amy and I came together once again to resurrect this line of heated posts, jackets were left at home and sleeves were rolled up. Too bad that the original three Oklahoma City coffee shops that we planned to visit were closed, so quickly I had to come up with three different ones.
But, in Oklahoma City—a place that likes its caffeinated drinks—that's really not a problem.
As Amy and I cruised the streets to our next adventure in joe-related goodness, we talked about our recent lives, our exercise routines and, best of all, our seemingly equivalent love of Mexican food. The conversation is always what makes these trips worth it, as I learned on this trip. Off we went, once again…
_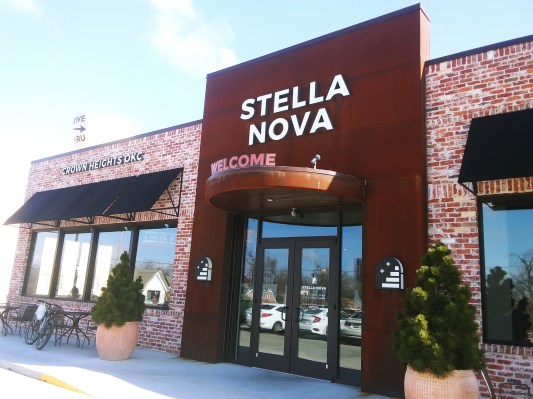 Stella Nova (4716 N. Western)
I noticed a "For Sale" sign out in front of Vintage Coffee, the first coffee shop ever written about in this series, located across the street from today's first choice, Stella Nova. While that's never something you want to see, still, as we went into the newly-built hipster monolith Nova, down on Western, the smell of coffee-related products burned into my nostrils, teasing me with their brewed liquids and settling any irrational fears. That's the coffee biz, I guess.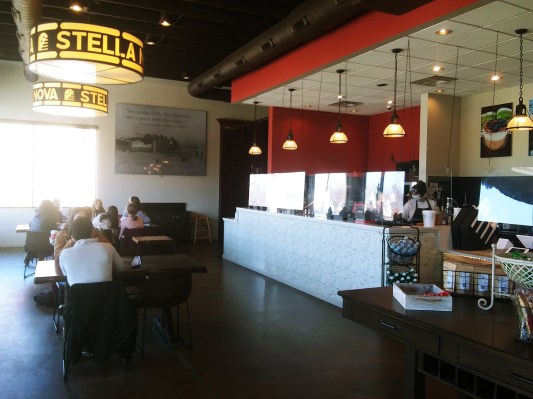 Inside was just as formidable, as many young people sat gabbing with each other while others sat at the lonely bar that lined the walls, sipping on their goods. Needing a quick shot—as well as something I've never had before—I ordered a Nitro Cold Brew ($4.25) as well as that faddish food from years ago, the Cronut ($2.25); Amy had the Chai Latte ($3.50) with Coconut Milk and a vegetable-forward Danish ($3.00).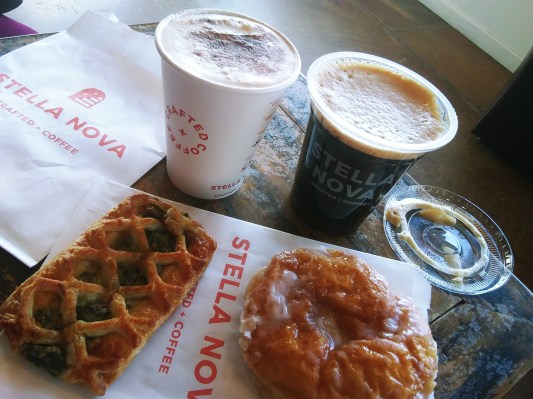 As I drank the Nitro Cold Brew, I admit I had to strongly wince as the bitter liquid was gently swallowed; thankfully, the serving was barely one-third of the cup, so there wasn't that much to take down. After each drink, the Cronut gratefully helped to wash it down. Meanwhile, Amy's Chai Latte was such as liquidic miracle that part of me wish I had ordered it instead.
_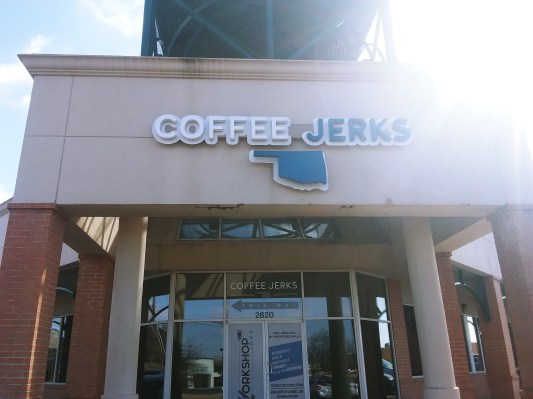 Coffee Jerks (2820 NW 122nd St., Ste. A)
With a name that is, I'm sure, a play on the old term "Soda Jerk," Coffee Jerks is very much the neighborhood coffee-shop, located in the once-barren space on NW 122nd where I once toiled for the long-forgotten Video Update movie rental site; instead of movie posters for the latest releases, now there was a wall of Astro-turf.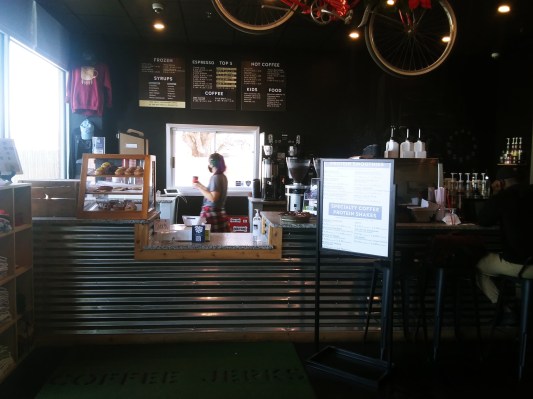 With no flicks to take home there, having learned my lesson, I stared at the posterboard signage in front, eventually deciding on a far-less powerful Coffee Jerks Mocha ($3.85) while Amy took part in a diversion from our usual tactics, going for a child's Mango Fruit Smoothie ($2.20) instead. I'm willing to bet that she lives far longer than me.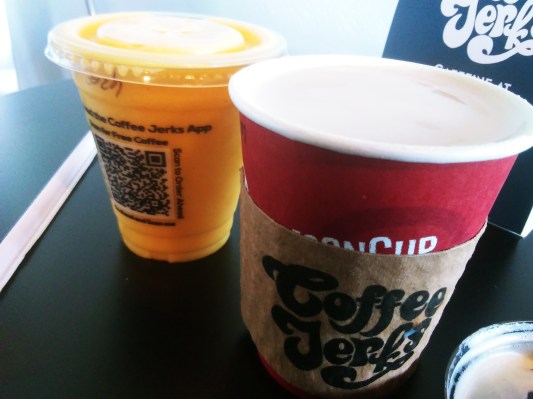 Much like the gang at Stella Nova, the place was similarly packed with what seemed like, to me, many of the same people. Praying I'm not suffering from face-blindness next, I sipped on my Mocha, every chocolate-like drip coating my stomach in a rich tenderness that, honestly, I needed. As she sipped her Smoothie, Amy felt the same way, totally prepared for the caffeine-overload we were already experiencing.
_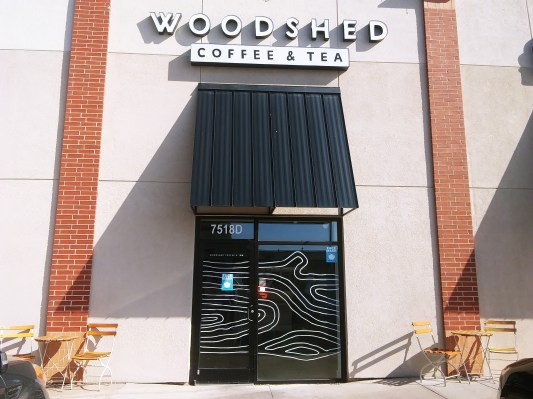 Woodshed Coffee and Tea (7518 N. May Ave.)
Originally, we had planned on attacking Higher Grounds Coffee Shoppe but, as we went in, were promptly sent back out as, apparently, they decided to have a staff event. We decided to stop at the next java-hut we drove by, somehow ending up at Woodshed Coffee and Tea, located next to Blue Seven, an old Damaged Magazine advertiser from back in the day.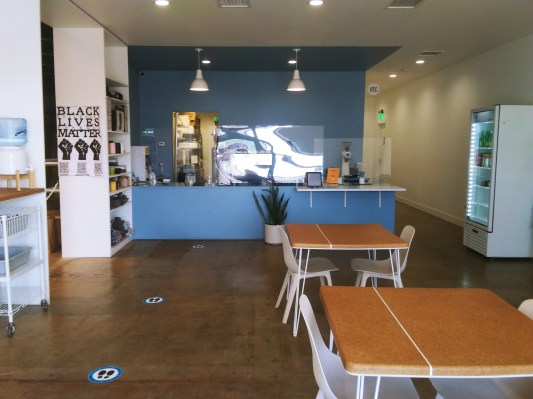 Immediately sparse, Woodshed almost seemed like they're still moving in, especially with the open door into the closed-down store in the next room. Luckily, they were heartily open, the lone woman behind the counter happy enough to serve us, me with the Macchiato ($3.00) and Amy craving a Ruby Hibiscus Iced Tea ($4.50).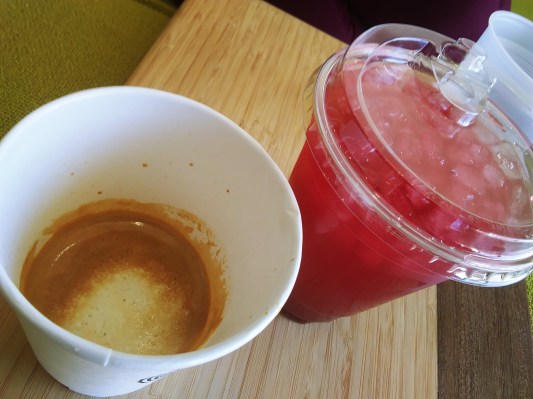 Consistently empty the whole time we were there, as we lounged about on the couch in the front, Amy gleefully enjoyed her Ruby Hibiscus Iced Tea, as well she should. I took a welcoming glug of the Macchiato, not really knowing it's possibly a sweeter cousin to my earlier Nitro Cold Brew. The strong flavor mixed with the frothy creaminess, providing a nice (but tiny) end to the day's travails.
 To be continued…
_
 Follow Louis on Twitter at @LouisFowler and Instagram at @louisfowler78.
Support TLO (and, by proxy, Louis Fowler) by becoming an Ogle Mole…sign up here today!
Stay in touch
Sign up for our free newsletter