Politics
Norman City Council Candidate is also an erotic "alternative" model…
10:33 AM EST on February 3, 2021
Over the past couple of weeks, we've been covering the semi-boring controversy regarding Norman City Council candidate Kelly Lynn, and whether or not he should have acknowledged on a campaign form that he once pled guilty to drug charges that were later expunged from his record.
As a result, it's probably time we spice up our Norman City Council election coverage.
Meet Monica Marsh. She's the owner of Ultimate Realm of Serenity Day spa, and one of five three people running for Norman City Council Ward 7. She's been a vocal complainer about public health measures to stop the spread of COVID-19, and her campaign is being backed by the cool, divisive folks from Unite Norman.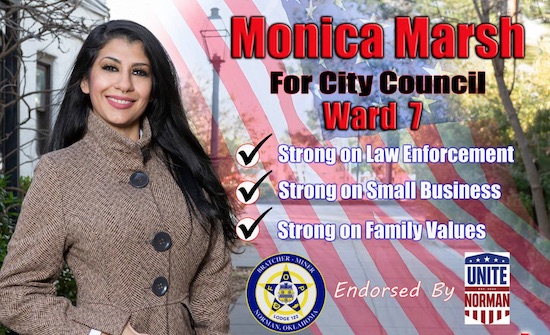 That's nice. It's about time we had an Oklahoma politician who's running on a pro-law enforcement, pro-small business and pro-family values platform – especially one who's shared a bunch of erotic, lingerie and "implied nude" photos online for the whole family to enjoy!
Wait? What?!
We've learned via the Ogle Mole Network that Monica Marsh has modeled in the past under the pseudonym Bella Coquette Vixen. Working as a tatted-up "Alternative Model," she has an impressive array of Patricia's-approved photographs hanging around on the Internet.
Here's a sampling of some of the tamer ones. I'm not sure if NSFW is still a thing, but if so, they may be considered NSFW: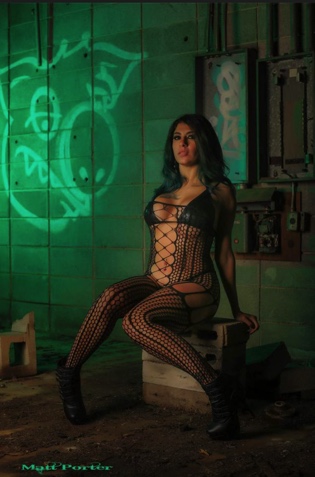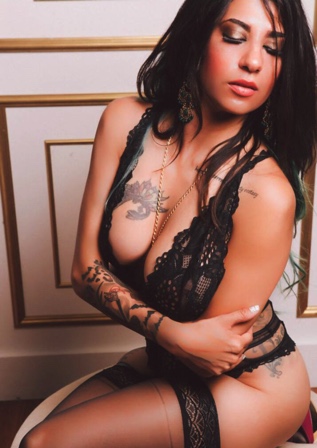 Once again, these are the tamer, PG-13 photos. Here are some more: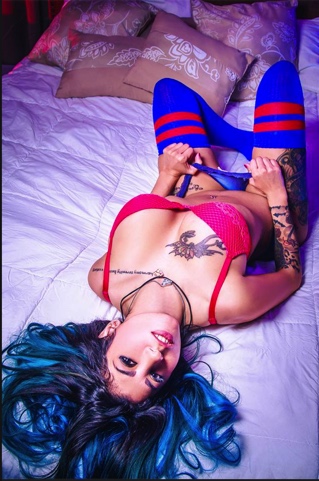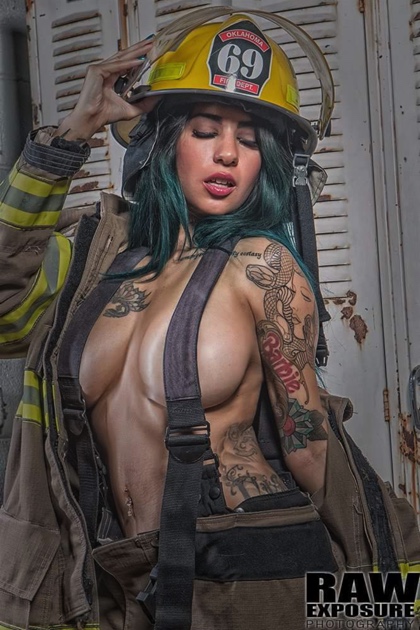 Geeze, no wonder the Norman brain trust of Bob Stoops, Barry Switzer and Toby Keith have all endorsed Bella... errr... Monica! I'm sure they thought long and hard about that one!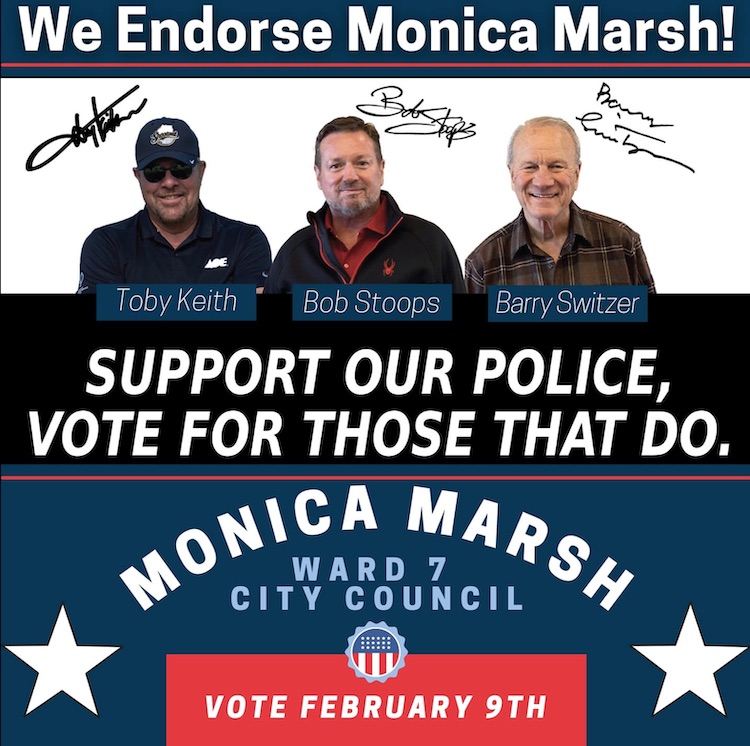 For what it's worth, Toby, Bob and Barry didn't meet or consult with any other candidates before giving their endorsement. I guess we know why!
Here are more pics: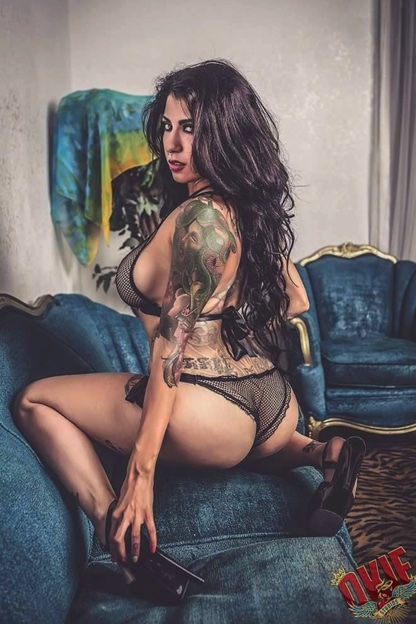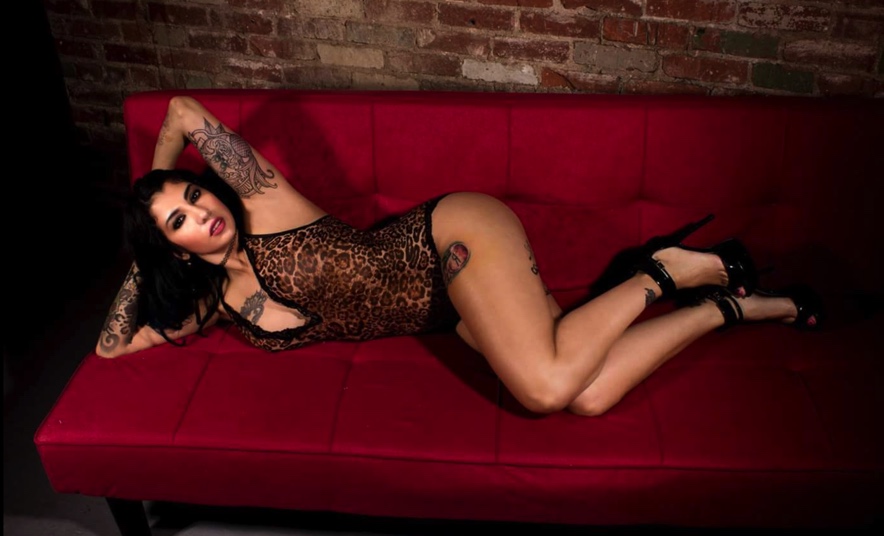 Hey, I think that photo was taken on the couch in our Bricktown Podcast Studio. Neat!!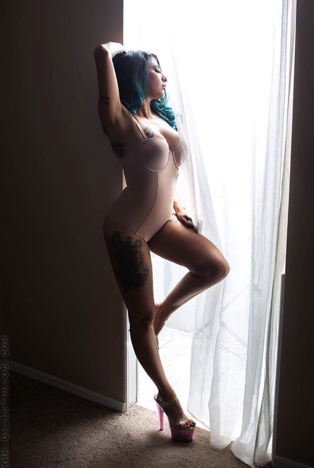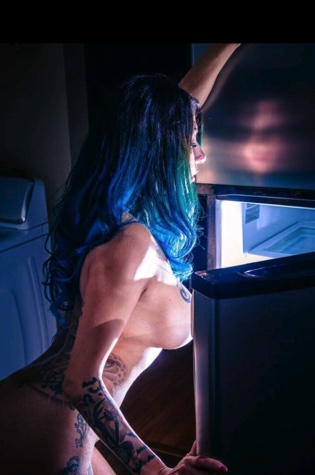 Question - What do curvaceous, tattooed women with blue hair who have apparently tossed all their clothes and undergarments in the washing machine grab out of the fridge when they're home alone late a night and have a case of the munchies? I'm going to go out on a limb and guess it's Kraft American cheese slices! Yummy!
Anyway, I just want to clarify that I'm not judging or shaming Monica here. In fact, I'm all for diversity in politics, and think we can all admit that the alternative semi-nude model field has been underrepresented in our government for way too long. In fact, maybe this will inspire other alternative, swimsuit, BDSM and "adult" models run for public office! Who wants to hit up Jesse Jane to run for mayor of Moore?
And if this does for some reason bother you, lighten up. There are plenty of other reasons not to vote for Monica, starting with the fact that she's being backed by Unite Norman brick slinging wacko Sassan Moghadam. In a weird Facebook diatribe aimed at incumbent and all-around good dude Stephen Tyler Holman, he suggested that Monica – a military veteran – may fire back at him with deadly accuracy: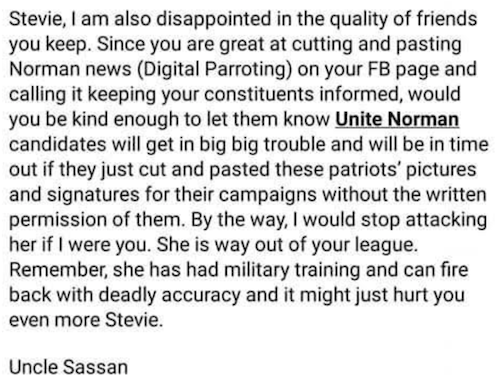 Anyway, there are lots of other revealing pics on Monica's "Bella Coquette Vixen" Facebook modeling page. You can also check out her city council campaign page here. I wonder which one will get the most clicks?
Also, if you know of any other candidates running for public office with publically-available risque photos on the Internet, hit us up on the tip line. Stay with The Lost Ogle. We'll keep you advised.
=
Support the only local media outlet in town that's ballsy and perverted enough to report this stuff by becoming a TLO Member today. We'll even toss in a free koozie!
Stay in touch
Sign up for our free newsletter