Everything Else
DC-based Museum of the Bible blessed with OKC CARES funding!
12:43 PM EDT on September 8, 2020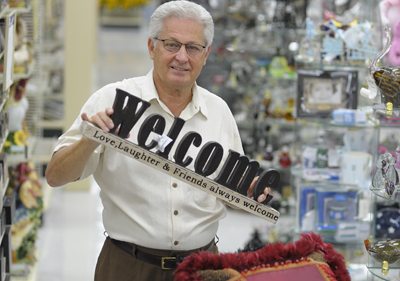 It's not news that many Oklahoma businesses find themselves struggling during the COVID-19 pandemic.
After our esteemed governor spoke out against a second round of stimulus funds and the Oklahoma County Commissioners voted to send $36 million of CARES Act funds to the county jail, I wish we could see a local business actually receive desperately-needed financial assistance from our government.
But much like Brendan Fraser in the 2000 film Bedazzled in which he trades his soul to the devil for 7 wishes that all seem to backfire, you have to be careful what you wish for…
Via KFOR…
The Museum of the Bible in Washington, D.C. was approved for Oklahoma City CARES Act funding because they have a headquarters office on the Hobby Lobby campus in southwest Oklahoma City...

The Museum of the Bible was accepted in the second round, receiving $100,000 of the city's limited CARES Act funding. According to the city's spokesperson, there were about 600 applying businesses and about 250 were approved.
We know museums and similar venues have been hit hard by the pandemic, so it makes sense that one – even if it's backed by greedy proselytizing billionaires – would apply for funding. What doesn't make a lot of sense if why a museum in D.C. located approximately 1,315 miles gets money reserved for Oklahoma City organizations. Here's the explanation:
The city's spokesperson said 79 of those museum employees are based here out of over 250 total employees with the museum. Those 79 employees were one reason the museum was eligible for the funding.

"Their application is compliant with the guidelines," the spokesperson said.
Yeah right. I know fake biblical artifacts don't buy themselves – somebody has to do it – but are we really supposed to believe that 79 employees work and live here in Oklahoma City? That's as believable as the Museum's Dead Sea Scrolls exhibit!
Here's more:
Earlier this year, a spokesperson for the museum talked to Forbes Magazine about the $2 million to $5 million in Paycheck Protection Program money they received from the federal government. They said it was used to pay its employees from the issues dealt with over spring when the museum had to shut down for several months due to the pandemic…
The unfavorable environment continues to hurt attendance at the museum. Since reopening, the crowds haven't returned and at the end of July the museum announced it was furloughing 21 percent of its workforce. We have no word on whether any of those furloughed workers lived in Oklahoma.
David Green, the owner of Hobby Lobby, funded the Museum of the Bible for $500 million. Forbes lists him as one of the richest people in the world. He has an estimated net worth of $7.6 billion.
It's not surprising that the billionaire's company laid off a fifth of their workers despite receiving millions in government assistance. A few days after offering their employees a COVID-19 relief benefits package that consisted of thoughts and prayers back in March, Hobby Lobby began laying off workers. In the movie Bedazzled, the devil incarnates as a woman in a red dress. In Oklahoma, the devil seems to incarnate as a white dude in a polo.
-
Hayley sold her soul for Alice Cooper tickets in 2012. Follow her on twitter @squirrellygeek
In my spare time, I officiate secular weddings, read about dead people, and search for the American Dream.
Stay in touch
Sign up for our free newsletter