Food
A Weekend of Oklahoma State Fair Eats and Treats (in the Parking Lot)
10:30 AM EDT on August 24, 2020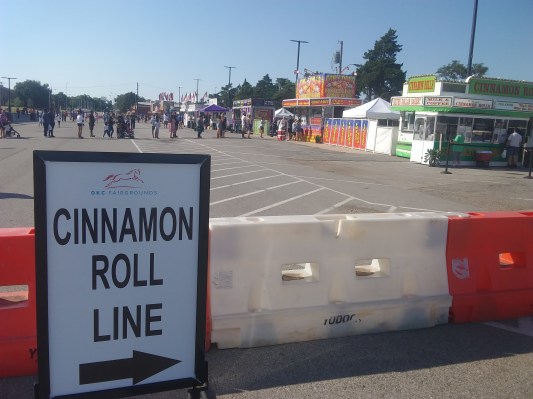 Let's be overindulgently honest for a moment: no one really goes to the Great State Fair of Oklahoma for the dumb games or the lame rides or even the z-list concerts. The hefty truth is most people go just to see what unhealthy junk they can stuff into their moribund mouths with little to no shame, at least for a few meat-sweaty days.
It's a deep-fried Okie desire that the good people behind the State Fair wanted (needed?) to desperately exploit; recognizing this rampaging hunger, they decided that this past weekend the concession standoliers would showcase a parking lot full of their prime-time food-stuffers, featuring everything from turkey legs to chickens-on-a-stick.
I showed up around 5 p.m. that Thursday evening and already the lines were long and the plates were full. As the sun started to set, I was kind of amazed by how many people were there to support their local cow-broilers and hog-splitters, the first day of an event that would last until Sunday in the sullen lot facing the Bennett Event Center in State Fair Park.
Of course, as you walked in the first concession was the Silver Dollar Bakery and their cinnamon rolls that featured a queue stretching about half a mile of so down the asphalt strip. I didn't need a confection that bad, nor a perennial turnkey leg from Smokin' Pistols with their equally long line. And don't get me started on the Indian Taco.
As a matter of fact, I didn't feel like waiting that long in any line that evening, so instead I focused primarily on what are typically the dark horse—at least judging from today's showing—fair-based eats, usually with only four or five hungry souls waiting in front of me.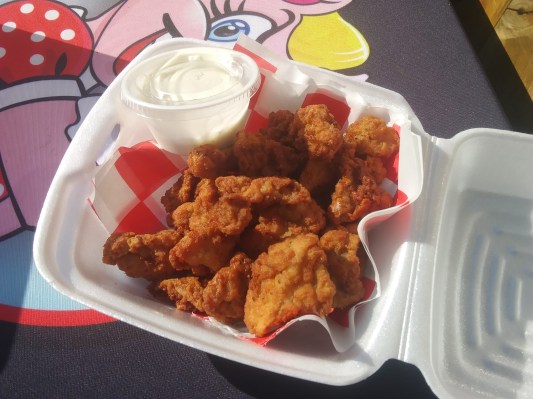 I started off with the Calf Fries ($6.00) from Gilty Pleasure, featuring the mascot of a buxom pig. A favorite Oklahoma snack, little did I know I would be in a parking lot dipping bull testicles in ranch dressing that Thursday, but each golden-fried chewy gonad mixed and mingled in a spicy blend of seasonings was a reproductive treat.
Picking the appetizer's remnants out of my sturdy teeth, I walked past the fresh lemonade and corn dogs to a concession stand I've often seen the police ironically standing around during most State Fairs, the Oklahoma Pork Council's OK Pork set-up. With no thick blue line keeping guard today, I decided I would try their Pork Chop Sandwich ($8.00).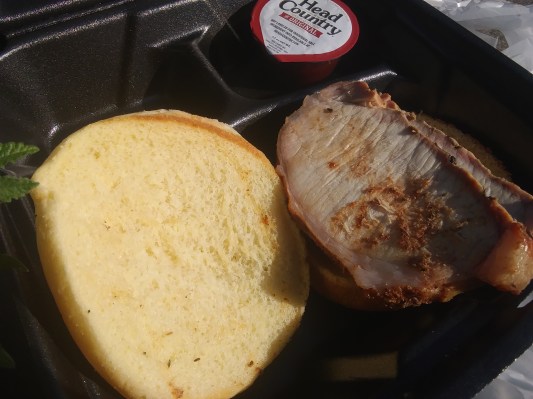 As a woman in front of me loudly complained that her pork burger was "too pink in the middle," I opened up my black Styrofoam container and found a bun with two thick pieces of sliced pork between them, a single-serving of Head Country barbeque sauce to taste. And thank God, because that was some dry pork that needed all the sauce they duly supplied and then some.
As I wrapped up the porcine leftovers for a possible late-night snack or early morning breakfast, I was craving a bit of dessert as I prepared to leave the fair park for possibly the rest of the viral year. Feeling like ice cream, I went to the one sweet shack with absolutely no one in line, Guiltless Concessions, a mostly inaccurate name, by the way.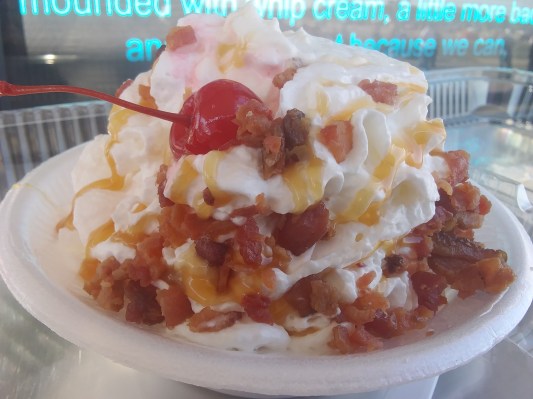 I put in a wholly shameful request for the absolute fat-bomb of flavor, the Bacon Explosion Deluxe Ice Cream Sundae ($8.00). I have never shared my pork delusions with my dairy obsessions for obvious reasons, but I must admit that this was an absolute trashy treasure, the saltiness of the bacon bits delightfully mincing about with the sweetness of the ice cream, providing a melty treat that quickly became my deadly favorite of this pseudo-fair.
Leftovers in hand, as I headed out of the parking lot, past the partitions that divided the crowd from the cars, a cop with his feet up in the golf cart asked me what was good. I almost said the pork chop sandwich like a spurious teen with a chip on my shoulder, but instead I just shrugged and kept walking into the calorically-driven night.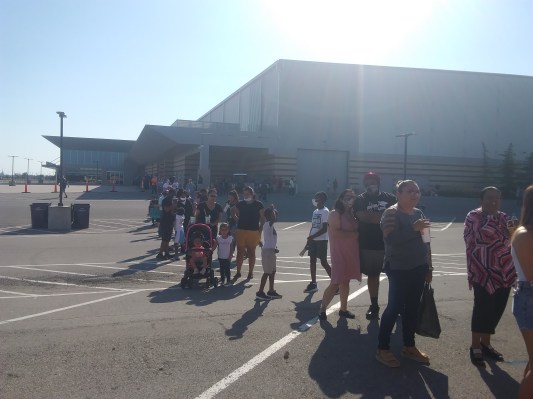 _
Follow Louis on Twitter at @LouisFowler and Instagram at @louisfowler78.
Stay in touch
Sign up for our free newsletter