Everything Else
Oklahoma Still Needs a Buc-ee's
6:15 AM EDT on August 19, 2020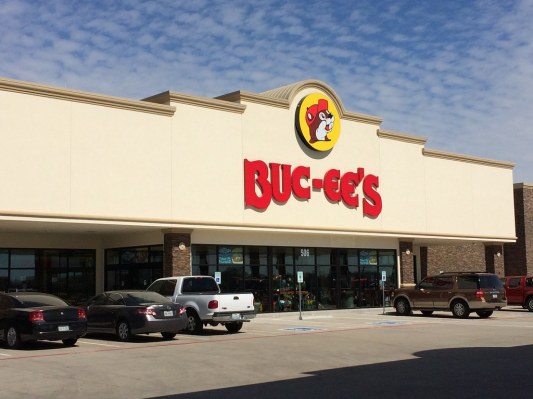 Over the past month or so, I've heard whispers via the Ogle Mole Network that Buc-ee's – the beloved interstate travel stop chain that dots all of Texas and some of the Gulf Coast – may be acquiring land for an Oklahoma location soon, perhaps near RiverWind along I-35, or along the new turnpike that connects I-40 and I-44 in Eastern Oklahoma County.
Yes, it's a rumor – and yes, I have no clue if it's true – but just like any good hard-hitting Internet journalist looking to irritate Steve Lackmeyer, I've heard enough chatter to toss it out there. Plus, even if it is bullshit, maybe desperate reports like this will make Buc-ee's feel sorry for us. I still think that's the only reason OKC got a Trader Joe's.
Anyway, the whole thing got me thinking about this ode to Buc-ee's that Brandon published last year. Here it is for your full enjoyment: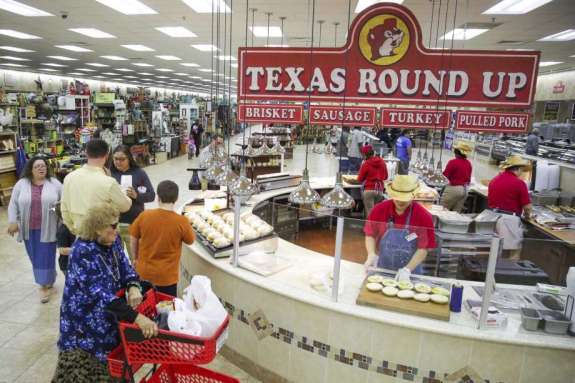 Walking into a Buc-ee's feels like pilfering through Mary Poppin's bag — there's everything you could want there. Biblical amounts of beef jerky? Got it. Western decor to make a Midwest mother proud? You bet. Enough snacks and trademark Beaver Nuggets to overfeed a small country? It's Texas-sized for a reason, pal.
In case you were curious, these are beaver nuggets: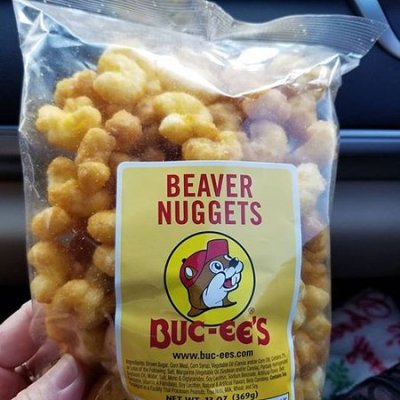 Remember cereal from your childhood? It's basically this.
One of the hallmarks of a gas station stop is the bathroom visit. This is where all disease and odd smells meet a rogue pubic hair on a toilet rim. Not to mention the puddle of pee you have to step over and ignore. This is where my admiration turned into obsession.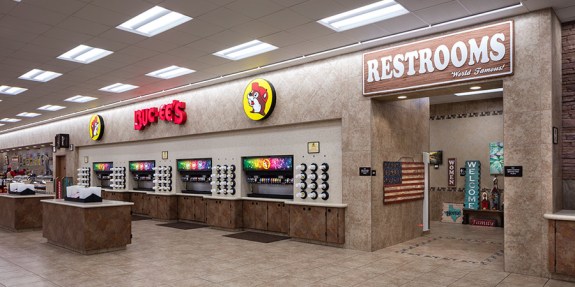 These gargantuan bathrooms are where restrooms meet luxury. A large variety of well-spaced urinals wait along each wall of the men's room, with enough sinks to wash sin away. The toilet stalls are fully enclosed with functioning locks. I'm not sure what the women's restroom was like, but I can only assume it was like a giant she-shed filled with potpourri and lit by moonlight.
There are other things to like about Buc-ee's. From what I've heard, employees' wages begin at $13-$15 an hour. It then jumps to $20 and up…plus 40+ hour work week, 401K, healthcare and three weeks of paid time off.
So, why doesn't Oklahoma have a Buc-ee's? What's wrong with venturing north of the Red River? It's just an arbitrary border, right?
According to a well-titled feature article in Texas Monthly, I guess it has to do with supply chain economics and not wanting to be the next Whataburger:
In the eighties, Whataburger embarked on an aggressive expansion strategy outside Texas. The company added menu items like popcorn shrimp salads and steak sandwiches that it hoped would diversify its appeal. Instead, the company failed to catch on in locations including Las Vegas and Memphis, where residents greeted the arrival of new Whataburgers with little enthusiasm. "We got spread too thin," one Whataburger executive told Texas Monthly in 2000. "People didn't know who we were. We didn't have that Texas heritage and Texas tradition to play off of."

Whataburger eventually righted itself, partially by retrenching, but the lesson remains. Sometimes a business can expand beyond its appeal. Sometimes the magic that makes people identify emotionally with a profit-seeking enterprise can evaporate. Maybe the good people of Alabama and Florida will thrill to Buc-ee's just as much as Texans do. Or maybe they'll look at the Disney World of convenience stores and just see an oversized convenience store.
To Arch Alpin III, the owner/ founder of Buc-ee's, I would just like to say that the Oklahoma City metro has proudly supported Whataburger all these years and would likely do the same for Buc-ee's—especially if it happened to be at a location just south of Norman. Once again, it's not like we have a QuikTrip to turn to. We welcome a Buc-ee's invasion in Oklahoma with open arms!
Stay in touch
Sign up for our free newsletter