Everything Else
10 Most Deserving Oklahoma PPP Recipients
5:52 AM EDT on July 9, 2020
Now that the outrage dust has settled after the release of all SBA PPP loan recipients over $150K, I thought it would be fun to be positive for a change, comb through the list of 6,000 or so Oklahoma loan recipients, and recognize 10 of the most deserving! When you scroll through, please remember this is a very serious list and is not dripping with any sarcasm.
-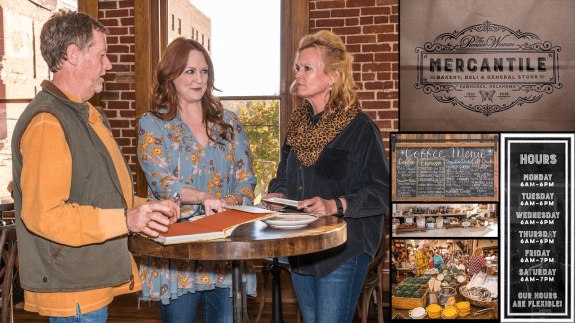 Pioneer Woman Mercantile
Oh my goodness! The Pioneer Woman's Pawhuska Mercantile got a couple of tablespoons of PPP money tossed into her cast iron skillet! The grand total fell between a yummy $1 - $2-million. That's a relief. I can't think of anybody who could use some public help more than Ree Drummond – the quaint, shy and humble housewife of the plains who owns a media and lifestyle-brand empire worth... what?... $25-mil??? $50-million? Higher??? Someday she may even have a higher net-worth than her husband! Or maybe not. I guess we'll have to check the oven in a few years to see. Either way, Ree's family has experience receiving and spending government money, so I'm sure they'll put these bailout grants to good use.
-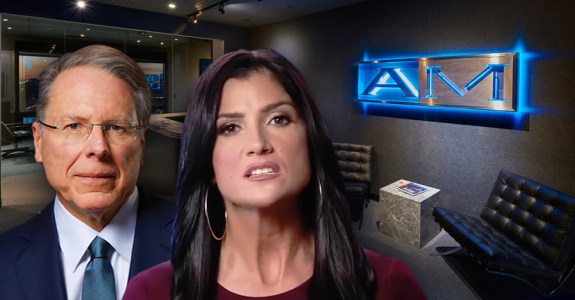 Ackerman McQueen
The Coronavorus hit the ad industry hard, especially for those unscrupulous companies that were already being sued by their biggest, evilest client after years of alleged over-billing and other shady business practices. As a result, I'm sure Ackerman could really use the $2 - $5-million in money they received to extend their fight with the NRA, or hire some temps to help prepare for the Chickasaw Nation agency review.
-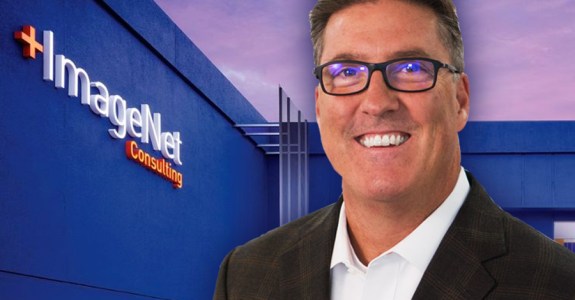 ImageNet Consulting
Hey, remember these nice guys? They laid off and furloughed a bunch of employees when the pandemic hit, and then tried to swindle the remaining employees out of their stimulus checks. Well, they were rewarded for those classy acts with $5 - $10 million in PPP loans that will hopefully be used to buy a well-deserved PR firm.
-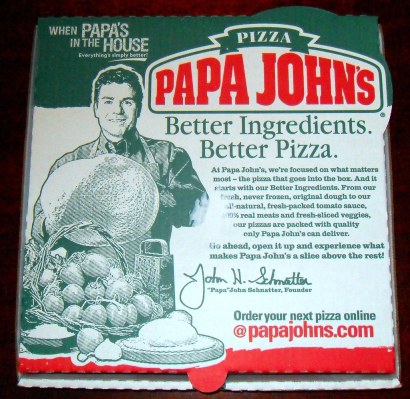 Ozark Pizza LLC
This is the holding company that owns 45 Papa John's franchises in Oklahoma, Arkansas, Missouri and Illinois. Although April and May of 2020 were record-setting months for the pizza maker as people decided to wait out the virus for a few months, they still scooped up $2 - $5-million in PPP funding, which I guess helps make up for all the revenue they lost when everyone realized Papa John himself wasn't exactly the freshest ingredient in town.
-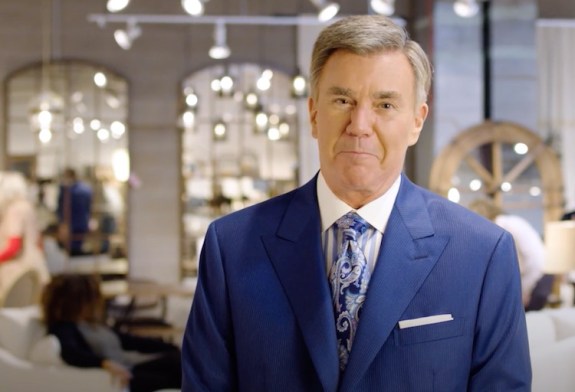 Bob Mills Furniture
Even though furniture stores were considered essential during our state's brief shutdown, 2016 Trump Campaign Co-Chair Bob Mills – the white working man's friend – was able to secure $2 - $5-million in government subsidies from his hot air balloon for his Oklahoma and West Texas mini-furniture empire. It makes sense. With furniture stores across the country selling out of many items due to government stimulus payments, the sales commissions for his shopper stalkers were a lot larger than normal.
-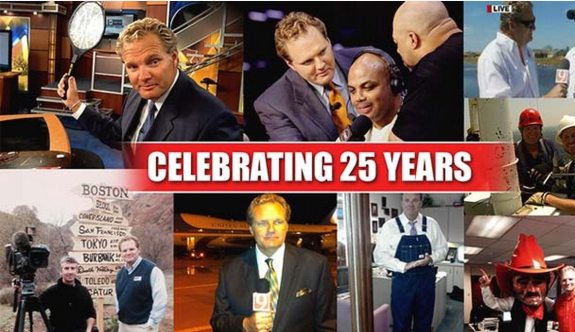 Griffin Communications
As you probably know, Griffin Communication is the family-owned media conglomerate that owns and operates News 9 in OKC, News on 6 in Tulsa, and Ogle family genome. Their flagship channel – News 9 – is basically the Edmond megachurch of the OKC local news scene. It's socially conservative, promotes traditional values, and has a cross-wall in the employee breakroom. In fact, I've heard a rumor that their next set design will be built with materials, decorations and art donated by Hobby Lobby!
Anyhoo, I'm glad News 9 got the $5 - $10-million in PPP funding. They'll continue to provide us with material, and at the very least, they can now give Storme Jones a raise and medallion for bravely running into clouds of tear gas during the vandalism portion of the late May duels between police and protestors.
-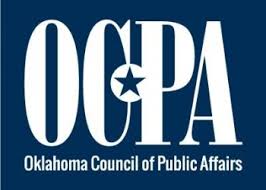 Oklahoma Council of Public Affairs
These guys are an ultra-conservative OKC-based dunce-tank that thinks any form of government assistance to anyone is a terrible waste of taxpayer money, unless of course, they're the ones receiving that government money. Then it's OK to take $150,000 - $300,000 from the government, especially when you can try to rationalize it by saying you're just playing by the rules that you happen to oppose. You know, kind of like how Bernie Sanders justified being a millionaire.
-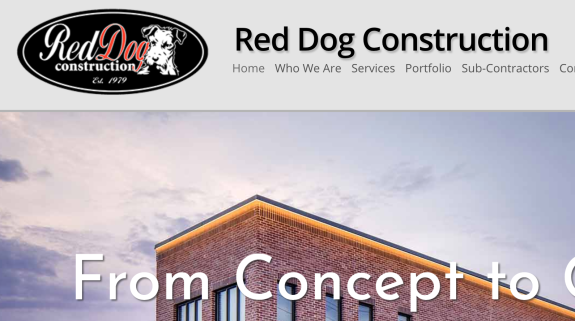 Red Dog Construction
I heard the requested their PPP funds in crisply folded dollar bills.
-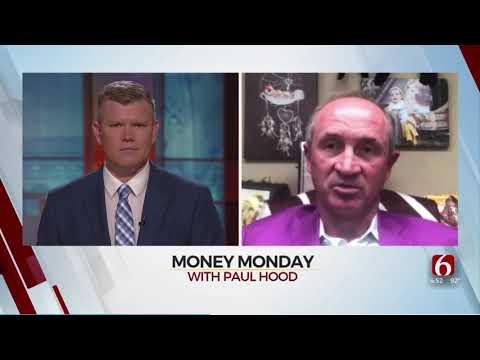 Hood CPA
This is a big accounting firm in Tulsa owned by an attention-seeking accountant named Paul Hood. In March, he offered a $25 reimbursement to any Tulsan who ate from a local restaurant during the COVID-19 pandemic.
Mayor G.T. Bynum ordered all restaurants, food courts, cafes and coffee shops to close their dining rooms, limiting them to curbside pickup, drive-thru or delivery only.

"When times get tough it's the tough service industry owner's that survive," said Paul Hood, founder of Hood CPAs. "We want to help business owners and create a positive ripple effect."...

The offer is only available to the first 2,020 Tulsa families who submit their receipt of $25 or more by emailing it to 2020@hoodcpas.com or dropping it off at a Hood CPA location with their name and mailing address.

There's a Hood CPA location in Bartlesville, Catoosa, Claremore and Tulsa.
Sure, that may feel more like an advertisement and excuse to get new client leads more than a sincere act of kindness and generosity, but it's still a nice gesture. Give the man some PPP money!
-
Life Church
According to the filters at Non Doc, I "lampooned" LifeChurch.TV earlier this week when I wrote about them scoring $5 - $10-million in government PPP Funding. It got a lot of attention on social media, because you know, controversy sells. It then resulted in the church going to their media pals to justify the government tithe.
Anyway, I'd like to formally apologize to Life Church, Pastor Craig Groeschel and it's executive leadership team for a massive error I made in the piece when I guesstimated Life Church earned $30 - $60-million dollars in tax-free revenue in 2019. Holy shit was I wrong! I know this because I checked their 2019 annual report:
Wow! $319,335,570 in assets. I think that's more than Chesapeake has in the bank. I knew LifeChurch was a profitable business... errr... church, but not that profitable! I need to get the paperwork completed for ChurchOfTheOgle.TV. Does anyone know where I can find some Viking helmets?
-
Enjoy sometimes informative, sarcastic, time-killing Internet content like this? Become a TLO member today and help keep us in business.
Stay in touch
Sign up for our free newsletter