Food
Pecan Rolled: Stuckey's Travel Center Now Open in Seminole
9:06 AM EDT on May 18, 2020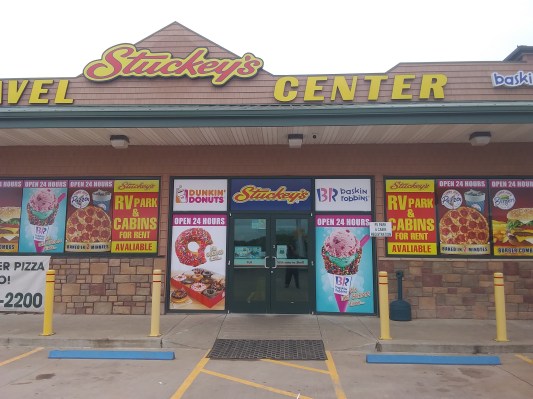 This weekend, I got out of Oklahoma City for the first time in a few months to help my ladyfriend move some antique furniture down from the ill-begotten town of Muskogee, where they don't smoke marijuana. While there, I stopped at the sensually-named Kum & Go convenience store to, well, come and go with a couple of much-needed drinks for the ride home.
I was planning on writing about the place, but didn't spend much time in there as a truckload of dirty white boys with handguns strapped to their hips came in and shot me with their evil eyes. I figured it probably wasn't best if I took out my camera to take incriminating pictures, so I paid and left, nothing more than a stain on this Kum & Go's memory.
That's all right though mama, because cruising down I-40, somewhere around Exit 200, I noticed there was a newish Stuckey's on the green landscape.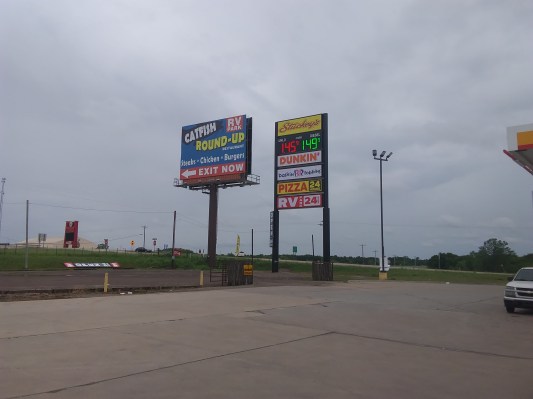 As I've written about in the past, I have had a longstanding love affair with the former truck stop/current travel center, extinct in Oklahoma for many years until I found one near Marietta sometime back. But this one close to Seminole, an absolute improvement, gave me hope for something of a truer comeback in the Sooner State.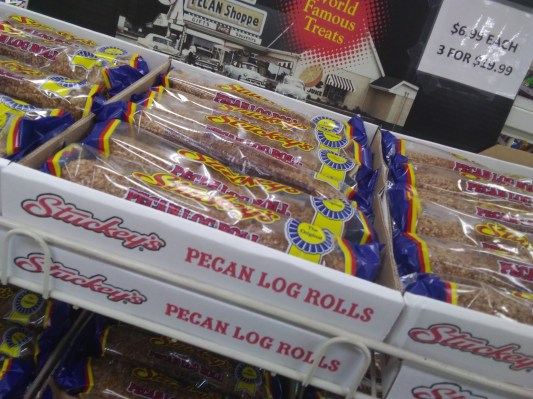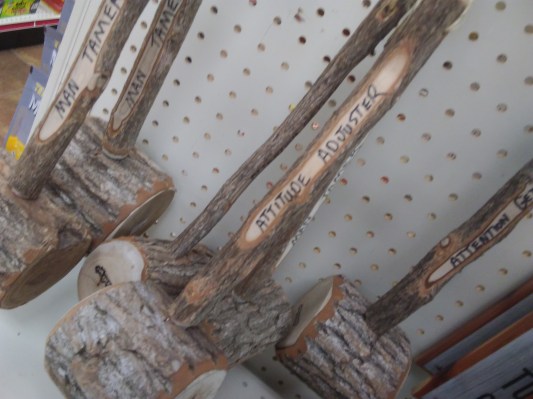 Far less "touristy" than the Marietta Stuckey's, there are the usual staples like Pecan Log Rolls available for an ungodly $6.99 and wooden mallets with the phrases "Attitude Adjuster" written on the handle. But what really intrigued me was the rack of Mexican-made clothes, things like bajas and ponchos, all at beautifully affordable prices. Stock up now!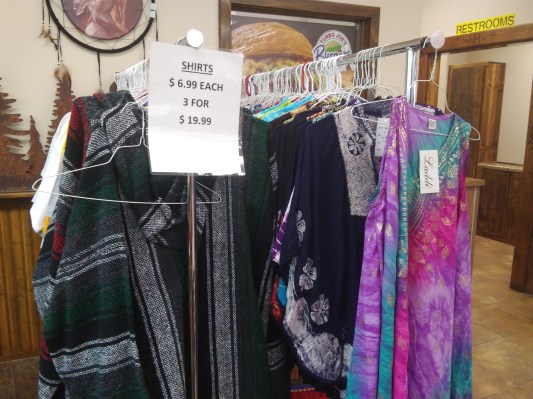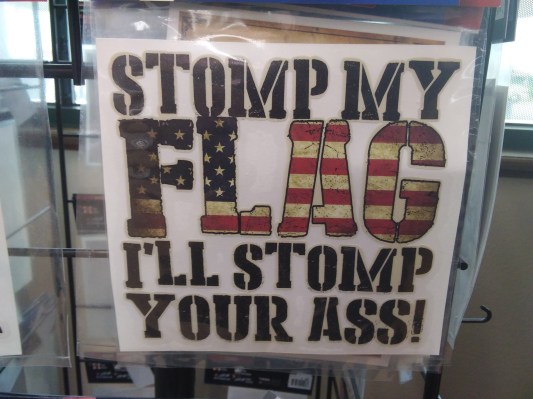 And despite the roundly pro-American bumper stickers that promised patriotic ass-kickings galore, as I walked by Turbo Joe's glass-case of fried foods, I decided on a beef tamale for the ride home. As the cashier was ringing that up, a tray full of large golden fried balls setting in the front caught my eye. I asked him what these were, thinking they were hush puppies, when he told me they were, in fact, boudin balls.
Yes, the Cajun favorite was surprisingly on the menu at this Stuckey's and, unsurprisingly, I had to try them.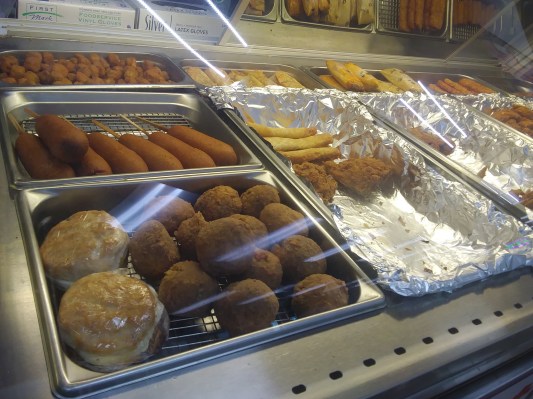 Even though there was no remoulade sauce to dip these hefty balls in, I couldn't complain because these golden globes were a tasty treat to travel with, a seasoned mixture of rice and pork, rolled, battered and deep fried into a ready to eat gas station snack that kept me fully satisfied on the way home, a true come and go.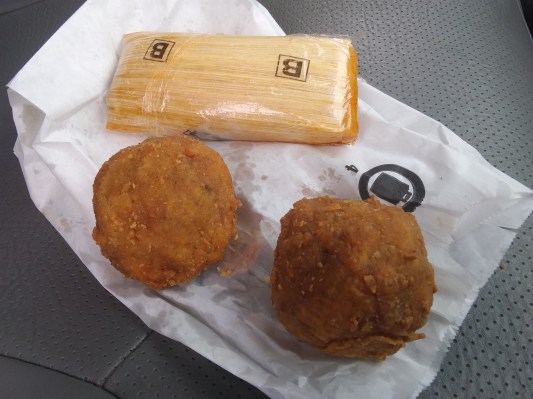 As the clerk handed me the receipt, he told me to be careful due to the ominous grand total: $6.66. I told him that I ain't worried about the Devil today because I had just spent the afternoon in Muskogee.
_
Follow Louis on Twitter at @LouisFowler and Instagram at @louisfowler78.
Stay in touch
Sign up for our free newsletter