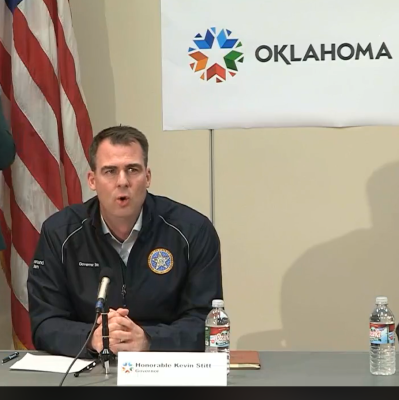 Throughout this outbreak, our esteemed governor has been encouraging average Oklahomans to take "personal responsibility" when it comes to staying home, only using "essential" services when needed, and following CDC guidelines, each of which he appears to have trouble doing himself (see here, here, and here). Thankfully, citizens of this great state appear to be better at taking Stitt's own advice than he is! Here are 7 ways average Oklahomans are taking the "personal responsibility" to flatten the curb of this pandemic!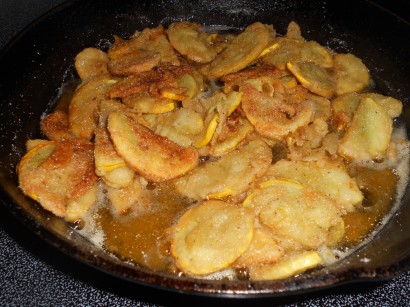 Churches are feeding Oklahomans
Shout out to the Ebenezer Baptist Church, who put together a fresh vegetable food giveaway for Oklahoma families in need! At the rate Oklahomans consume anything green, the $15,000 the church raised should be more than enough to fund the fresh vegetable consumption of the entire state for at least 6-12 months.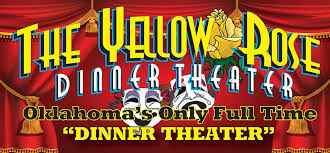 A local company is providing entertainment 
The Yellow Rose Dinner Theater in Moore is doing its part to keep loyal fans entertained throughout the COVID-19 outbreak by streaming live performances FOR FREE on it's Facebook feed every Friday night. One can only hope to hear a literal performance of "Don't Stand So Close to Me" by The Police or a parody version of the hit song by The Knack that goes, "My Corona."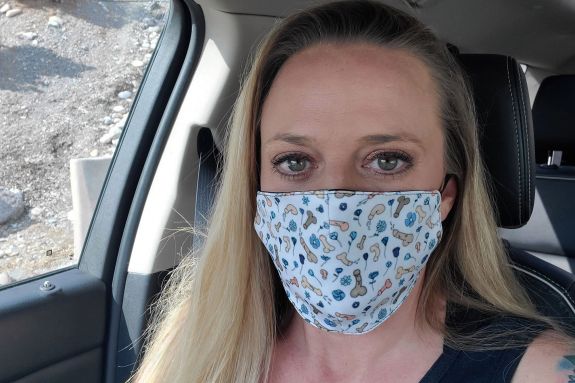 Okies are making PPE
With our state's government having such a hard time securing N95 masks and other life-saving PPE, a local organization called 405 Mask Makers has teamed up with the OKC Homeless Alliance to create cloth masks for Oklahoma's most vulnerable citizens. Somebody better let Stitt know these masks are available so he can score one. That way he doesn't have to hold another public press conference without following CDC guidelines to wear protection in public.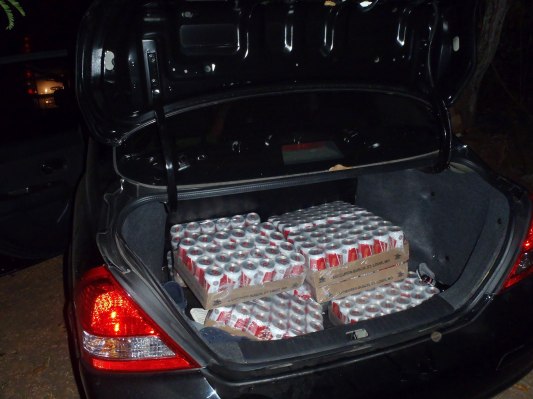 An "average Joe" extended alcohol delivery
Last week, Chairman Joe Forrest of the ABLE Commission announced that the allowance of curbside sales and home delivery of alcohol will be extended to at least May 17th. Now, I know that the Oklahoma ABLE Commission is a government entity, but I will consider Chairman Joe Forrest an honorary "Average Joe" on this list for the good work he's doing for this state.
Some are educating Oklahomans
Local program Calm Waters will soon be offering another free online workshop for mental health and other professionals to learn interventions for treating grief and loss related to the COVID-19 pandemic. Now I didn't attend the first webinar, but I have a feeling the training is not going to advise providers to tell grief-stricken people to be thankful grandma sacrificed her life so the economy wouldn't tank.
Engineers are donating skills and materials
Engineering professors at SWOSU in Weatherford have been busy over the last couple of weeks 3D-printing face shields for Western Oklahoma health facilities. I don't know why they are wasting their time giving those away in that part of the state. I mean, I am sure the relatively few cases diagnosed in Western Oklahoma is indicative of a low rate of the virus' transmission there and not at all because of a lack of testing facilities.
Businesses are giving away free disinfectant
A Mustang cleaning company called Home Maid Better recently held a free disinfectant drive, during which it gave away up to 32 ounces of hospital-grade solution to Oklahoma families. The company is also offering free and reduced cleaning services for first responders and medical professionals. But unless Oklahomans stop holding these stupid "back-to-work" rallies, the emergency personnel will be too busy at work treating an influx in COVID-19 patients to call and schedule a cleaning appointment, let alone be off the clock long enough to dirty their houses.
-
Hayley is taking "personal responsibility." Follow her on twitter @squirrellygeek
In my spare time, I officiate secular weddings, read about dead people, and search for the American Dream.
Stay in touch
Sign up for our free newsletter