Everything Else
Grease Pop Art: The Frybread Factory at Exhibit C
8:11 AM EST on February 24, 2020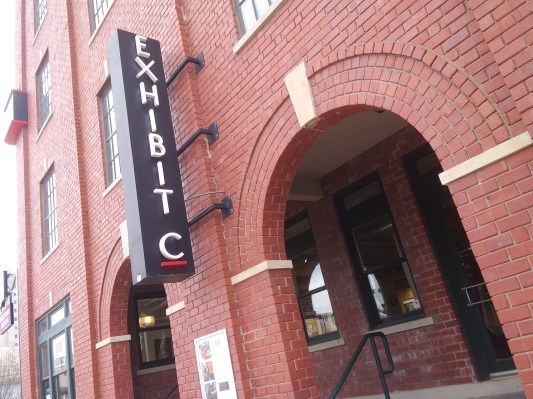 With the recent news of the government of Oklahoma, from the sell-out Governor to the sold-up tourism board, doing everything in their power to erase the history and culture of the Indigenous peoples of this land, I needed a wholly cathartic afternoon that celebrated my culture, through a lens I admired and understood: pop art.
A friend recently told me about Exhibit C Native Gallery, 1 East Sheridan, Suite 100, an art gallery that primarily focuses on Indigenous works from Indigenous creators; their recent exhibit, running until the end of the month, is called the Frybread Factory: NDN Pop Art, the name a stoic nod to Andy Warhol's New York art studio, the Factory.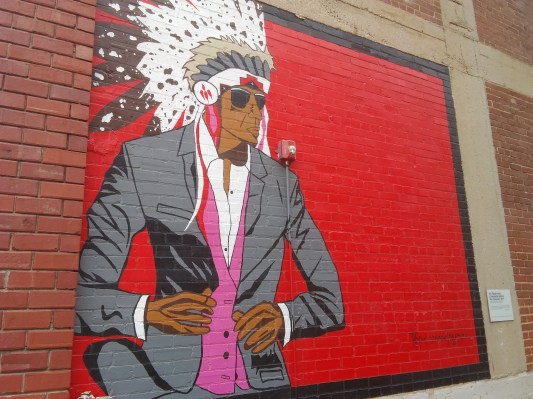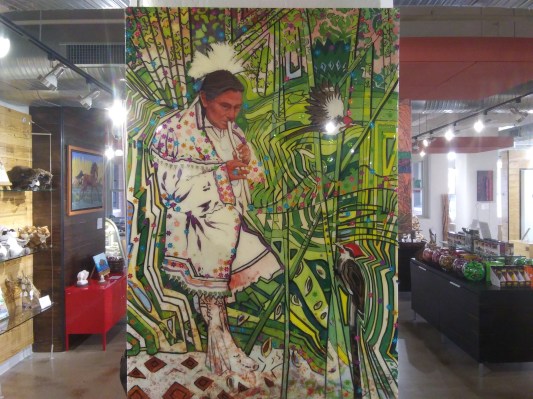 And while a truly Native variation of the Velvet Underground might not be playing an Exploding Plastic Indigenous set there anytime soon, it is a modern miracle of our steadfast perseverance that this art museum is in a popular part of Oklahoma City and open to the public, even if I was the only patron in there.
Situated on the edge of Bricktown, Exhibit C is still a relatively new venue, located next door to the Banjo Museum. Made possible by the Chickasaw Nation, with no admission fee, it's a liberating surprise to walk past a welcome tray of Bedré Fine Chocolates—I might have sampled an espresso square of this Native endeavor—and simply absorb the modern Indigenous culture that surrounded me.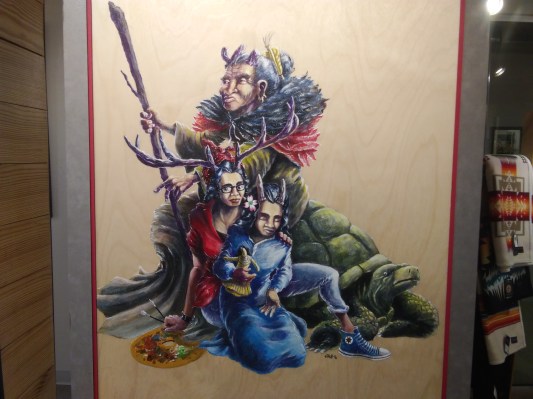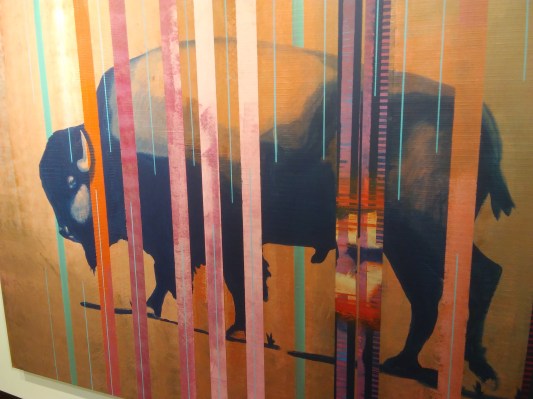 With all the sheen of an art gallery in the hipster part of town, work from some of my favorite creators like Keli Gonzales (Cherokee), Marcus Amerman (Choctaw), Summer Zah (Jicarilla Apache) and Jason Garcia (Pueblo) were given a well-deserved aura of featured importance, and it's always a divine pleasure to see my friend Steven Paul Judd (Kiowa-Choctaw) and his groundbreaking pieces on display.
Some people have complained, as they are typically wont to do, about the high prices this art oftentimes will command here, thinking that because it bears a Native label that it should probably go for two-for-ten at an area Big Lots; truth be told, if I had a few thousand dollars to furnish a home, you can bet your colonist ass that Judd's "Dystopian" would be going in my living room.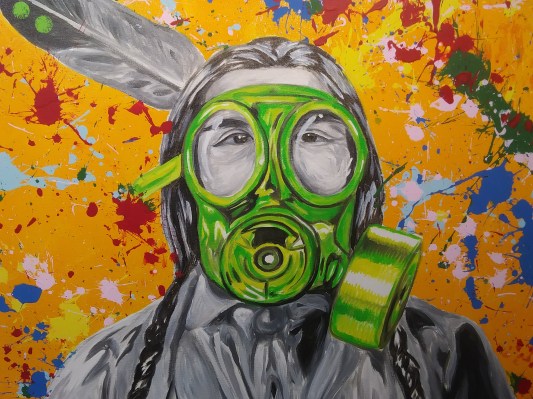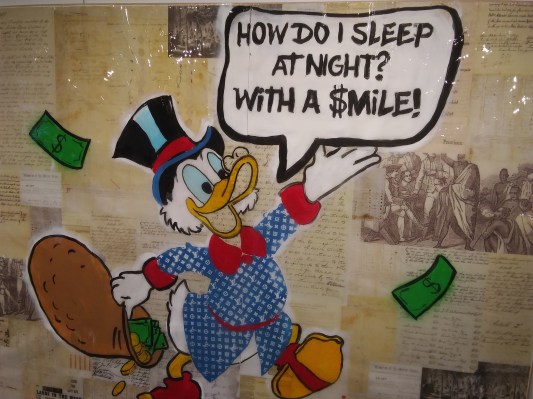 But, only having a scant couple dollars in my pocket, instead I splurged on a few pieces of Bedré, including their Potato Chip candy bar, which was a miraculous declaration of unexplained flavors, as well as a chunk of chocolate in the shape of Oklahoma for later. Who knows…the way things are going, maybe tomorrow Indian chocolate might be illegal too.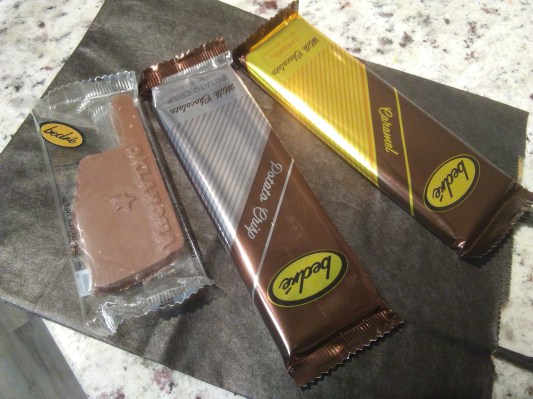 _
Follow Louis on Twitter at @LouisFowler and Instagram at @louisfowler78.
Stay in touch
Sign up for our free newsletter