Everything Else
TLO Exclusive: We Were Leaked Oklahoma's New Branding Campaign and Slogan!
12:27 PM EST on January 23, 2020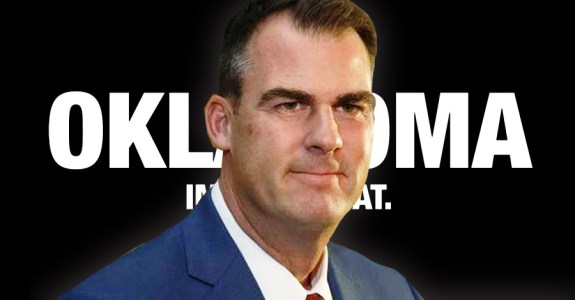 This past summer, Governor Kevin Stitt and Lt. Governor Matt Pinnell announced they were assembling our state's alleged best and brightest marketing minds to develop a new and improved brand identity and slogan for Oklahoma for free, and all under the direction of Renzi Stone and a Canadian ad agency.
The project was dubbed OklaX, and I, naturally, shared some concerns.
Outside of spending a decade working in corporate marketing and communications for some of our state's top companies, and then building an independent digital media brand that's immediately recognizable to hundreds of thousands of people throughout our state, I know nothing about marketing, branding, communication or design.

As a result, I'm not going to share my thoughts on the general absurdity of both asking, and relying on, industry experts to work for free on a high-profile gloryhole project for the Governor. I'm also not going to point out how bureaucratic groupthink, combined with local ad industry mean girl politics, can stymie results and deliver a bland product.
Well, it looks like my concerns were justified. Imagine that!
We have acquired via the Ogle Mole Network a pitch deck for the new campaign and slogan that Governor Stitt will apparently unveil at a prayer breakfast in February. Check this out: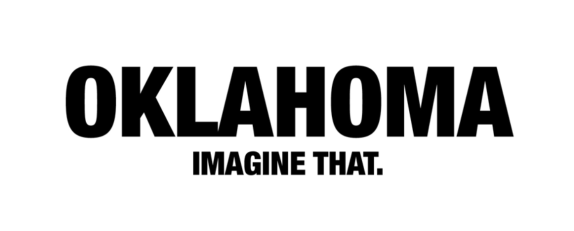 Yep, that's what our state's best and brightest marketing minds came up. Imagine that!
The pitch deck contains some sample ads that incorporate the slogan and brand identity. Check these out: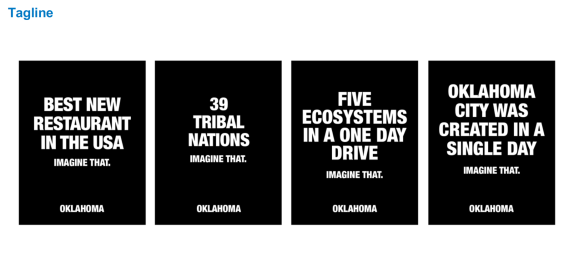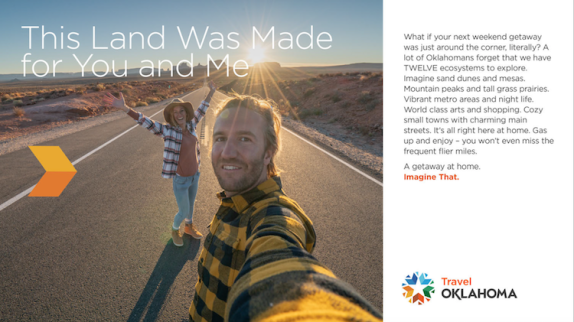 Okay, the logo is decent and colorful and modern and not so bad, but let's state the obvious – "Imagine That" is a boring, generic campaign and about as memorable as a driving down May Ave. It's also ripe for parody.
For example:
Seriously, we may need to have our own "Imagine That" fake ad contest. We'll assemble our state's best and brightest marketing minds and a couple of Canadians to be judges.
The pitch deck also contains a bunch of marketing b.s. about messaging, tone, etc. You know, all the fancy stuff agencies whip up to help reach their billing goal. Check this out: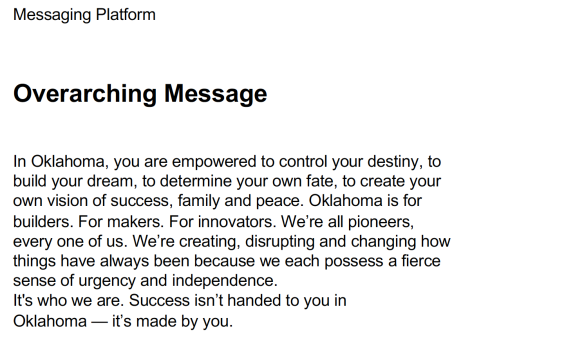 Yeah, in Oklahoma success isn't handed to you. Unless, of course, your wealthy dad buys you an ice cream company and makes you CEO! Then you get to be on Undercover Boss!
As I mentioned, the campaign will apparently be unveiled in February. Here's what they need "to ensure a successful and impactful announcement."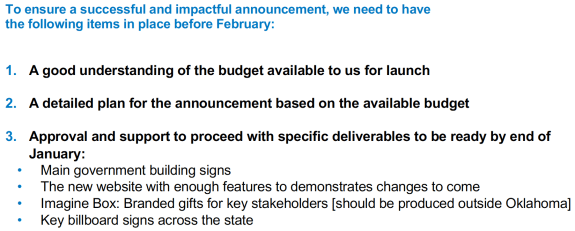 For a truly "successful and impactful announcement,' they may want to add a 4th item to the list – "Come up with a better slogan than Imagine That."
Here's the timeline for the rollout:
Anyway, I'm sure we'll have more on this over the next couple of weeks. You can view the entire pitch deck PDF below. If you get bored and want to create some parody ads, send them our way!
Stay in touch
Sign up for our free newsletter