Everything Else
TLO 50: The Craziest, Wildest and Most Popular Stories of 2018 (Part 1)
9:58 AM EST on December 26, 2018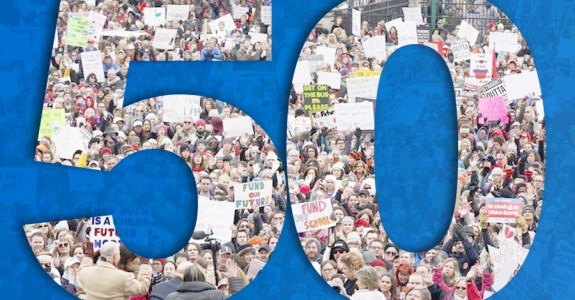 At the end of the year, we here at TLO like to go back and remember the past year. A little bit of that auld lang syne but deep-fried and dipped in ranch, you dig? This year, there was so much crazy news coming at us left and right. On a national level, there was plenty to outrage and distract us, which is why it's important to review what happened to us on a local level.
And boy howdy, was there a lot. From a crazy election cycle to local news drama to teacher walkouts to whatever the hell Joe Exotic was up to, there's too much to unfold in a single post. All this week, we'll be reviewing the 50 craziest, wildest and most popular Stories of 2018 stories to come out of Oklahoma. Stay tuned as we count them down in chronological order.
Here's the first batch: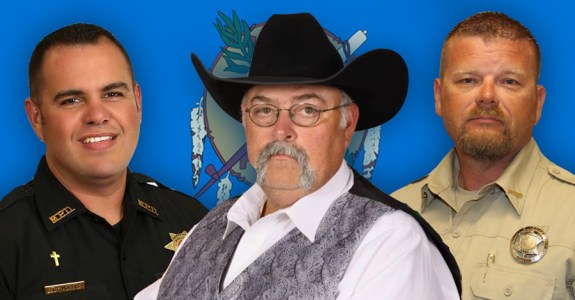 50- 10 Hottest Sheriffs in Oklahoma
Published: January 11, 2018
What We Said: "I'm not going to write a snarky article about how they continue to abuse civil asset forfeiture laws, or how the Oklahoma Sheriffs Association is now subject to openness laws, or once again, how they help extort and ruin the lives of fellow Oklahomans. Instead, I'm going to go with flattery and rank the 10 hottest Oklahoma sheriffs. Who knows, maybe they'll like it and it will help get me out of ticket someday."
Why It Was Crazy: Look, we're easing into this list, so obviously it shouldn't be news to anybody that most sheriffs in Oklahoma are white men with incredibly questionable facial hair decisions. But c'mon, look at those handlebar mustaches and 1990's prom date goatees...
-
49- Kirk Humphreys has archaic "beliefs" about women, too.
Published: January 15, 2018
What We Said: "Last night, an Ogle Mole sent us numerous undated audio clips of embattled homophobe Kirk Humphreys sharing draconian, misogynistic beliefs about women and their role in society. The release of the clips conveniently comes on the same day that Humphreys is to be seated, again, to the John Rex Elementary School Board."
Why It Was Crazy: I don't care how old and white and insulated by money you are – it's 2018, and if you've still got views like this, you're a dinosaur. Maybe it's time to put those old 700 Club cassette tapes in the trash and just keep your trap shut.

-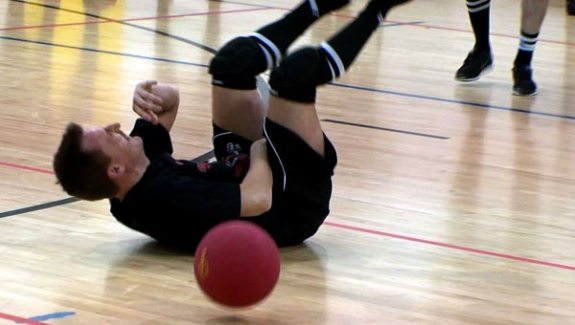 48- Dodgeball to the nuts causes Oklahoma PE Teacher to lose mind…
Published: January 19, 2018
What We Said: "Let me be 100% clear. I think the teacher should be fired. You can't beat a student with a belt and still be a teacher.  But let's cut him some slack – if a teenager launched a dodgeball directly into your sweet spot, you'd probably kick his ass, too."
Why It Was Crazy: In Oklahoma, we allow teachers to conceal carry. We probably all encountered PE teachers that were emotionally stunted jocks with quick tempers, so it's easy to see how this story could have been much more tragic.
-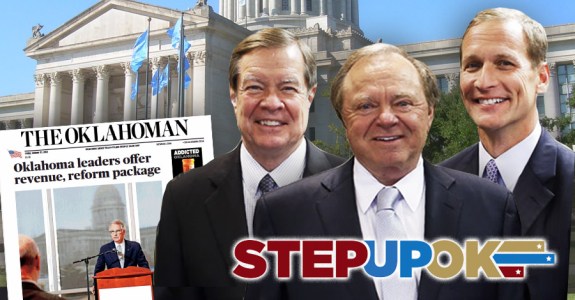 47- Don't fall down for Step Up Oklahoma…
Published: January 30, 2018
What We Said: "Nicely packaged in shiny wrapping paper by a PR firm (The Oklahoman), the plan is billed as a "nonpartisan," "comprehensive solution" to "increase state revenues, fund $5,000 teacher pay raises and reform state and county government." But in reality, it's just another attempt by the people who run this state to expand a conservative, pro-corporate agenda and maintain their power and control over Oklahoma government."
Why It Was Crazy: Even for being such a weak consolation to soothe the state's anger over teacher pay, it was shocking to see the Powers That Be in Oklahoma join forces to do something that would be marginally helpful to other people. Hell, even some of the teachers got behind it. (If you forgot how things turned out, keep reading...)
-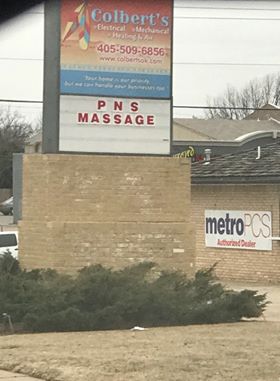 46- New Massage Clinic Opens in Edmond!
Published: February 7, 2018
What We Said: "I guess we'll send Louis or the Video Vigilante to PNS for a massage parlor review. That is if the place exists. This could the work of Internet pranksters, hysterical teenage vandals, or disgruntled Colbert's Electric, Plumbing and Heating & Air employees."
Why It Was Crazy: Edmond is finally loosening up and allowing that good old-fashioned red light debauchery that we need in the metro area. Nobody expected them to be so bold about it, however. Anyways, I hear they've got good hourly rates. That's what a friend told me.
-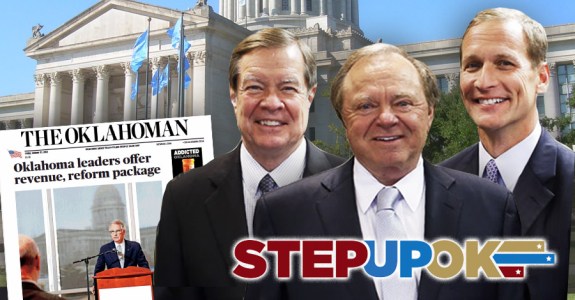 45- Step Up Oklahoma has failed… for now
Published: February 12, 2018
What We Said: "Thanks to a (irony alert) stupid GOP-constructed law that requires all tax increases to pass with 75% of the vote, the Step Up Oklahoma package failed by about a dozen votes or so. The no-votes (red) came from an odd mix of anti-tax tea party Republicans and unwavering Democratic progressives who refused to be seduced by Step Up Oklahoma's teacher pay raise bribe."
Why It Was Crazy:
Usually, we're so desperate for solutions to our hordes of social problems in Oklahoma that we'll bite at the first hook that floats our way. Most legislators did take the nibble, but enough put up 'nay' votes to keep the cause alive for another day. Come back tomorrow and see where things went next!
-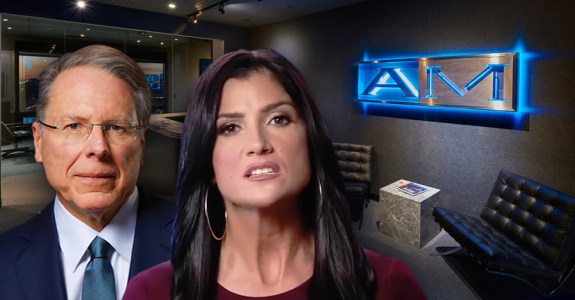 44- Ackerman McQueen has to be sweating right now…
Published: February 27, 2018
What We Said: "The local Oklahoma City news media, which is always looking to connect a national trend to a local story, has rarely, if ever, reported the connection that one of OKC's most recognizable ad agencies has with one of the world's most notorious and hated organizations.
I'm sure this is because the Ackerman / NRA connection is not a legit news story. It has nothing to do with Ackerman being the agency of record and media buyer for big local spenders like INTEGRIS, The Chickasaw Nation, OG&E, The State Fair, multiple tribal casinos, as well as prominent non-profits like Allied Arts, Oklahoma City Ballet and even the Oklahoma City Bombing National Memorial."
Why It Was Crazy: Ackerman McQueen is the largest ad agency in Oklahoma, who does work for just about everybody, including the NRA. The heat on them seems to have softened, but one must wonder what their involvement was with Maria Butina's guilty plea that demonstrates a possible alliance between the NRA and Moscow.
-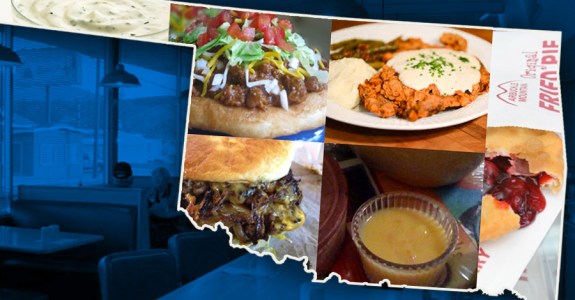 43- The Definitive Top 10 Oklahoma Food Staples
Published: February 28, 2018
What We Said: "When visitors from out-of-state are looking for something "Oklahoman" to eat, what eats do we, as self-appointed ambassadors, stuff their faces with in an attempt to show them the "real" Oklahoma?  After a weekend of contemplation, we at TLO have come up with what we think is the definitive list of Sooner foods that any "fried and true" Okie would be proud to diplomatically recommend. Cómpralo ya!"
Why It Was Crazy:
We were forced to look in the mirror and reflect upon who we really are- a collection of people who subsist on deep-fried versions of foods that weren't healthy to begin with, and cream-based sauces to dip them in. It could be worse- we don't have Cincinnati chili, after all.
-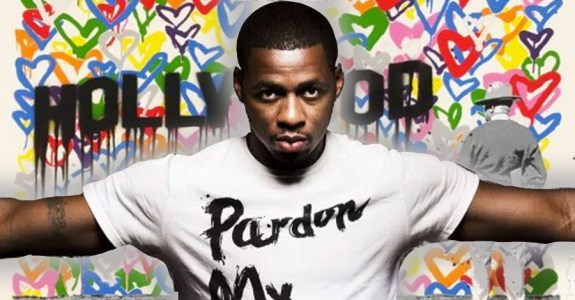 42- Desmond Mason is still ripping off other artists
Published: March 7, 2018
What We Said: "I gotta hold Desmond to a higher standard. He's arguably the most household name of a visual artist in Oklahoma, but that has more to do with his athletic accomplishments than actual art. Time and time again we've seen him crank out what are practically remakes of work by famous dead artists. Now we're seeing what amounts to 3rd-generation Xerox's of familiar and popular art, which is quite ironic since his current hashtag branding is the phrase #BeDifferent."
Why It Was Crazy: Apparently, all it takes to be successful in the local arts scene is to have a household name and the ability to forge copies of more notable painters.
-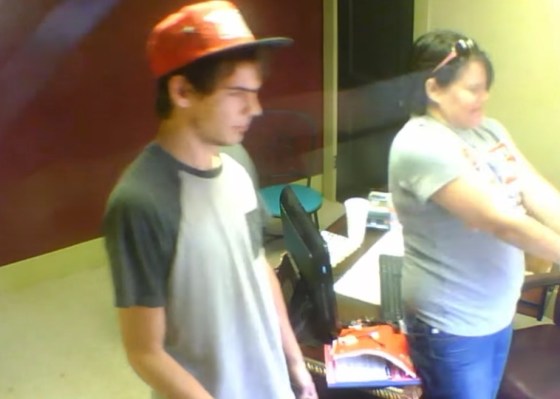 41- It sure is easy to get away with murder in Oklahoma…
Published: March 13, 2018
What We Said: "Are you currently stuck in a state that sends murderers to jail? Do you want to create a confrontation with an individual and then legally kill them because you felt threatened? If so, and you can't afford to live in Florida or don't want to work in law enforcement, I'd encourage you to move to Oklahoma! We'll take care of you!"
Why It Was Crazy: Watching the video seems to show that she should be guilty of murder, but the Payne County jury seemed to think otherwise. The craziest part was how little outrage this seemed to cause.
-
Now that we've taken our first, dark stroll down memory lane, make sure to come back tomorrow and check out the 40-31st craziest TLO stories of 2018!
Stay in touch
Sign up for our free newsletter