Everything Else
There's lots of drama at the OU School of Drama
11:53 AM EDT on September 20, 2018
Earlier this summer, we were one of the first obscure local media outlets to tell you about the disturbing allegations being made against former OU professor, donor and misogynistic paraphilia film producer John Scamehorn.
The allegations, which were first released on social media, accuse him of sexually harassing young women, misleading film crews and actresses about the subject matter of his films, and compiling a personal library of photographs of women that were taken without their knowledge or consent. He denies all claims
Following the reports, Scamehorn was banned from the University and stripped of his "Professor Emeritus" title. OU then conducted an internal investigation of the whole situation at the OU school of drama. When the review was concluded in August, the drama school's director Tom Orr was asked to resign.
Via NewsOK.com:
The longtime director of OU's drama school is out after an internal review of how sexual harassment accusations against a donor were handled.

Tom Orr resigned Thursday, days before classes begin at the University of Oklahoma. He had been director of the drama school since 2003....
Although he stepped down as director of the drama school, Orr was allowed to stay aboard the Sooner Schooner as a "valued member" of the faculty. Here's what Mary Margaret Holt, Dean of the College of Fine Arts, said at the time:
"Tom Orr resigned yesterday as director of the school of drama in support of necessary changes within the school," she said. "He will stay on as a valued member of the faculty and is working closely with me on this effort."

"It is essential that leadership within the College of Fine Arts model appropriate professional behaviors at all times," Dean Mary Margaret Holt said.
Yeah, OU's going to work with the guy who enabled and defended James Scamehorn to clean up the OU drama department. What could go wrong with that?
Apparently everything.
This past Monday, the OU Daily reported that multiple former students have also accused Orr of sexual harassment over the years. It's long, thorough and very convincing. It even included this awesome tabloid style photo of Orr angrily fleeing OU Daily photographer Jordan Miller: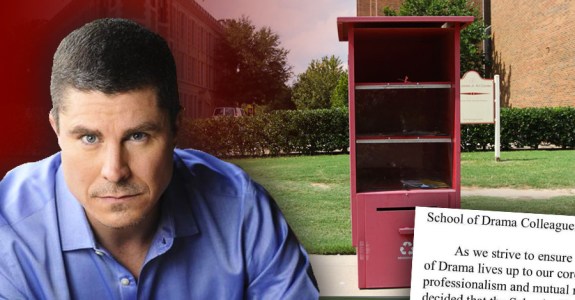 That's a great candid photo. Kudos to the photographer for capturing the exact moment Orr saw his career melt away before his eyes. It's probably the closest he'll ever get to feeling like being a famous actor.
You can read the whole report here. I guess you can also read it in the OU Daily Print edition. Well, that's if you can find a copy. The day the story published, papers went missing all over campus:
A large number of today's edition of the OU Daily, which features a front page story on sexual harassment allegations against a drama professor, have gone missing on the north end of campus.

Nick Jungman, director of student media, said he was notified by an unidentified employee in the school of musical theater that papers were missing in the fine arts buildings. Jungman said he estimated there were about 500 papers missing and he filed an incident report at 11 a.m. with the OU Police Department.
Yep, someone stole all the newspapers. I'm sure that really silenced the story. As we all know, college students today are way too dependent on newspapers to stay up to date on breaking news and current events. They're never going to hear about these accusations now. Orr can just go about living and working around campus as if nothing has happened.
The paper thief isn't the only person who wasn't a fan of the expose. The day after it published, Judith Pender – the person who replaced Tom Orr as Director of the School of Drama last month – sent this email.
"By this time, I imagine you all have seen the horrible smear campaign propagated by The OU Daily.  In case you didn't realize, a photographer ambushed Tom as he left his class on Friday.

I think it is time we addressed this issue with the students.  I have given it a lot of thought, and I think the best way is individually in our classrooms.

Without rehashing each point, we can say the article contains gross inaccuracies and outright lies.  While we cannot talk about details of T9 investigations, we can each talk about our personal experiences working and recruiting with Tom.

I believe our students will appreciate our reassurance that their safety and security is our goal at all times.

If they have additional questions or would like more discussion, please refer them to me or Dean Holt."
Yep, she went with the whole blame the accusers tactic. That always works out well. I think I'll summarize my reaction to that email by using one of Judith's acting headshots: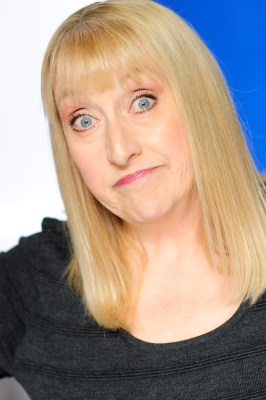 Seriously, the stupidity of people never surprises me. Even if you for some reason think the numerous accusations are part of some highly-coordinated lie-filled smear campaign by a few students to bring down a random college professor, you have to keep that to stuff to yourself, or at the very least, on ReturnoftheKings.com.
Naturally, Judith Pender's stupid, tone-deaf email triggered an op-ed from one of Orr 's accusers. The following day, Dean Mary Margaret Holt – the person who apparently let Orr stay on faculty despite his sexual harassment allegations and affiliation with Scamehorn – announced that she is taking over the drama department:
The dean of the OU Weitzenhoffer Family College of Fine Arts has announced that the School of Drama will now report directly to her in an effort to live up to values of professionalism and mutual respect amid controversy over sexual harassment allegations.

Dean Mary Margaret Holt made the announcement in an email addressed to colleagues in the School of Drama, which The Daily obtained Wednesday night from a source who wishes to be unidentified. Holt's email comes after disagreement among OU administrators following sexual harassment allegations made against former School of Drama director and current professor Tom Orr.
 Yep, I guess that means Pender is no longer the interim director. Once again, her headshot summarized the news perfectly: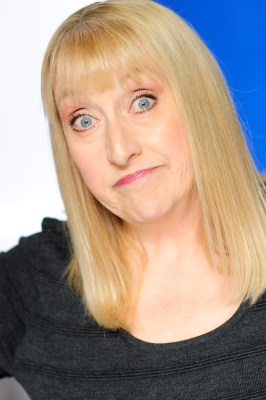 After everything went down, OU's provost Kyle Harper issued a statement saying there's no reason to doubt the student's claims, and that they should feel free to discuss their experiences without being accused of being part of smear campaign. He then provided a letter signed by 65 women who claims they have never been sexually harassed by Tom Orr and asked victims to testify in front of the board of regents......
Okay, I made that last sentence up, but considering all the stupid decisions OU's faculty has made in this saga, it wouldn't surprise me if something like that happend.
Anyway, you can follow the rest of this story at the OU Daily. I'm not sure how the grading system for student newspapers works, but they should get an A on the project. Whenever your work motivates people to steal a newspaper (even when they don't read it), you're doing a hell of a job. The industry needs more people like you.
=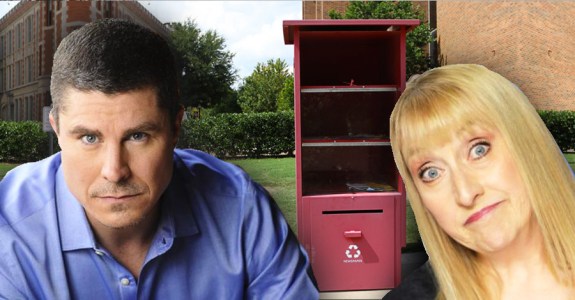 Stay in touch
Sign up for our free newsletter