ICYMI
RIP: Look At OKC
4:36 PM EDT on August 7, 2018
The Oklahoman's print media empire is disintegrating nicely.
We have learned that "Look at OKC" – The Oklahoman's 21st century foray into the alt-weekly scene – quietly published its last issue a few weeks ago. Here's the final cover: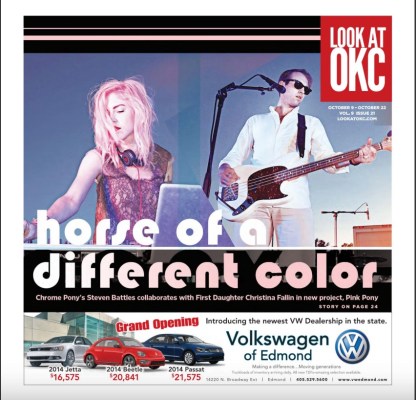 Ooops! Wrong one. That's where they profiled Christina Fallin's band Pink Pony unironically. Here's the real one: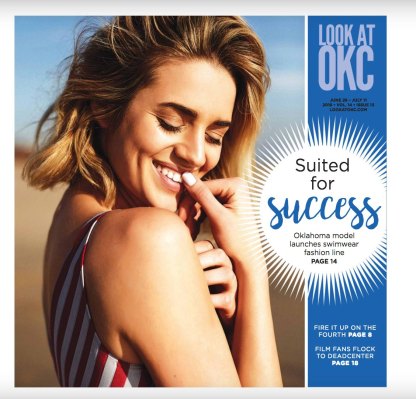 Look at OKC arrived on the scene in approximately 2006, and was intended to be The Oklahoman's version of the venerable Gazette. For the most part, that's where the similarities begin and end.
Where the Gazette was a real alternative weekly – Oklahoma City's hip, liberal older brother who liked music, movies and local restaurants – Look at OKC jumped onto racks as the basic cousin who listened to mainstream country and Nickleback.
Where The Gazette was known for movie reviews, Chicken Fried News and printing the wrong crossword puzzle, Look at OKC's most popular feature was an "Out and About" section that would share nightlife photos from douche factories like City Walk, Café Nova and Baker Street.
You know, photos like this: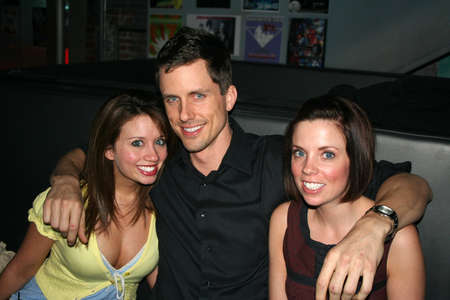 And this: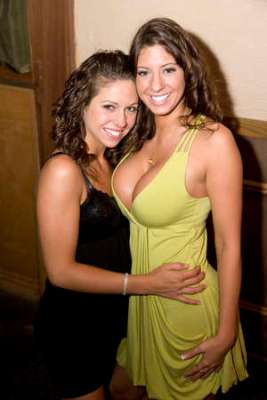 Back in 2008 – the apex of TLO's early barstool brah-years – we tried to identify some of the people in the photos above to no success. If you recognize them, let us know so we can see if they've aged like the rest of us.
As it turns out, the timing of Look at OKC's arrival onto the local print media scene couldn't have been any worse. Alt Weekly's survived the first wave of the Internet okay. But like all other print media, they were decimated and destroyed by the arrival of smartphones, social media and mobile technology.
In 2005, while you waited for your California Club at City Bites, you could grab a Gazette or Look at OKC and maybe thumb through things to kill a little time. Now you can just scroll through Facebook or Snapchat, take a look at your checking account, play Fortnite, or read websites like this one.
The writing on Look at OKC's wall seemed pretty clear when…
A) The Oklahoman launched The OK – a "say it like the tree!" lifestyle magazine over the spring.
B) The publication's most recent editor - Dan Deacon glow stick collector Nathan Poppe – left the weekly a few months ago to edit The Curbside Chronicle.
Yeah, that's right. The Oklahoman lost a young, talented entertainment journalist to a non-profit magazine that supports and empowers Oklahoma City's homeless culture. Pretty cool, huh? Take that, E.K. Gaylord.
-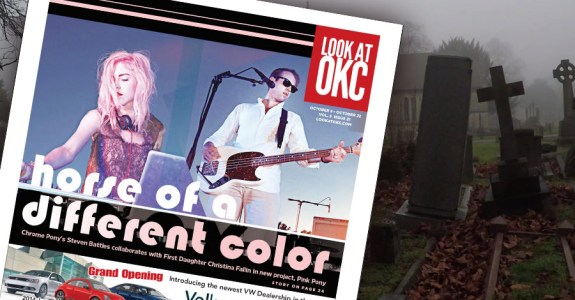 Stay in touch
Sign up for our free newsletter