Everything Else
5 murals that should be painted in OKC
5:12 AM EDT on July 3, 2018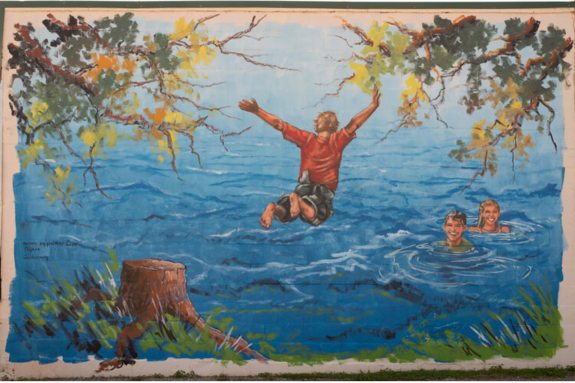 Murals have become pretty popular in our fine metro area as of late, and I, for one, think there should be more. I like when public dollars are used to support the arts, and to beautify buildings. And if we're going to keep saying we're a big league city, it's high time we put more into public art. Seriously. What big league city doesn't invest in public art?
But with that being said, I think it's time we discuss the content of these murals. I would like to state for the record that I have nothing against any of the murals that have been painted, I feel I have a lot to offer when it comes to future murals. Sure, I suck at painting, and haven't taken an art class since my senior year of high school. But even though I can't paint, that's not going to stop me from suggesting some genuinely amazing murals.
So, with that, I give you 5 murals that should be painted in OKC. (Artists and city employees who make murals happen: Just DM me if you want to use my ideas.)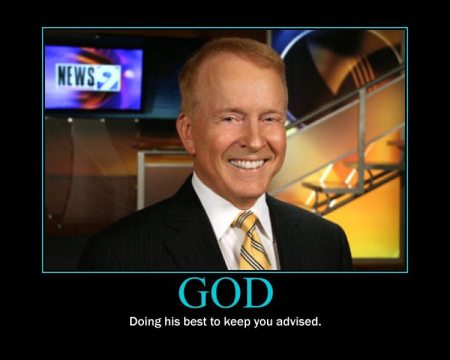 1. The Last Tornado
This mural would be a Last Supper-style painting that featured all the local meteorologists. Instead of a table, they would be seated around a Doppler radar. (I'm not sure what that looks like, but I'm sure it will translate okay. Gary England, of course, will sit in the position that Jesus occupied, and other meteorologists will take their place around him as his disciples. And while I'm not a religious person, I think we all know that a certain Facebook weatherman would definitely sit in the same place that Judas did...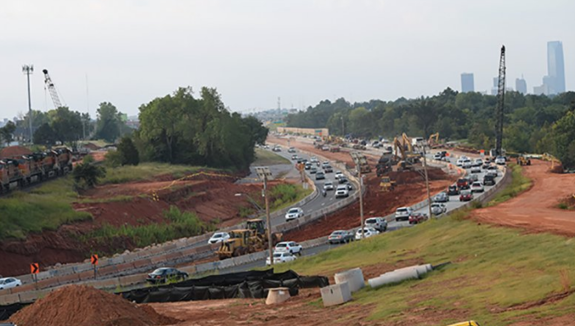 2. The Broadway Extension Walls
If you've driven on the Broadway Extension lately, you've also probably almost died. I don't know what it is about those concrete retaining walls and small lanes that makes all the oversized F-350s want to go 80 miles an hour through the 35 miles an hour zone, but maybe some art could curb this. The Plaza Walls have become super popular, and no trip to the Plaza District is complete without a stop in front of a mural to get the perfect Instagram. And if we moved those murals to the retaining walls on Broadway Extension, maybe we could get drivers to slow the hell down. But probably not.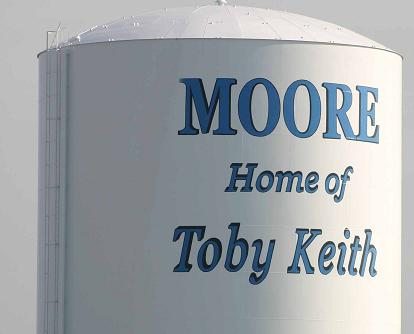 3. The Water Tower Big Gulp
I think it's dumb that water towers are the shape they are in the first place. I'm sure there's a reason for it, but if we're going to paint it, we may as well make it more aesthetically pleasing in the first place. So, instead of putting the name of your city on the water tower, what if all the towers in the OKC Metro were painted to look like Big Gulps, and all the water towers in Tulsa were painted to look like the extra large cups from QT? Who cares about the beef your city has with other cities when there's clearly a convenient store war going down?!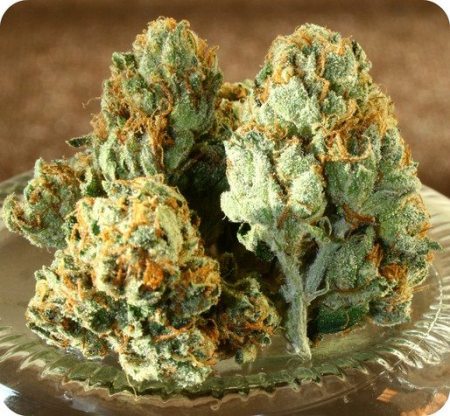 4. The Celebration of the Herb 
You're probably tired of all the marijuana-related content we have going on here at TLO lately, but honestly, we're just getting started. And since 788 has passed, I assume a lot of Oklahomans are just getting started as well. So what better way to welcome the new industry to town than with a mural? I say we commission the city's top seventh graders to come to the wall with some green spray paint and decorate it with all the marijuana leaves they can. For good measure, we'll throw in some trippy-looking mushrooms at the bottom, but this mural is all the green stuff. And if you think this is a dumb idea, ask yourself how many paintings and murals of oil wells you've seen in your life as an Oklahoman, and realize it's time that we put all our eggs in a different industry basket.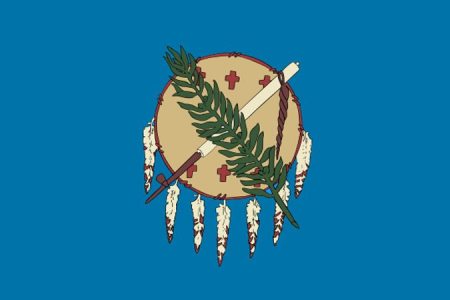 5. The Fist and Peace Pipe
Are you sick of how much Oklahoma history classes and history celebrations try to gloss over Oklahoma's socialist history? Well, it's high time we highlight that history, otherwise people who dress up and don't teach actual history will erase the real story of the way Oklahoma used to be. This mural would feature a fist grasping the peace pipe on a red background, and would celebrate Oklahoma's working class.
-
Marisa doesn't know much about art, besides breathing heavily outside the figure drawing class. Follow her on Twitter here.
Stay in touch
Sign up for our free newsletter