ICYMI
Dippin' Dots CEO charged with DUI following crash outside Edmond retirement community
11:33 AM EDT on April 24, 2018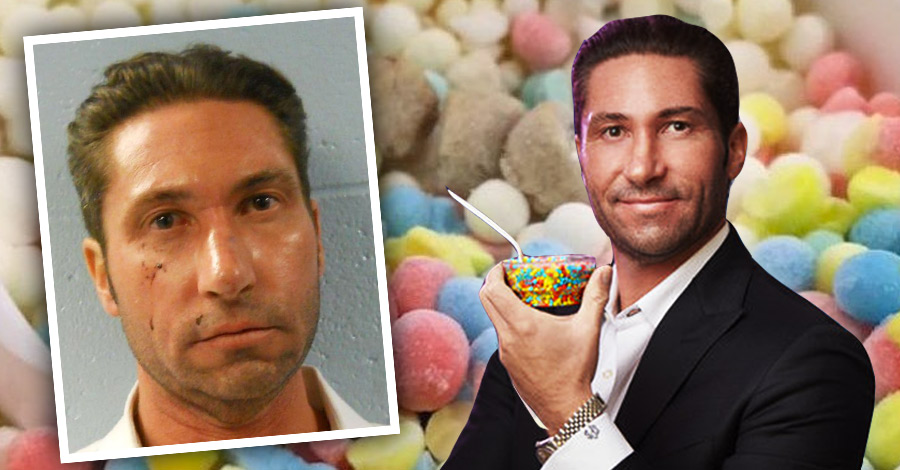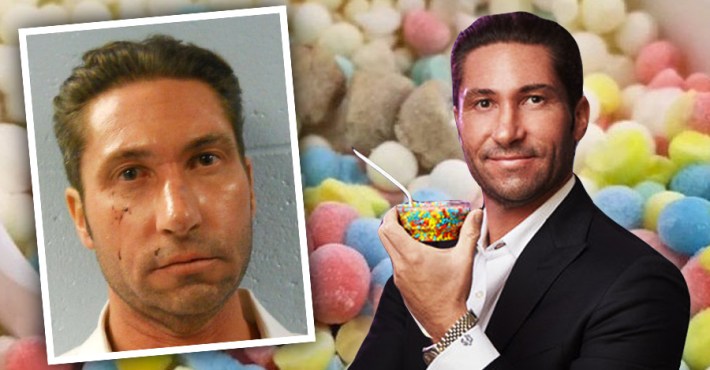 Thanks to a tip via the Ogle Mole Network, we have learned that Scott Fischer – the Oklahoma-based CEO of Kentucky-based Dippin' Dots – was charged with a DUI following a single-car collision in Edmond earlier this month.
The accident occurred early in the morning hours of April 8th outside the Mon Abri retirement community located at Covell Rd. and N. Boulevard.
According to the police report, Fischer crashed his BMW 7-series "into a power line pole causing it to fall to the ground." The car then crashed into an iron fence, drove off a short embankment and "hit two separate houses in the housing addition."
An Ogle Mole sent us this pic of the damage caused from the accident: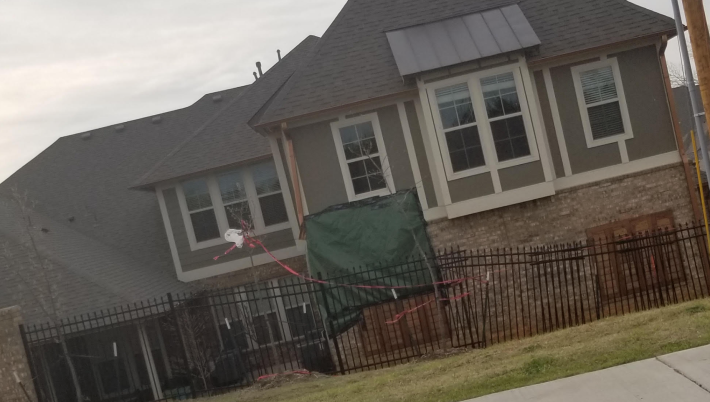 Okay, this would probably be a good time to remind you that Ogle Moles are not professional photographers and that pic was taken from a car. That being said, you can still see the broken fence and green tarp to cover the damage. Go journalism!
Although the media loves covering DUI arrests of public figures, this one hasn't made the news. That could be due to Scott being the son of Oil Overlord Mark Fischer. They come from the proud, now cash-strapped House Chaparral, a vassal of House Kerr-McClendon. Or it could be because nobody in the local media knows his name.
Scott and his Dad acquired Dippin' Dots in 2012. The company hit PR pay dirt in 2017 after the corporate for-profit media discovered Sean Spicer posted a series of critical tweets about the futuristic ice cream on Twitter. It led to this interview on Fox and Friends:
According to PR'ish news reports, Scott and his Dad have apparently turned Dippin' Dots into a growing, profitable company. That's a lot better than what happened with their Pointe Vista development.
Scott's arrest has been a hot topic of discussion for the residents at Mon Abri. It's not everyday that an ice cream CEO from the future crashes into your retirement community like Marty McFly in a Delorean. According to one resident, Fischer appeared "drunk as a skunk" following the accident. We acquired the police report, and it seems to back up the resident's claim:
I made contact with A-[SCOTT] Fischer who was standing outside of his vehicle but was stuck due to how his vehicle was pinned against the house. I asked A-Fischer if he was hurt anywhere and he said he did not think he was hurt. I asked A-Fischer if he was driving and he said yes and he was the only one in the vehicle. I asked A- Fischer if he had been drinking and he said he thought he had 3 mixed drinks but was not sure what they were. I asked A-Fischer where he was coming from and he said he was at a Dancing for a Miracle event in Oklahoma City.
He only had three drinks but he couldn't remember what they were? That happens to me all the time –especially when I've had more than three drinks!
I asked A-Fischer where he lived and he said he lived near 122nd and Western and he believed he was near 122nd and Western at that moment. I asked A-Fischer about the accident and he said he did not remember anything from the accident and could not remember how the accident happened. Once firefighters were on scene we were able to get A-Fischer's door bent enough to get him out.

While A-Fischer was talking with firefighters and me, he was swaying back and forth, his speech was slowed and slurred. I could also smell the odor of an alcoholic beverage on his breath and person. I assisted A-Fischer while he was walking to prevent him from stumbling or falling due to his intoxication level and from the accident.
Swaying back and forth? Perhaps he still thought he was Dancing for a Miracle? Or maybe he was just drunk:
At approximately 0137 hours A-Fischer was placed under arrest. At approximately 0140 hours I read A-Fischer the Implied consent for a blood test due to him needing medical attention and not knowing if he would be able to do a breath test. A-Fischer refused the blood test. While at the hospital A-Fischer was cooperative and said multiple times "thank you for what you do" and "I understood that you are just doing your job". While at the hospital A-Fischer's phone got multiple texts from people. I did not go through A-Fischer's phone but could see the text messages popping up on the locked screen. The messages varied with people saying they were concerned about his whereabouts and him driving home. A-Fischer's wife also called his phone multiple times and with A-Fischer's permission I answered his phone and talked with her about what was going on.
I'm sure that wasn't the most fun phone call in the world for his wife, but on a positive note, at least her husband was alive and in a hospital, as opposed to dead inside a car at Mon Abri.
Anyway, I guess we'll follow this and see if anything happens. In the meantime, check out this PR profile on Dippin' Dots on some (probably) pay for play show called MSNBC Business. It aired the day after the accident:
Stay in touch
Sign up for our free newsletter