Everything Else
5 Local Halloween Attractions to Haunt Your Weekend
9:27 AM EDT on October 19, 2017
Whether you're an Astro-Creep, a demolition-style Hell-American freak or the crawling dead, a phantom in a box shadow in your head, it's that time of year where we try to forget rogue cops murdering citizens in the streets, a U.S territory starving to death and God knows how many nuclear weapon pointed right at us and get back to the basics of being scared the old-fashioned way – by heading to the outskirts of town to pay teenagers in badly designed zombie costumes to jump out of cornstalks and threaten to murder us with a plastic axe.
I don't care if you're the Jigsaw Man, turning the world around with a skeleton hand or even the Electric Head, cannibal core a television said, especially as of late it almost feels spiritually cleansing to be scared of something we know is fake and can't hurt us, a self-effacing shot of controlled adrenaline that will leave us uncontrollably nervous-laughing with friends, and what better way to experience that then in one of the Metro's numerous haunted houses, trails, fields, warehouses, strip-malls, or churches?
That being said, to you, the Ripper Man with a locomotion mind Love-American style and yes, even you, the Nexus One that wants more life 'cause f@#$er you ain't done, get them grandiose heebie-jeebies and jeeper-creepers and possibly even your ya-yas out this weekend by taking in one or two of these unholy spookshows of the night before it's too late and life gets too real, both metaphorically and literally.
Yeah, motherf@#$er.
-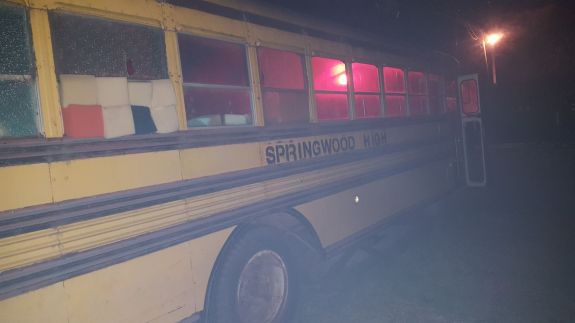 Nightfall Haunted Territory  (2820 NE 50th St.)
Billed as "Oklahoma City's Newest Haunted Attraction," Nightfall Haunted Territory is located a mile east of Remington Park on NE 50th. One time in high school I was out doing something I shouldn't and my car died out there and I had to walk quite a ways to get to a derelict phone booth. It was scurry as herll. That being said, I have no doubt that the Nightfall Haunted Territory could be freaky—especially with non-Hollywood additions of Hispanic horror figures like La Llorona and El Cucuy. Hopefully they can keep the shadowy rural atmosphere as naturally terrifying as it is, despite an "Awesome Kid's Area" complete with a super-spooky bounce-house looming nearby.
-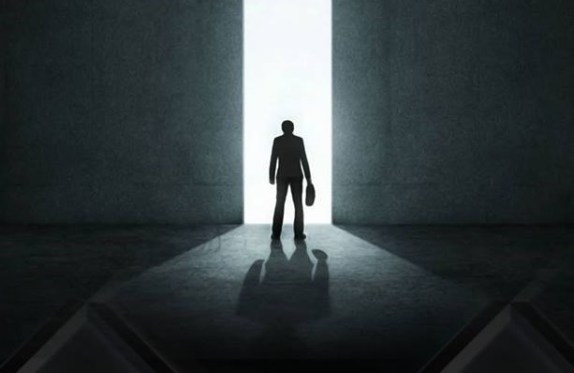 What If… (8300 S. Santa Fe Ave.)
Perhaps the most entertaining horrorshows, especially living in the Bible Belt, are the ones put on by churches, especially the Pentecostals who hold nothing back in their brutal and bloody attempts to save your Halloween lovin' souls by any means necessary. OKC Family Church's places characters in the "What if…" room, allowing them to ask the "What if…" Angel about the choices they made in life, some of which I'm sure are guilt-riddingly entertaining.
-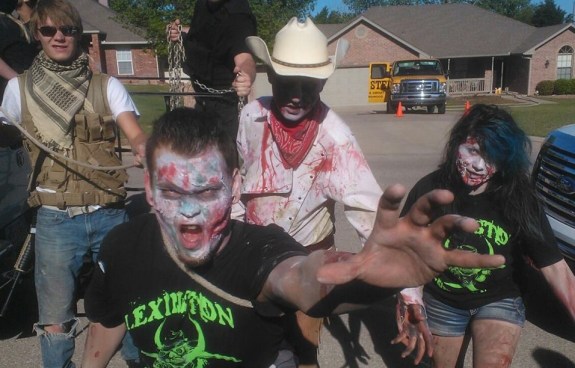 Lexington Zombie Farm (10101 144th St., Lexington)
When I first moved back to Oklahoma a few years ago, I lived for a short time in Slaughterville, which has a strange incestuous relationship with Lexington. With plenty of wooded areas hiding meth-making trailers and stench-filled puppy-mills, take one wrong turn down a dusty dirt road while trying to get home at three in the morning and zombies are the least of your worries, ese. And while that whole idea would make a great night of All Hallow's Eve terror itself, I guess zombies are a close number two. Or is it three?
-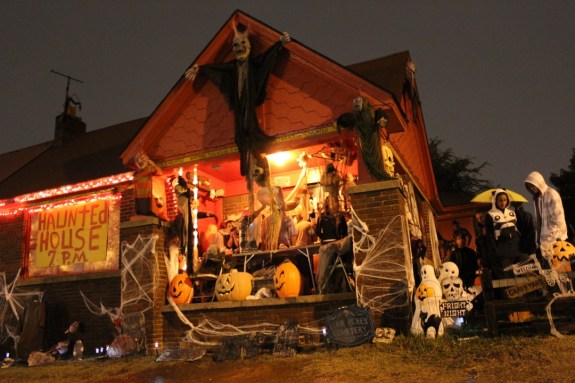 Terror on 10th Street (2005 NW 10th)
Thoroughly explored and exploited right here in the pages of TLO by myself years ago, what makes Terror on 10th Street so effective is that you're literally walking through someone's creepy, dirty small house, that weird crib down the block your mama warned you about, and it lives up to the weirdness, from small figures jumping out of dark corners in claustrophobic settings to signing the petition to give your life to Christ before you're allowed to exit. Forget those multi-million dollar haunted warehouses in the touristy areas  of town—you won't find ten minutes more packed with fear then during a groin-grabbingly terrifying stroll through 2005 NW 10th.
_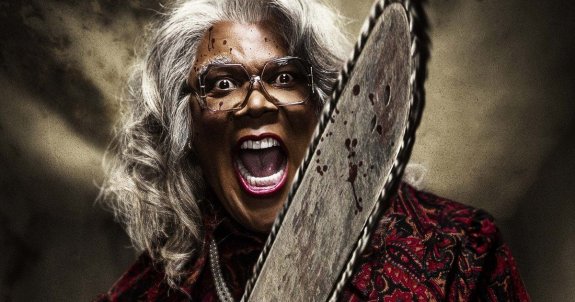 Tyler Perry's Boo 2! A Madea Halloween (Theaters Nationwide)
Truth be told, I'm probably just gonna scare by cardiologist by ordering up a large hot buttered popcorn and an even larger hot buttered Coke and hit the bargain matinee of the long-awaited (by me, at least) Tyler Perry's Boo 2! A Madea Halloween before my appointment this Friday. Trick'er treat, ya'll bitches heard.
 _
Halleylouyer. Follow Louis on Twitter at @LouisFowler.

Stay in touch
Sign up for our free newsletter