Everything Else
10 Easy Oklahoma-themed Halloween Costume Ideas
2:32 PM EDT on October 17, 2017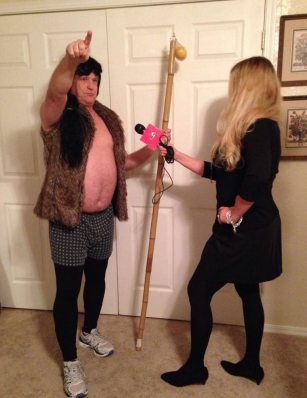 The Halloween Party season officially kicks into high gear this weekend, so it's time to share our annual list of Oklahoma Halloween costume ideas. They can help you become the darling of any Halloween party, and hopefully help you win a costume contest or three.
One of those contests takes place this Friday night at the Oklahoma City Zoo. It's called Creatures and Cocktails. The 21 and up "Spook-tacular" includes drinks, food, games, a costume contest, a "killer" DJ, and tours of the haunted Herpetarium with all proceeds going to OKC zoo conservation efforts. Basically, it's a good excuse to get buzzed and rowdy at the zoo and not have to worry about running into your little nephew. Details are located here.
This year, we've separated the costumes into three categories – individual, couples and group. Conveniently, these are the same categories for the Creatures and Cocktails costume contest that I will be co-judging. If you pick any of our ideas, do what Sir John Michael and Joleen Chaney (photo above) did in 2015 and send us a photo. We'll make you Internet famous.
Individual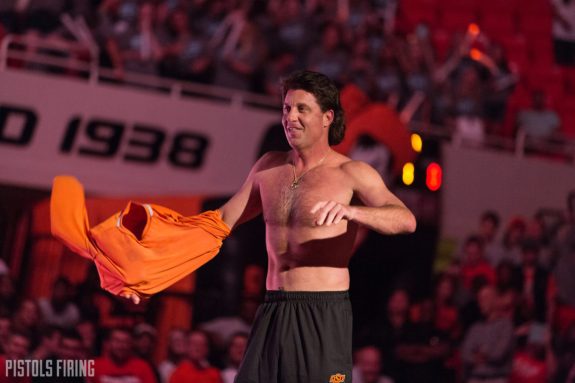 1. Shirtless Mike Gundy
This one is easy. Buy a mullet wig and a cheap OSU shirt. When it's your turn to take the stage during the costume contest, take off the shirt and swing it over your head so your employer can promote it on social media. Bring along a "Mason Rudolph" and you can easily turn it into a couples costume.
-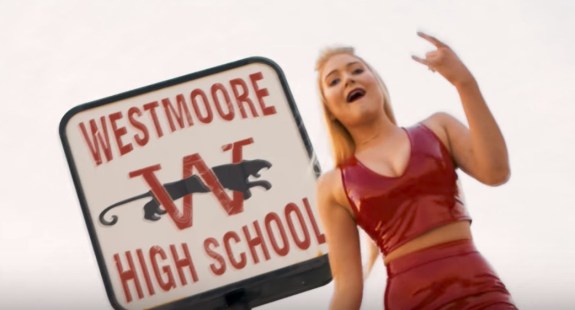 2. Barbie Doll
This would be a fun one for any Moore grad looking to make fun of their Westmoore brethren. Simply wear dated plastic club clothes, clip on some hair extensions, and toss a Westmoore letter jacket over your shoulder. Bonus points if they're self-made millionaires and drive an old Mustang.
-
3. Ho-Ho The Clown
I'd be willing to bet a bag of Smarties that Pennywise the Clown will be one of the hottest Halloween costumes of 2017. Instead of playing along with national trends and being something evil, go old school and be the least scary clown in history – Ho-Ho.
-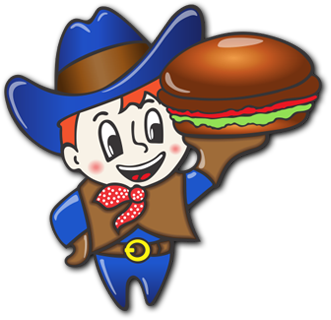 4. Del Rancho Cowboy
Wear your finest Cowboy denim, a brown vest, red handkerchief, and blue cowboy hat. As a prop, carry around an oversized Del Rancho chicken fried steak sandwich on a red tray. Don't forget the onion rings!
p.s. - I spent way too long searching the Internet for the classic 1970s Del Rancho commercial where the kids goes "Steak sandwich supreme," but I couldn't find it.
-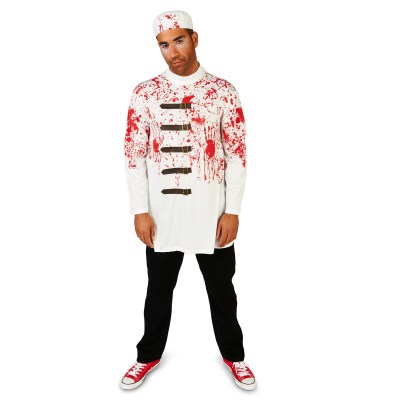 5. Chicken Slaughterhouse Rehab Patient
Ever since news broke that Tulsa County drug courts were sending inmates to work in slave labor-style conditions at chicken slaughterhouses, deranged butcher costumes have been in short supply. Hopefully the fly-by-night Halloween super store near you still has a couple of them left.
-
Couples Costume Ideas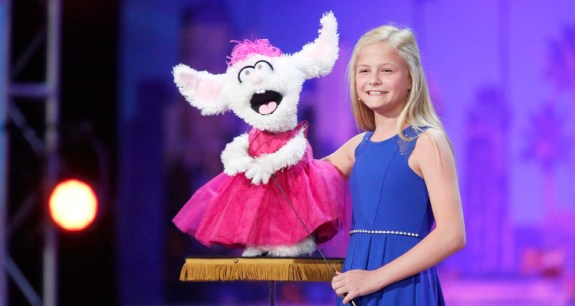 5. Darci Lynn Farmer and Dummy
There are different ways to do this. The easiest is to have one person dress up as an adorable, blonde 12-year-old millionaire ventriloquist, while the other goes as a stuffed animal / dummy puppet.
-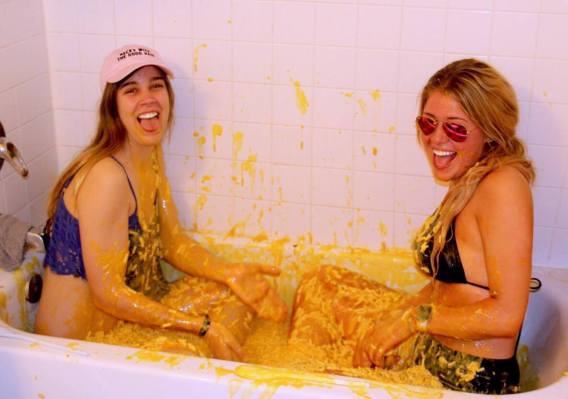 6. OSU Mac N Cheese Bathbomb Girls
Looking for a sexy and saucy costume that's not too cheesy? This is not it. Make a cardboard bathtub for two, wear swimsuits, and then cover yourself with 10 boxes of prepared Kraft mac n' cheese. Bring a spoon or two for people to try it.
-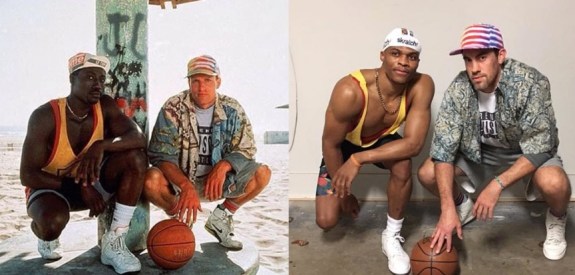 7. Russell Westbrook and Nick Collison
It helped Russ and Nick win Halloween. It can also do the same for you, but probably won't.
-
Group Costume Ideas
8. Oklahoma Rednecks vs OSU Bikers
Any group pull this off wins my vote for any Halloween contest. Half the people in the group dress up like fanny pack wearing OSU motorcycle brahs. The other half goes as their favorite rural Oklahoma good old boys, with the fattest one painting a fake motorcycle gang tattoo on their belly. You can even do a mini-performance where you reenact the fight.
-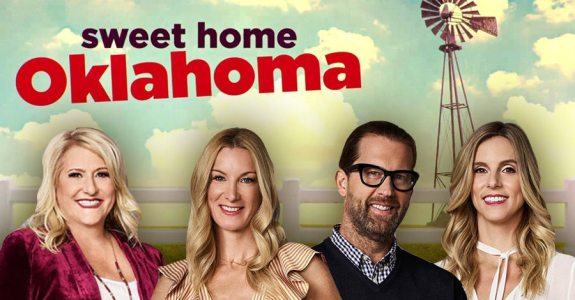 9. Sweet Home Oklahoma 
This is a great group costume. The women swing by some overpriced Nichols Hills boutique and buy mom-life-crisis outfits. For props, they carry around ice teas and empty martini glass. The guy with the most hair grows an awful neck beard and puts his hair in a man bun and acts like a child. The rest of the dudes dress up like cameraman and film everything. Pull this off any you may get your own reality TV Show.
-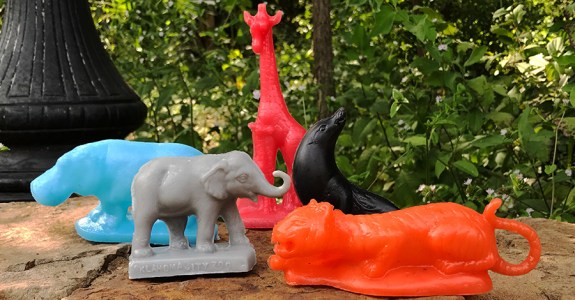 10. OKC Zoo Mold-A-Matics
This would be amazing. Each person in your group dresses up as their favorite color coded Oklahoma City Zoo Mold-A-Matic character. Bonus points if you smell like hot plastic.
-
Once again, if you wear any of this out and about for Halloween, send us a pic or three. See you Friday night at Creatures and Cocktails!
Stay in touch
Sign up for our free newsletter