ICYMI
Oil Companies use children's books to indoctrinate Oklahoma's youth…
1:53 PM EDT on June 21, 2017
Last week, State Impact Oklahoma and the Center for Public Integrity co-published a report detailing how Oil Overlords have injected $40-million worth of pro-industry propaganda into Oklahoma classroom shales.
Apparently, it's all part of an effort to indoctrinate... errr... educate our state's youth about the wonders of petroleum, and all the great things it's done for human civilization (minus the pollution, environmental destruction, and war).
One tactic the oil industry has used is sending bought-and-paid-for Oklahoma lawmakers to rural elementary schools to distribute and read from kid's books like Petro Pete's Big Bad Dream – a classic literary fable where a young boy has the all-too-common nightmare about what life would be like living in a world without petroleum.
Jennifer Merritt's first-graders at Jefferson Elementary School in Pryor, Oklahoma, were in for a treat. Sitting cross-legged on the floor, the students gathered in late November for story time with two special guests, state Rep. Tom Gann and state Sen. Marty Quinn.

Dressed in suits, the Republican lawmakers read aloud from "Petro Pete's Big Bad Dream," a parable in which a Bob the Builder lookalike awakens to find his toothbrush, hardhat and even the tires on his bike missing. Abandoned by the school bus, Pete walks to Petroville Elementary in his pajamas.

"It sounds like you are missing all of your petroleum by-products today!" his teacher, Mrs. Rigwell, exclaims, extolling oil's benefits to Pete and fellow students like Sammy Shale. Before long, Pete decides that "having no petroleum is like a nightmare!"
Yeah, know what else is like a nightmare? Global warming and oil spills. You can read about the latter on our soon to be released children's book – "Petro the Pelican and His New Black Feathers."
Also, you're not going to get an argument from me about the impact and importance of petro-products on our world. Oil and gas have a hand in the production of just about everything. Then again, so does water. How else does Petro Pete make all the fluid for his fracking?
Here's more:
The tale is the latest in an illustrated series by the Oklahoma Energy Resources Board, a state agency funded by oil and gas producers. The board has spent upwards of $40 million over the past two decades on K-12 education with a pro-industry bent, including hundreds of pages of curricula, a speaker series and an afterschool program — all at no cost to educators.

A similar program in Ohio shows teachers how to "frack" Twinkies using straws to pump for cream and advises on the curriculum for a charter school that revolves around shale drilling. A national program whose sponsors include BP and Shell claims it's too soon to tell if the earth is heating up, but "a little warming might be a good thing."

Decades of documents reviewed by the Center for Public Integrity reveal a tightly woven network of organizations that works in concert with the oil and gas industry to paint a rosy picture of fossil fuels in America's classrooms. Led by advertising and public-relations strategists, the groups have long plied the tools of their trade on impressionable children and teachers desperate for resources.

Proponents of programs like the one in Oklahoma say they help the oil and gas industry replenish its aging workforce by stirring early interest in science, technology, engineering and math, or STEM. But some experts question the educational value and ethics of lessons touting an industry that plays a central role in climate change and air pollution.
That's nice and everything, but what do "experts" really know? If they were so smart they'd be making big bucks helping large, powerful oil companies create children's books that indoctrinate Oklahoma's youth!
Anyway, you can read the entire State Impact report here. It's a good, long read. In fact, it may be too long for today's modern attention spans. Perhaps you should just pop a blue pill and read about Petro Pete instead. In addition to his "Bad Dream," you can check out "The Road to Petroville," "What's the Risk" and "Boomer Burrow." Unlike the future of our planet, at least his stories have a happy ending.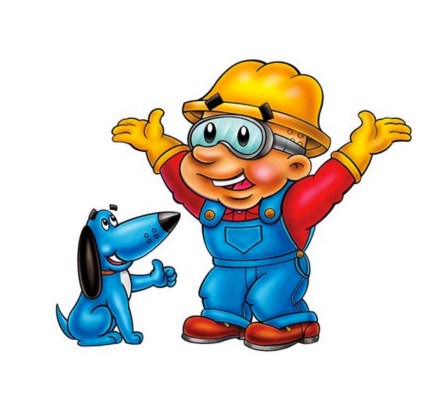 Stay in touch
Sign up for our free newsletter