Everything Else
5 Gas Stations Eats Better Than Most Restaurants
5:36 AM EDT on May 30, 2017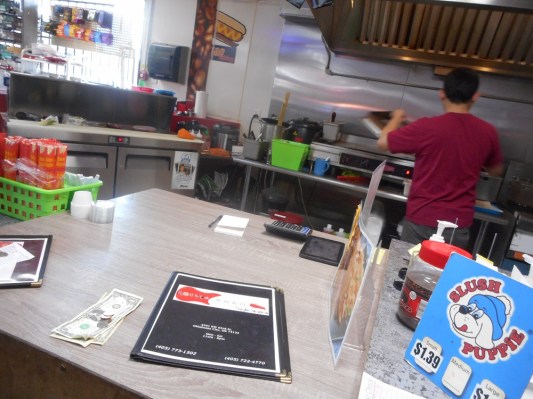 A few weeks ago, I pontificated wildly on the absolute perfection that is this small time rib joint located behind a small glass case in the Corner Market convenience store down on Martin Luther King. While I have spent most of my life dangerously eating from one grab 'n go after another—be it a deep-fried bean and cheese burrito under a deli heat-lamp to those one buck Italian subs from the 7-11 freezer case—I've spent much of my adult life-sustaining on these wholly unhealthy on-the-go regalements as I wait for the gas pump to go click, click, click and my heart to go tick, tick, boom.
The ribs over at Corner Market, however, changed all that; these weren't some chicken tenders or jojo potatoes, nor a microwavable chimichanga or a pepperoni taquito…this was pure culinary art, on par with some of my favorite barbeque stops around town. This was real food, made with some real skill. Thankfully, many of the commenters agreed and even pointed me in the direction of some of their favorite gas station eateries around the Metro, opening up a whole new world beyond roller grills and nacho cheese dispensers that is just as deserving of applause as any five-star downtown restaurant, if not more.
The proprietors of the following eateries located inside gas stations didn't let being in a small space, surrounded by cigarettes and Slush Puppies, stop them from achieving their dreams. In fact, if anything, it probably made them collectively better, pushing them to rise above and harness their talents, forcing them to create some of the best food in Oklahoma City if only to be noticed above all the staid mediocrity and unearned applause. With special thanks to the readers of the Lost Ogle, here's what I consider to be five of the best gas station eats in Oklahoma City, on par—or even better--than most popular restaurants in town. ¡Cómpralo ya!
_
Rock & Roll Sushi Station (4501 N.W. 63rd St.)
Situated in the back of a Goodies is a simple grill, a simple bar and three simple stools. Behind the counter is a self-taught Indonesian immigrant who, in my opinion, is doing God's work making the best sushi in Oklahoma City. Friendly and unassuming, his little area stays busy with customers, most of them inner-city folk placing numerous to-go orders, moving outside of comfort zones thanks to the wide-ranging menu and affordable prices. On my first visit to the Rock & Roll Sushi Station, I turned it up to eleven with an order of Green Mussels ($4.50) that was served up with all the beauty of a Yngwie Malmsteen masturbatory guitar solo, a stunning preamble to their highly recommended power-chord onslaught of the Bento Box lunch ($10.99) containing a giant deep-fried California roll, steamed rice and vegetables and some of the heartiest, most flavorful Teriyaki chicken I've ever whammy-barred. And that is only the beginning of the menu. To paraphrase Joan Jett, I love Rock and Roll, so put another sushi roll on my plate, baby.
_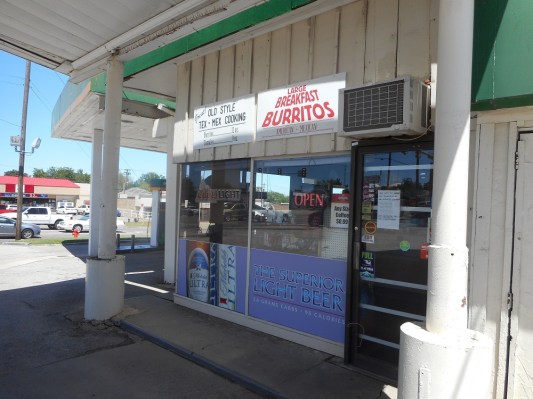 Shamrock Station (3644 N.W. 50th St.)
Most time when I buy tamales, it's fresh from a cooler out of the back of an old lady's station wagon in a shopping center parking lot down on the South side. Made by hand and wrapped in cellophane without any government oversight, they are the best tamales money can buy. But the hours are always so touch and go –and that's not even counting if she's sold out—so it's always bueno to have a back-up tamale vendor and I do now in the persona of this delightfully unassuming Shamrock Station at the corner of N.W. 50th and Portland that will do as a sustituto, serving up these muy gordo masterpieces, some of the best tamales in town, with pork verde and rojo salsa being two of my immediate faves, especially at $1.50 apiece. It's impossible not to eat half a dozen on the way home, corn husks littering the floor like a 3:15 screening How to Be a Latin Lover.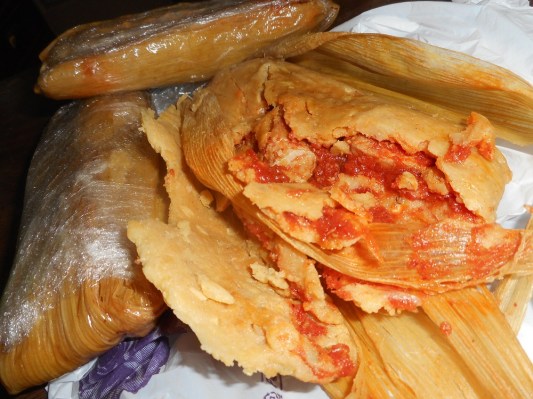 _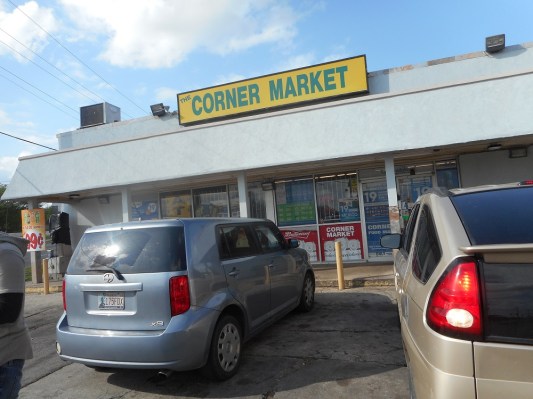 Corner Market (1800 N. Martin Luther King Ave.)
Contrary to what some of the self-appointed barbeque elites might have said about this originally controversial selection, I stand by it. So much so, I'm recommending it once again because it deserves your patronage. Like, today. Located down a stretch on M.L.K., Mr. Leon is busy creating a localized cult of fans with these slow-cooked country-style ribs that are beautifully tender, perfectly seasoned and cut thicker than the thighs of a Red Dog dancer pulling the lunchtime shift—and twice as delicious. Coming in at about five bucks for a Styrofoam box with four or five ribs, complete with white bread and sauce, do it up right and make sure to grab a couple of them succulent deep fried pork chops while you're at it, hoss.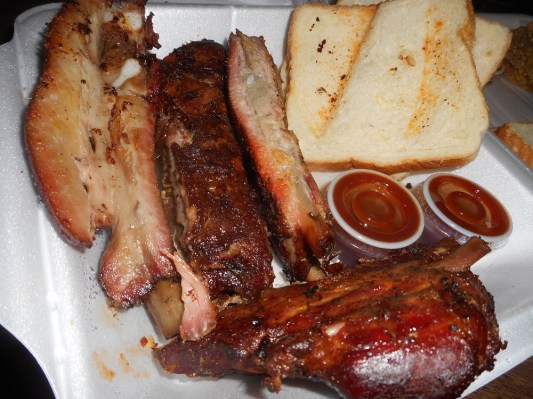 _
Funny Lam's (4200 N. Pennsylvania Ave.)
I know I've seen the name Funny Lam's before—how could you forget it, really?—mostly from back in my school bus days when various inner city points of interest would zip past the window; I vaguely remember passing various convenience stores with the name Funny Lam's emblazoned across the awning. Seems as though the eponymous entrepreneur has recently aken over the former Burger King (remember when it was a Burger King?) attached to the Express gas station circa N.W. 42nd and Penn, offering a concise range of stunning Asian delicacies including Phở, Vietnamese Beef Stew, Korean Beef With Steam Rice and their truly superb take on Pork and Egg Roll Vermicelli ($7.99), served in a bowl bigger than most people's heads and filled with firm vermicelli noodles and topped with crisp vegetables, tangy pork and bits of crunchy egg roll. Funny's ain't no joke!
---
Tandoor Restaurant (1901 E. Reno)
Listen up, holmes: if the guy taking your order at an Indian restaurant asks "How spicy, from 1 to 10?" and, like a big man, you say "Eight!" and he says "No, you should have a 5…", for the love of all things holy, just trust the man and go for a high-end 3. It's a meaningful life lesson that I've learned via dining at the incomparable Tandoor Restaurant, located in, of all places, the Checkers truck-stop out on Reno and M.L.K. Sharing the floor with a small Indian grocery store, Tandoor is probably the best kept secret in town, publicly offering numerous Indian dishes in flavors and blends that are usually only seen on the secret menus at many of your favorite eateries around town. With made-to-order offerings such as the aromatic Goat Biryani ($10.99), when paired with a Pakota cream soda and extra sauce—ask for the extra sauce—it's not being a meal as much as it is an out an out-of-body experience, the flavorful mix of heat and spices literally lifting your soul out of your being to float around the room in a state of exalted energy, especially when eaten before bed.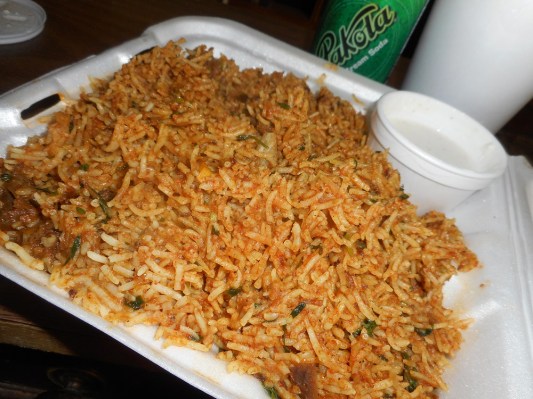 _
It's dangerous how many gas stations sell fried fish, but my heart can't tell me no. Follow Louis on Twitter at @LouisFowler.
Stay in touch
Sign up for our free newsletter