Everything Else
6 Summer Concerts You Have To Go To…
1:29 PM EDT on April 20, 2017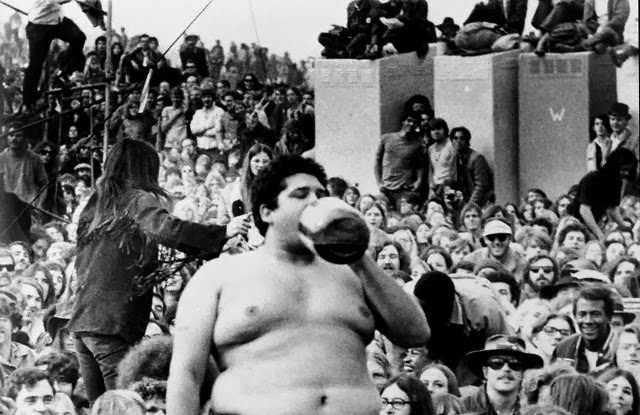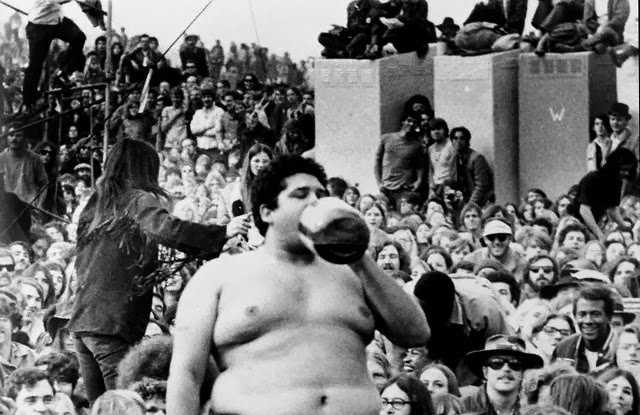 If there's one good thing about being a writer, it's that if you try really hard and believe in yourself, you very rarely have to pay for anything ever again. One such thing is concerts – threaten to write a review of a show and receive a pair of passes for your troubles! From stand-up comedy to 70s powerhouses that only have one original member left in the band, membership has its privileges.
Perusing the concert listings for upcoming summer shows, however, it became apparent that outside of, gulp, Frontier City, the Metro's musical venues and the music that they constantly play, to quote Morrissey, says nothing to me about my life. With such high hopes for the Criterion—who I do believe is trying and will get there— and the struggles of the Tower and their recent listings of Poppe-approved indie dregs, leave it to the state's amusement parks and casinos to take up the live music slack. And, at least at casinos, even if the show stinks, you still get all that free soda! ¡Cómpralo ya!
_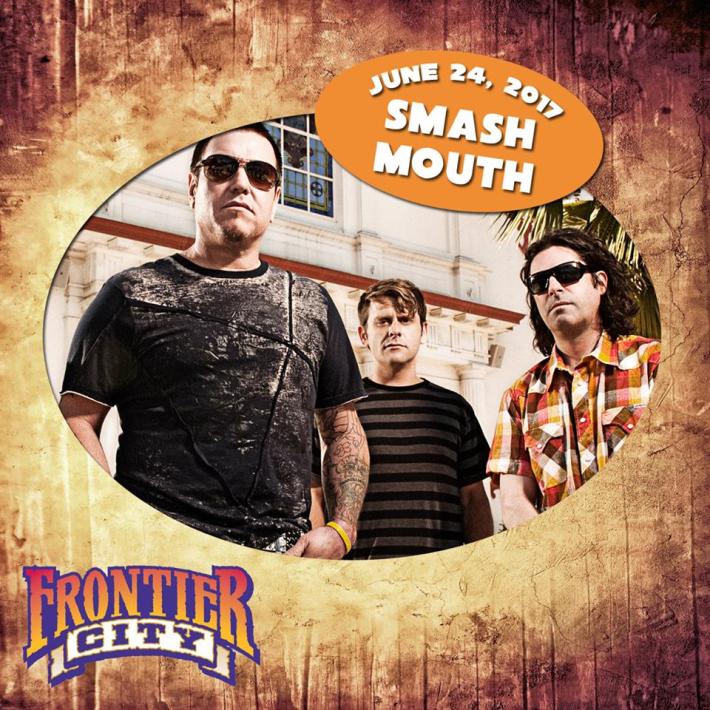 1. SMASH MOUTH (Frontier City, June 24)
I've always admired Smash Mouth for their catchy hooks, their vibrant videos, and their absolute bravery to have an overweight frontman who wears dark long-sleeved windbreakers in the summertime. To steal a line from the Minutemen, this band could be my life. I'm glad to see they're still out there performing their irascibly infections SoCal pop, with a catalogue of hits that go way beyond "All Star"—which is still one of the most perfect songs ever written, let's be honest—and "Walking on the Sun." I'll be there with Dickies shorts on and my Pepsi can for $5 off park admission. They still do that right? (Presented by Subway. Eat Fresh!)
_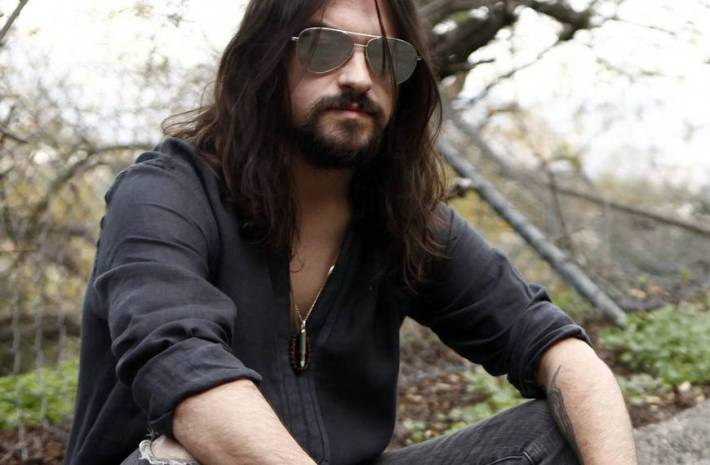 2. SHOOTER JENNINGS (Choctaw Casino Resort, Durant, June 30)
Before overrated critical darlings like Sturgill Simpson and Chris Stapleton showed up on the doorsteps of Pitchfork, clad in denim swaddling and suckling on a PBR, Shooter Jennings had been doing the next-gen outlaw thing and doing it well from his first release Put the "O" Back in Country to his hallucinogenic recent works like Black Ribbons. His lives shows are always raucous rave 'em up affairs that would do his daddy Waylon proud, mixing genres and moods, never once taking off those signature Ray-Bans. I'm especially excited to see how country fans will take his Giorgio Moroder-inspired new stuff.
_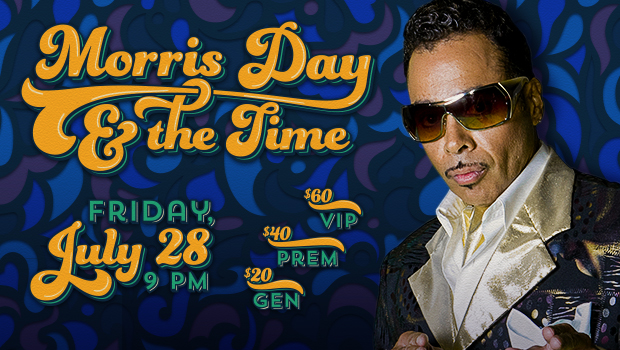 3. MORRIS DAY AND THE TIME (Winstar, Thackerville, July 28)
Now that Prince is dead, Morris Day is the last connection we have as a species to that patented Paisley Park stank that saved not only 80s r&b, but pop music in general, adding sexy synths and lusty jungle rhythms to stories about gigolos and fresh drawers and, good God almighty, just a little dab of that hot and spicy chili sauce. With showstoppers like "Jungle Love," "The Bird," and "Jerk Out" that are worth admission alone, have your manservant Jerome press your best mustard zoot-suit and get ready for two hours of some underwear-staining nasty funk.
_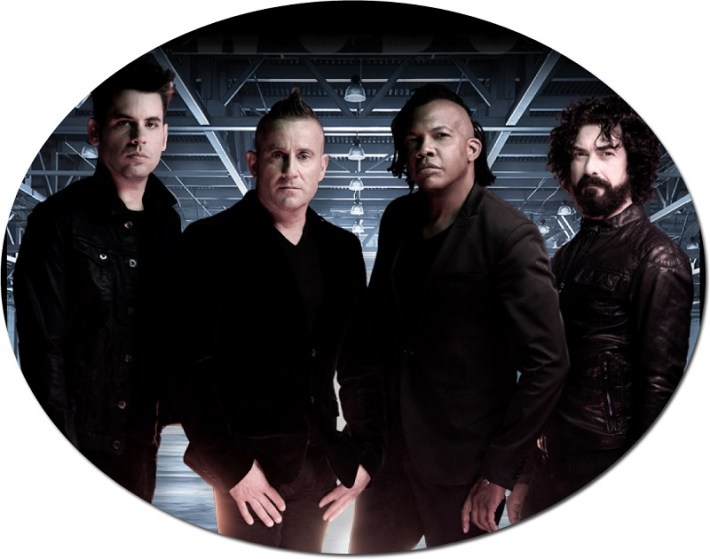 4. NEWSBOYS (Frontier City, August 12)
My God's not dead, he is surely alive. It's a valid point that the long-enduring Christian rock band have been doing their damnedest to spread amongst the heathen masses and, short of appearing in local churches where most stunted angels fear to tread, why not spread their U2-esque sound and Christ-like message of sonic proselytizing in a forum where not only is the concert free with park admission, but show up early enough and you can probably find an eager church youth  group who will do a laying of the hands after breaking your tailbone on the Silver Bullet. If that's still a thing there—I haven't been to Frontier City since the late Chuck Berry did a gig there back in '96. And believe me, that was almost just as spiritual.
_

5. GLORIA TREVI (El Paso County Coliseum, El Paso, TX, September 1)
Yes, I know this isn't an Oklahoma concert. But until Oklahoma starts getting more Mexican artists up this way—there is a market, pendejos—we'll just have to keep sending those entertainment dollars South of the Red River, deep in the heart of Texas. And with this long-awaited show coming up around my birthday, I can't think of any better way to spend it than wallowing in the pained histrionics and melodramatic verisimilitude of Gloria Trevi, the long-suffering diva of Mexican pop who, since being released from prison, has crafted a live musical performance that is the very definition of "fierce." Sorry, Beyonce!
_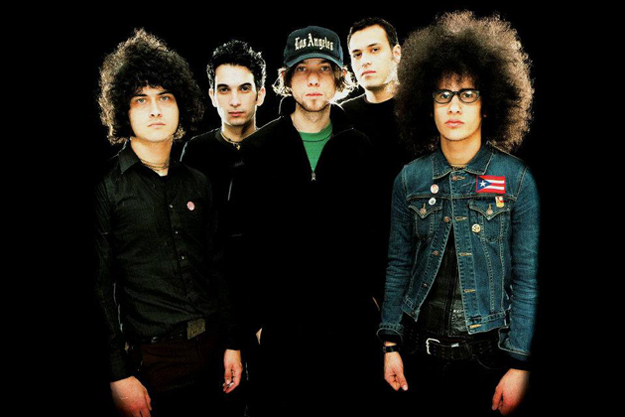 6. Patrick's Bonus Pick: AT THE DRIVE-IN (Criterion, June 13th)
Hi! Patrick here!
Last June, I flew to Philly to catch screamo punk gods "At The Drive-In" for the reunion tour. One year to the day later, and they'll be at The Criterion in OKC.
ATDI is one my favorite acts from the early aughts. They sound like Fugazi meeting Sunny Day Real Estate at a Rage Against The Machine fan convention. I asked Louis to include them in his post, assuming he'd be a fan of the El Paso quintet's loud, abrasive, run through a brick wall like freight train sound, but he shot me down. That's no problem, because A) we all have our own taste in music and B) as the owner of the site, I basically get to do what I want anyway.
Check them out at the Criterion on June 13th. I'm going to a pull a Louis and try to score some free tickets.
-
If you're reading this Atheist_American, I totally invite you be my date to see the Newsboys. Follow Louis on Twitter at @LouisFowler.
Stay in touch
Sign up for our free newsletter