For those of us who were lucky enough to have those abuelas that lived to cook and then overcook whenever you visited, chances are you've already have had the best enchiladas of your life. I know that I have and because of it, everything from there on out has always rated a second place in mi estómago y mi corazón.
Thankfully enough, Oklahoma City is loaded with great Tex-Mex joints that are almost as good as any borderland kitchen in the Rio Grande Valley, making it easy to take somewhat of a culinary trip back home without leaving the city. Enchiladas have always been my own private comfort food, a handmade meal where you slow down and take your time, using a fork to cut precise squares that are lovingly placed on the tongue as though it were a form of Holy Communion con carne. Con queso.
Here's a few of my favorite hot-spots when I'm in an enchilada kind of mood. Most of these places have various locations around town, so don't get too hung up on where I personally choose to dine, cuz. Most of the menus are uniform and all deliver a beautifully crafted and wonderfully delicious product. So tuck your cloth napkin in your shirt, take a swig of ice water and let's eat. Here's my five favorite enchilada dishes in the Metro, in no particular order. ¡Cómpralo ya!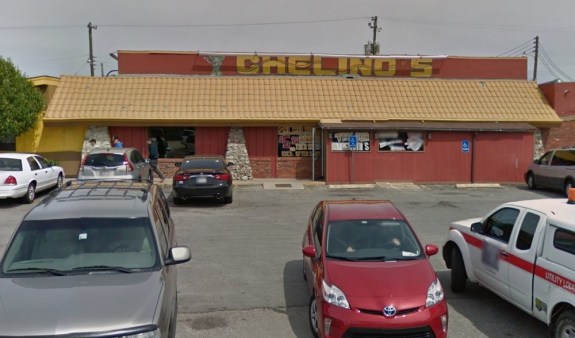 Chelino's Nino's Favorite Enchiladas (5900 N. May Ave.)
An absolute Oklahoma City legend, by now everybody has their favorite thing to order at Chelino's, so much so it makes you wonder why they even bother to keep printing menus. For this longtime fan, for as far as I can remember—almost 20 years now?—I've always been all about that bass that is Nino's Favorite Enchiladas ($10.99): two of their absolutely stuffed cheese enchiladas—and you know how good that Chelino's cheese is, natch—topped with a spicy chili non carne and then, in a genius move, two fried huevos are dropped right on top in an act of sheer culinary ganas. Man alive does it work, right up to the added bonus of sopping up that leftover egg yolk and chili with a couple of tortillas hot off the press. You know, for dessert.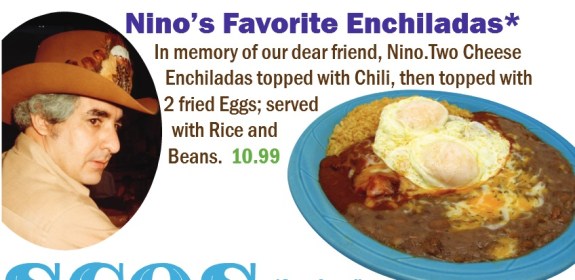 _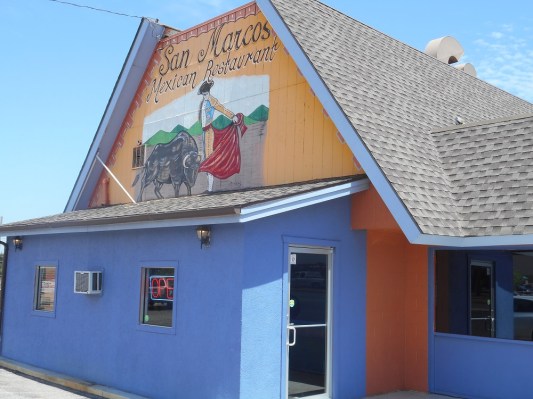 San Marcos' Fajita Enchiladas (4024 N. May Ave.)
Now when it comes to just good old school cheese enchiladas, San Marcos' are el mejor absoluto in town, so usually when I take someone there and they ask what's good, I'll always point them in the direction of the number one, the two enchiladas special ($8.29), which is a muy fantastico primer to what San Marcos has to offer. My personal favorite, however, is the number twenty: the fajita enchiladas ($8.89) which is exactly like it sounds: marinade and grilled fajita meat inside enchiladas and covered in ranchera sauce. Seasoned beef and gooey cheese in the first one, deliciously seared pollo and fresh crema in the second, both bedded down and drenched in that lip-smacking ranchera sauce, spicy and red and ready to pick a fight.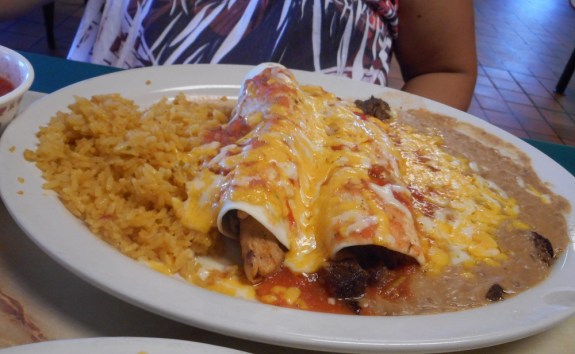 -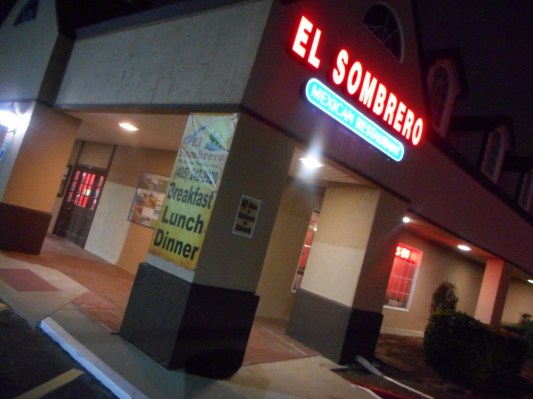 El Sombrero's Carne Asada Enchilada Dinner (4900 N. May Ave.)
That space on the N.W. 47th and May-ish corner of Mayfair Village has always had trouble keeping a tenant; it seems that new restaurant moves it on in there every couple of years. I still remember when Le Sam--remember Le Sam?--the top-notch Vietnamese buffet was there. As for the here and now, let's light a novena to La Virgen and bang a drum loudly that the latest opening, a Northside expansion of the ever-reliable Southside mainstay El Sombrero, stays open for a little while longer. Bringing their time-tested meals with them, their carne asada enchiladas ($8.49) are the perfect antidote to the same ol' cheese or ground beef offerings, with the charred steak lovingly bonding with the rich queso, topped with a tangy salsa rojo that is more a trained mixture of spices and seasons than just opening a can of that overly salty amateur mierda, which is something that quite a few joints could learn a little something from.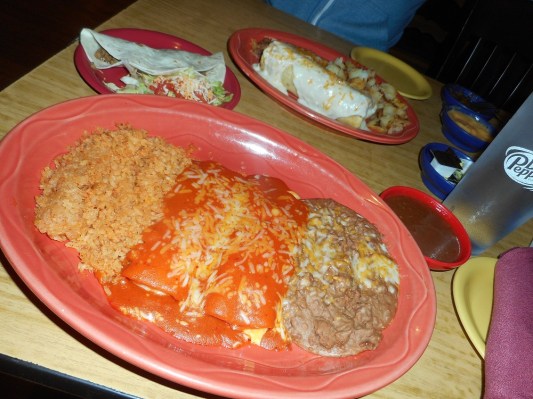 _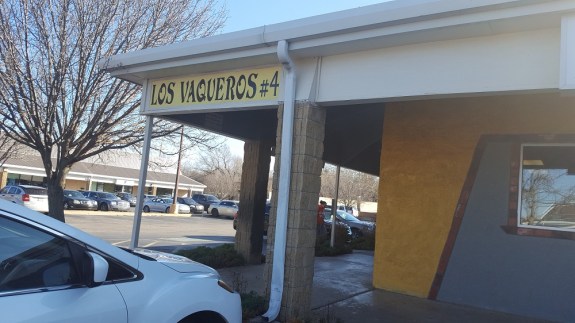 Los Vaqueros' Cheese & Onion Enchiladas with Chili Con Carne (Holiday Square, 1114 S Air Depot Blvd #2, Midwest City)
Growing up in South Texas, the cheese enchiladas were always packed with plenty of onions. Like, a lot of them. Maybe they're more concerned with their folic acid intake down that way than they are further up north, but at first it was kind of a brusco despertar when I'd order them here in town and they'd be just… cheese. The literal hidden gem (way back in a shopping center in Midwest City that's easy to miss) Los Vaqueros #4 is one of the few places 'round here that I've seen offer cheese and onion enchiladas ($8.95), a taste of pure nostalgia done absolutely right, with what seems like a whole bulb stuffed between the two of 'em and drenched in a blessed downpour of mellow chili con carne and cheese. Take me home, onion roads…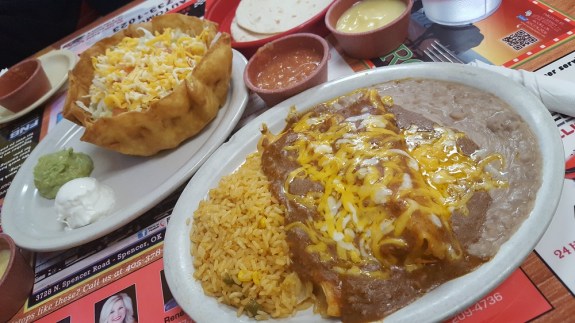 _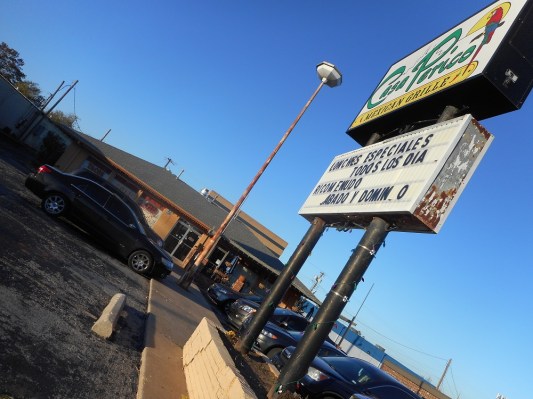 Casa Perico's Enchiladas de Queso (4521 NW 63rd St.)
I kind of get the feeling that, for many locals, Casa Perico isn't their first choice for Tex-Mex. I've usually ended up dining there alone on occasions, with everyone from my Latina mother to freeloading acquaintances turning their nose up at my dining offer. Maybe it's a She's All That scenario where I see something beautiful they don't see, because I've always enjoyed unique choices like their fried avocado slices and, especially, their torta de carnitas (served with a side of Mexican fried jalapenos!). But for a simple, rustic take on a normally heavy dish, the enchiladas de queso ($10.99) are delicately crafted, and when sided with some papas rancheras and borracho beans, it really makes for a bomb lunch that isn't comida overkill.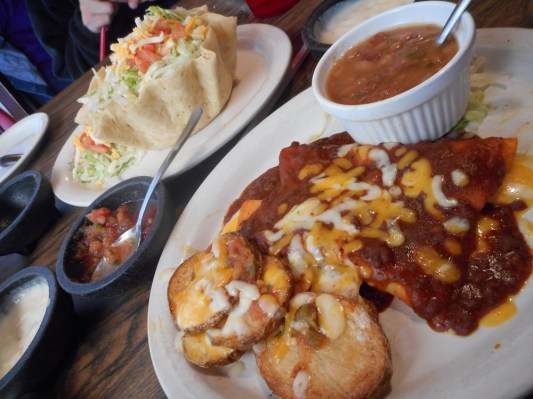 -
Previous TLO Top 5s: Snowcones | Taquerias | SW 29th Taco Trucks | Non-Taco Food Trucks | Breakfast Joints | BBQ | Chinese Buffets
Possible autobiography title: To Live and Dine in OKC. Follow Louis on Twitter at @LouisFowler.
Stay in touch
Sign up for our free newsletter