Everything Else
The 5 Best (Non-Taco) Food Trucks in OKC
8:40 AM EST on December 15, 2016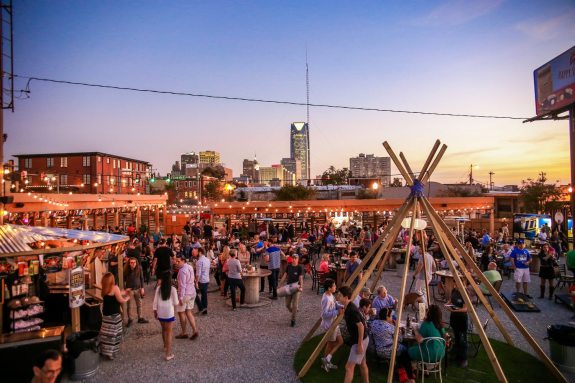 Oklahoma City truly is home to some of the best food trucks in the world. I don't know what it is about us—maybe we just want it more—but everywhere I've been, no one goes out of their way to be more original, more skilled and, above all, more delectable, than we do here in the Metro.
Having already covered OKC's absolutely phenomenal (and wholly Hispanic-driven) taco truck scene—we have so many of those they needed their own entry—I thought it was time that I finally put down on wax what I believe to be the five best non-taco trucks in Oklahoma City. It only took me about a year to compile my findings—you have to be thorough, you know—and by this month, I've sampled a little over 30 of them, snacking on everything from low down chili dogs to high-class ramen.
Now, if you don't see your favorite on here, don't have a thrombo; these are what I consider to be the top of the pops, according my own set of culinary peccadilloes. So take a deep breath, grab some cash out of the ATM and pass the extra strength Tums, here's the five best non-taco food trucks in Oklahoma. ¡Cómpralo Ya!
Like Little Richard, Bobo's is the underappreciated originator, creator and emancipator of the OKC food truck scene, a longtime legend situated in an empty lot near N.E. 23rd and MLK. Most Friday and Saturday nights, those bright floodlights beckoning out to hungry travelers like a Southern fried star of Bethlehem, this venerable institution has provided starving insomniacs and revved-up clubbers with the best damn fried chicken in Oklahoma, period. With its rich smoky flavor, soulful spices and all that sensually sweet honey drenching every joint, you can't beat a seven piece Styrofoam box of Heaven, complete with seasoned French fries and those preternatural deep-fried biscuits for $11.99. Just make sure you have nowhere to be the next day—that Bobo's hangover is for real, son.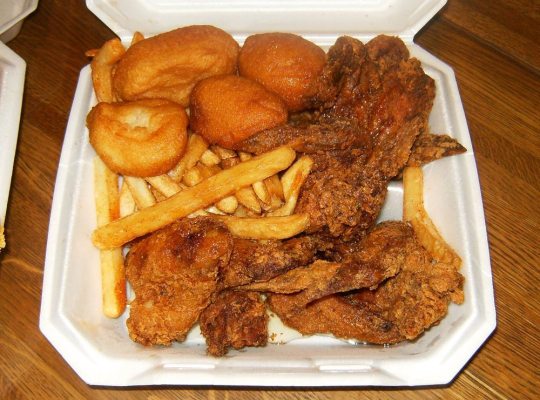 -
¡Venga! If there is one food truck that I'm definitely wanting to normalize relations with in the upcoming year, it's the sabroso treat that moves to a Cuban beat, Babalu. I first encountered them earlier this year at the Fiestas de las Americas and have since fell in amor prohibido with their entire menu, but I keep coming back again and again to that old-fashioned Cubano ($9.00). Like a 1955 Plymouth, this sandwich is a true work of art and a feat of engineering that combines sultry roasted pork, cheese, pickles and Cuban mustard butter hot pressed on a baguette especial that goes down smoother than a Cohiba rolled on the thighs of a supple virgin.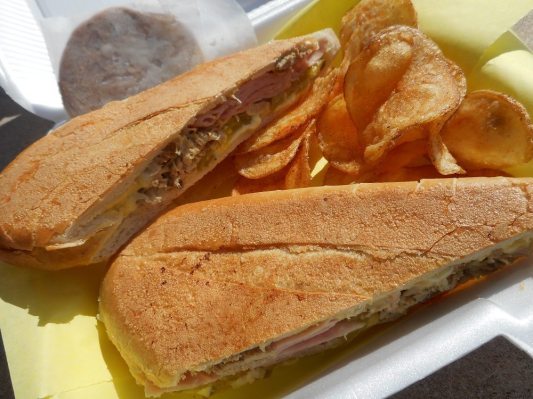 -
I think that we, as a society, have come to not expect much from pizzas served out of a moving truck. I've been burned before, as I'm sure we all have, by routine slices of greasy pepperoni that make a Totino's Party Pizzas look positively gourmet in comparison. And then along comes the Saucee Sicilian—voted one of the best food trucks in America multiple times—to up the pizza game in OKC, stationary, on-wheels or otherwise. Specializing in time-honored Neapolitan-style recipes, these wood-fired pantheons of old-world pie-making are meant to be slowly savored and lavishly lusted after, not stuffed in your mouth like a dank New Yorker on the go. My favorite, the Tusa ($11.00), is a real tastebud-tester, with its mix of hot capicola, hot soprassata, Italian sausage, and for that extra bite, chili oil, total piquant perfection.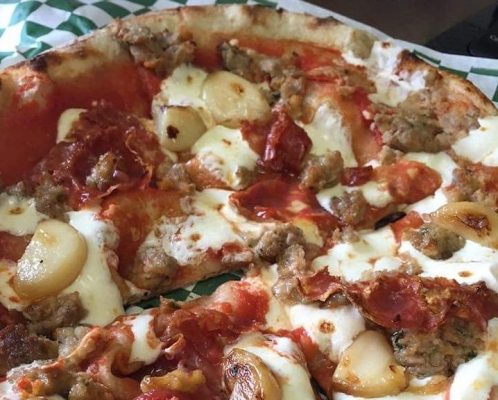 -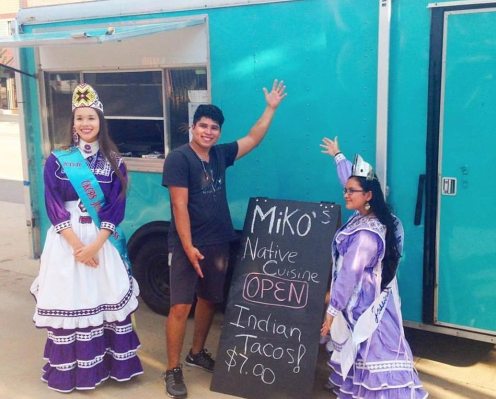 Armed with nothing more than an innate talent for cooking and a passion to express his Choctaw heritage, Miko Barber spent months in his home kitchen perfecting his unique take on popular Native eats before opening up his highly lauded (and usually sold out!) food truck, and it absolutely shows: his modernized narrative on seminal dishes such as Indian tacos and nachos are thoughtful retellings, fully dissected and reimagined with traditionally Native ingredients like corn, squash and pumpkin used to create groundbreaking alternatives to the same old pinto beans and cheddar cheese the State Fair would have you think is the norm. As an added bonus, don't forget to stick around for Miko's pumpkin-based dessert frybread with his special dipping sauce ($5.00), a truly magical sweetie worthy of its own drum-circle tribute.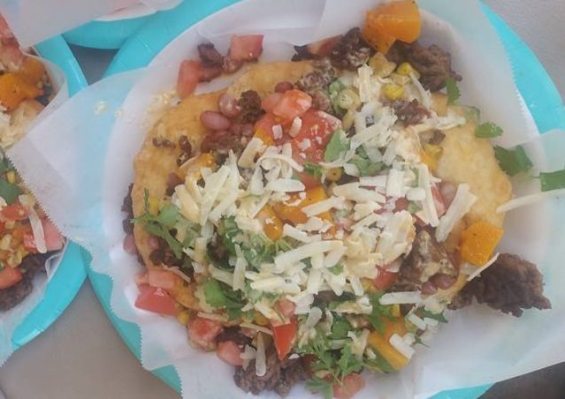 _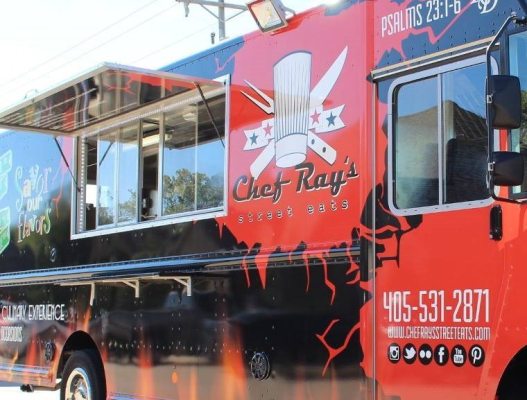 Relatively new but completely welcomed to the scene, I do declare that Chef Ray's is proof the South is gonna rise again—culinarily, at least—via his Dixieland-inspired offerings of such debaucherous delicacies like the finger lickin' and guitar pickin' Nashville hot fried chicken ($10.00), the downright addictive pumpkin spice chicken and waffles ($10.00) and, what Chef Ray has become famous for, this year's State Fair hit (and rightfully so, for once!) the Oklahoma Sweet Tea Glazed Fried Chicken ($10.00), a diabetes and cholesterol bonds of gastronomic incest worthy of a Tennessee Williams potboiler,  served with fries, toast and the tangy-as-all-get-out slaw. Lord have mercy, my good sir!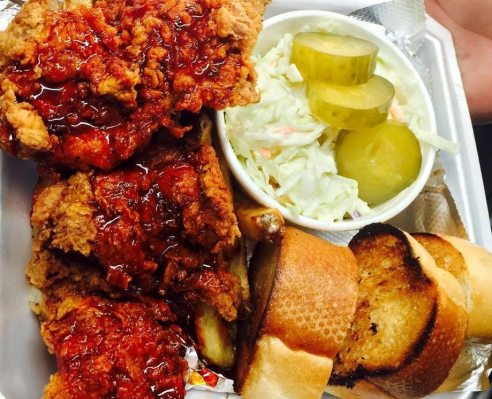 -
Has anyone seen Mexi-Dog? They would've made the list but they seem to have disappeared. Follow Louis on Twitter at @LouisFowler.
Stay in touch
Sign up for our free newsletter