Everything Else
College Football Musings from the Train: The Calm Before the Storm
9:01 AM EST on November 21, 2016
10) Oklahoma handles West Virginia
The fighting Sooners of Norman did their part Saturday night, beating the West Virginia Mountaineers 56-28 in what had to be the strangest 28 point win in the Bob Stoops era. Looking at the numbers, you would think OU lost. UWVA outgained the Sooners 579 to 485, and had a guy rush for 331 yard on the ground. Baker Mayfield only completed nine passes. Westbrook had two receptions.
The difference? Four turnovers. Four really big, like HUGE, turnovers, two of which occurred as the Mountaineers were deep inside OU territory. Oh, and the penalties didn't help them either.
It was a weird game. Oklahoma sprinted ahead 34-0 in the first half, because of course Austin Seibert missed an extra point. Then OU let West Virginia score three consecutive touchdowns in an eight minute span to bring them to within 13. Oklahoma then finally put West Virginia away the only way Oklahoma knows how to put any team – scoring a lot of points.
You win a game in Morgantown on a Saturday night in the snow against a team with everything to play for, you walk away happy. You win a game by 28 when you were dominated at the line of scrimmage by an at best average running back, you are relieved. And you look forward to the next game - against a team that has learned how to run the ball and can play good defense. Yikes.
–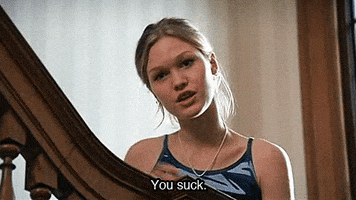 9) This OU defense is the drizzle shits
Again, I understand that – for whatever reason – no one can stay healthy on the OU defense. Another game, another starter down in the form of Jordan Evans hamstring. We got guys quitting (see Walker, Charles). We got guys having to give up football (see Dimon, Matt). We got guys I have never heard of playing (e.g. Who in the blue hell is number 20?!). But this is Oklahoma. And Oklahoma doesn't give up historic numbers to a running back who one week ago amassed all of three carries for 12 yards.
At this point in the season, we know what Oklahoma is. A great, great offense. A terrible, terrible defense. It is a credit to Lincoln Riley, Baker, the running backs, and By God Dede Westbrook that this team is playing for a 10 win season in two weeks. And it's a damned shame this offense is being wasted by a formerly good college football coach who for whatever reason can't recruit depth and can't figure out how to stop any offense worth a shit.
My only hope – and the hope of most OU fans – is that this shitshow in 2016 bodes well for the future. Guys who weren't supposed to play are playing. Guys who were going to play spot duty are playing big monies. Caleb Kelly. Jordan Parker. Curtis Bolton. D'vonta Lampkin. Neville Gallimore. Kapri Doucet. Maybe this is the low to a high in a few years.
Or maybe this is what Mike Stoops' defense is moving forward: virtually unwatchable.
–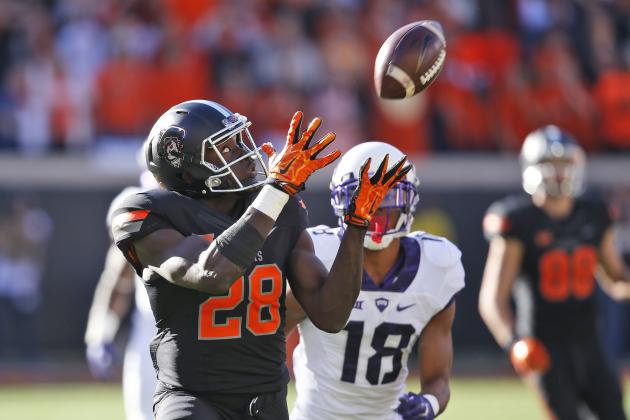 8) Oklahoma State shows the f up
"This will either be a close win of OSU or TCU rolls" --- some stupid asshole
Oklahoma State made a statement this past weekend. The Pokes rolled into Fort Worth and kicked the holy shit out of TCU 31-6. And the score wasn't that close. The Cowboys held TCU to 343 yards and 6 f&$%ing points at home. Oklahoma State on the other hand racked up 541 yards, with 334 coming on the ground against what appeared to be an improving TCU squad. Ummm, about that ...
The Pokes running game was damned dominant all afternoon. Justice Hill and pedestrian running back Chris Carson combined for 300 yards rushing and a score with only 35 carries. That's like... a lot of yards per carry. These facts made Mason Rudolph's mediocre day tolerable. The quarterback was 17 of 34 for 207 yards. He really didn't look good at any point during the game, and if not for Caleb Lacy's heroics, Rudolph's numbers would have been downright Garman-like.
But that didn't matter. Not in the least. The Poke defense and the running game were top-notch. This is the type of game that should scare OU fan. OSU was able to assert its will early and often. They run through holes. They stopped TCU behind the line. They turned over the Frogs. This was the best game OSU has played in a few years. They'll win the conference with this type of performance in two weeks.
-
7) About that defense ...
Oklahoma State's defense was terrific. This was a performance none of the other Big XII schools have shown in 2016.
Kyle Hicks rushed for 192 yards and five touchdowns last week against Baylor. He was held to under 2 yards a carry by OSU. Kenny Hill was OK, but was picked off twice. Who gives a rats ass if you give up 79 yards rushing to the quarterback when no one else on the offense can do a damn thing.
This was a dominant and encouraging performance by the Poke defense. The linebackers were in Oman every running play. The secondary was hawking. What else can be said about Vincent Taylor? Defensive Player of the Year.
TCU is a good offense. Maybe closer to very good. OU is a great offense. It will be fun to watch this defense at its best against the best offense in the conference.
–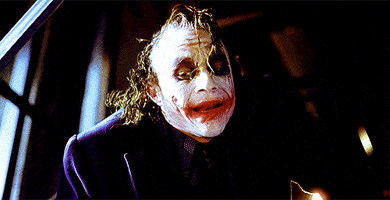 6) Bedlam
Once again, the great state of Oklahoma is home to the best teams in the Big XII. Oklahoma and Oklahoma State are doing their best to make the conference look brilliant by scheduling Bedlam as a marquee, end of season matchup to decide the conference title. You know, the literal exact opposite of Texas/TCU and Baylor/Texas Tech.
We have the suddenly dominant Oklahoma State defense against the most dynamic offense in the country. We have the suddenly dominant Oklahoma State running game against a sieve that made another career out of an average football player. James Washington versus Jordan Thomas. Samaje Perine and Joe Mixon versus Vincent Taylor. Glenn Spencer against Lincoln Riley. All with two weeks to prepare.
This should be a prime time game with all eyes on Oklahoma. But thanks to the Big XII and their shit ass television deal, it will be either an 11m or 2pm kickoff.
–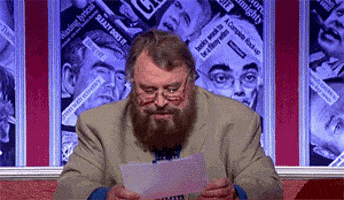 5) Texas ... BWAHAHAHAHAHAHA
Kansas has beaten Texas once. Ever. The last time the Jayhawks beat the Longhorns was in 1938.
Until this year.
Texas gave up an 11 point lead in the 4th quarter against the worst damned team in major college football, losing 24-21 in overtime in Lawrence to a team that had not won a conference game since 2014. This despite Donta Foreman's heroic 51 carries for 250 yards and two scores. Of course, it doesn't help when you turn the ball over SIX TIMES. Including a bad, terrible, awful interception in overtime.
Remember back a few months ago when Texas fan (and the media) would have you believe Texas was back after beating what turns out to be a terrible Notre Dame team 50-47? Remember when Shane Buechele was the second coming? Remember when Charlie Strong said Texas would never lose 7 games in a season again?
(Fast forward 8 months)
Remember when Charlie Strong was the head coach at Texas? Man did he suck.
–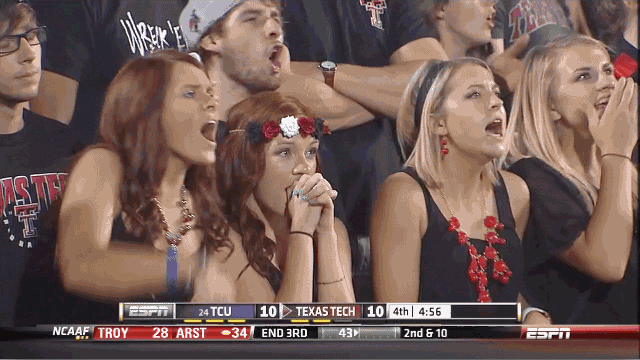 4) Texas Tech at Iowa State #HOLYSHIT
Sometimes the score doesn't accurately reflect how badly a team loses or how good they looked in real-time.
66 - 10 is pretty damned accurate.
I use the word "embarrassed" a lot. For example.  when discussing the OU defense. Or Charlie Strong. Or Notre Dame. "Embarrassed" probably isn't a strong enough term to describe how Coach Kliff and the entire Texas Tech program should be today. The Red Raiders were out gained by 302 yards. They turned the ball over three times. ISU converted 10 of 13 third downs.
As bad the defense was (66 points, folks ... against ISU), Tech could only managed 10 points and 306 total yards. This is the same team that racked up 854 total yards against OU, and the same team that should have beaten Oklahoma State a week or so ago. Charlie Strong is losing his job. Explain to be why Coach K shouldn't be canned after a 7+ loss season? The Red Raiders are a train wreck.
-
3) Michigan State should have won; deserved to lose
Riddle me this...
You are at home with a middle school quarterback, a great running back, and a great defense. Your offense has struggled all game. You are playing the #2 team in the country. You score with 4 minutes left. An extra point ties the game. You kick the - ...
No, you got for two. With a passing play. Thrown by the middle school quarterback. After running down the Buckeyes' throats.
Of course you don't convert. Screw overtime – let's go for the win... WITH 4 GD MINUTES LEFT?!? It defies logic. Kick the extra point. Stop Ohio State. Try to score to win. Worst case – go to overtime where all you have to deal with a short field.
Oh, and don't compound your idiocy with a squib kick. Or maybe you are a sadist. Is Mark D'Antonio a sadist? Probably. He's a moron that's for damn sure.
-
2) Final Four
Alabama: Tide will cruise to the championship.
Ohio State/Michigan winner - Neither looked very good this past week, but this should be an epic battle in Columbus this weekend.
Clemson - Because Dabo Sweeney is going to owe God something fierce.
Washington - Alabama may beat the Huskies by 100 in the CFP semi-final.
-
1) Predictions
Bedlam
Since I have been relatively dead ass wrong all season, this game will probably be a blow out. But by all accounts, this should be a great game.
Oklahoma: 35
Oklahoma State: 34
Stay in touch
Sign up for our free newsletter