Everything Else
College Football Musings from the Train: Part II
9:20 AM EST on November 7, 2016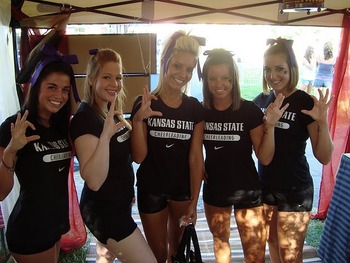 5) Oklahoma State finds a way
These Cowboys are quickly becoming the Clemson of The Big XII. The Pokes were down by nine with nine minutes left in the game and woke the hell up, scoring the final 15 points via the arm of Mason Rudolph, and beating a game Kansas State Wildcat team 43-37 in Manhattan.
Rudolph was amazing and confounding. He passed for 457 yards, completed 77% of his attempts and five touchdowns. He also threw two interceptions, including an inexplicable pick six early in the second half. But he was great when he needed to be, as OSU all but abandoned the running game despite rushing for 180 yards on 26 carries. James Washington was equally great, scoring twice on seven catches and amassing 117 yards via the forward pass. OSU finished with 637 total yards against what many thought was a decent defense.
The defense? That was a little more disturbing. Kansas State is a bad one-dimensional offense that isn't littered with talent. Yet they were able to move the ball with relative ease against an improving Oklahoma State defense. The Pokes gave up 345 yards on 56 carries, 30 from the 'cat quarterback. Though they stepped up at the end of the game when they needed to, the defense was unable to stop Kansas State's running game and was unable to turnover that bad offense until the last play of the game. It won't matter this weekend against Texas Tech, who can't be stopped but equally can't stop anyone. But it will matter in Fort Worth and Norman.
This team just does not quit. It helps when you have superior talent on the offensive side of the ball - the Pokes are never out of a game. Oklahoma State's defense was something to be desired, but nothing to get too excited about. The Pokes still control their own destiny and passed their first of three big road tests to end the season.
-
4) This conference ...
The fact Oklahoma is the only undefeated team in conference is frightening. The Sooners are a borderline top 15 team. There are two really bad teams in the Big XII with Kansas and ISU. And then there are eight average teams that you could throw in a hat and not differentiate based on the results on the field. Who is the best of this puke fest?
Oklahoma State, Oklahoma, and West Virginia can all win the conference. Baylor is flailing after that bit of hilarity in Waco last week. TCU is blitzed by the Mountaineers and is held down defensively by Texas Tech, then embarrasses the aforementioned Baylor Bears. Kansas State doesn't get blown out by anyone. Texas Tech can beat anyone in conference, but can't stop a fart from shitting their pants on defense. Everyone has problems.
Except for Oklahoma State.
The Pokes are the best all-around team in the conference. They can play offense. They have arguably the best defense in the conference (Kansas State running attack aside). West Virginia's offense isn't any good. Oklahoma's defense is abysmal, and Texas Tech's is worse. TCU is wildly inconsistent. Baylor? Karma. Kansas State is one-dimensional. Oklahoma State is primed to win this conference.
-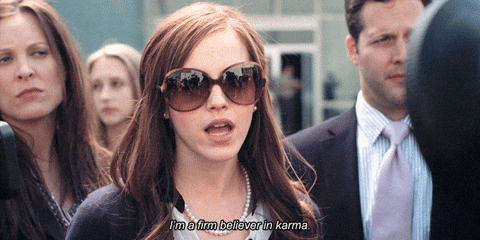 3) Quick hitters from Saturday
- Maybe Dont'a Foreman can win the Heisman. Dude went all Rick Williams on Texas Tech, running for 341 yards against the worst defense in the country, and leading Texas to a 45-37 win in Lubbock. Texas did its dead-level best to piss the game away running a quarterback sneak on 4th and 1 inside the Tech 25 with time running down. But it was Foreman and his 10.3 yards a carry that got Texas its first road win of the year.
- Speaking of Texas, the Aggies were given a gift in being selected for the initial college football playoff. Then went all Aggie and lost to a bad Mississippi State team in Starkville 35-28. Trevor Knight was bad while he played, going 5 for 14 for 43 yards. The vaunted Aggie D? Gave up 574 yards, including 365 on the ground.
- Baylor, karma called. It's here and wants you to fellate him. The Bears were destroyed by TCU in Waco 62-22. The Rapists were held to 415 total yards while giving up nearly 700 to completely average TCU. All this on the day where the team wore all black in support of resident slime ball Art Briles. All this on the same day where students sold T-shirts in support of asshole Art Briles. Because sexual assault is cool right? As long as you don't finish last in the Big XII, right?
- Notre Dame had six offensive possessions in their loss to Navy Saturday afternoon. The Irish had two possessions the entire second half. They are now 3-6 and very much terrible. This job should be open in a few weeks.
-
2) Final Four
Alabama - They win 48-0, they win 10-0. All they do is win and dominate offenses.
Michigan - Just waiting for Ohio State
Clemson - Who are they going to lose to? Someone in the playoff will destroy the Tigers
Washington - Here because they are 4th of 4 Power 5 undefeateds.
-
1) Predictions
Baylor at Oklahoma
Baylor is teetering on a dumpster fire. Oklahoma *should* get most of its squad back for the game this weekend. Maybe TCU has figured something out. Maybe Baylor's loss last week was a mirage. Oklahoma still can't defend for shit, so regardless there will be a lot of points scored.
Oklahoma: 59
Baylor: 35
Texas Tech at OSU
OSU had some issues last weekend defending a bad offense, and Tech for all it's issues has a good offense. But OSU turns everyone over. Lots of points, but OSU should win going away.
Oklahoma State: 66
Texas Tech: 34
Stay in touch
Sign up for our free newsletter