Everything Else
College Football Musings from the Train: Part I
11:34 AM EDT on November 4, 2016
5) Oklahoma beat Iowa State
Oklahoma for some idiotic reason agreed to travel to Ames, Iowa for a showdown against the fighting Cyclones of Iowa State five days after hammering Kansas, and the evening after I stayed up all night celebrating history.
The Oklahoma Sooners defeated Iowa State 34-24 in an ugly win, which is better than a pretty loss. The offense had its good and bad moments. Good? 28 points in the first half. Bad? Six GD points in the second half. Good? Dede Westbrook was a man again. 131 yards and a score. Bad? Time management. Good? Dimitri Flowers is a bigger man - 115 yards and three catches with a score. He shouldered the bulk of the run game with everyone else either marginally effective, injured, or suspended. Good? Baker Mayfield was pretty good as long as he threw the ball. Bad? Baker Mayfield running the ball.
The defense was relatively bad against a bad offense, and they get their own talking point. Remember when OU's defense obliderated Seneca Wallace and Texas Tech air raid and Texas and Texas A&M? This is not that defense or any resemblance of that defense.
But regardless of the score and my next talking point ... When does this team catch a break? I fully expect someone to be injured on every play. How is it possible to lose starters at such a ridiculous clip. Running backs. Linebackers. Defensive backs. Defensive lineman. Again ... Bob sold his soul to the devil in 2000.
This column about OU's play last night smacks of negativity, but they won. They went to Ames on short rest and beat a rested ISU team short handed. Pack up. Go home. And get ready for Baylor.
-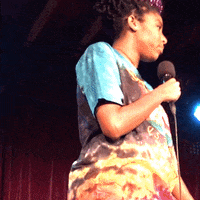 4) This team is hard to watch
Forget the missed field goal yet again. Forget the non-existent running game for 3+ quarters and the breakdowns against the blitz. And before anyone yells at me, forget the relatively good performance after ISU took the lead 17-14 ...
This is the worst defense OU has fielded since I started watching OU football.
The numbers show it. The eye test proves it. They can't get to the quarterback. They can't defend the forward pass. They are awful at tackling, especially in space. They seem completely outmatched at linebacker, probably because the young guys are all 190 pounds and look like cornerbacks. I have no confidence in their ability to stop anyone with a pulse. And yes that includes ISU sans drops and injuries to their top running back. Oh, and they couldn't turn over a fried egg. Against an offensive line starting THREE walk-ons.
I understand the squad is hurt and undermanned. I don't understand guys regressing as they become upperclassmen. What in the monkey fuck happened to Jordan Evans? He was a star in the making a few years ago. Now, he literally can't do anything well. He doesn't defend the pass. Can't blitz for shit. And is wholly ineffective at tackling in space. Jordan Thomas? Against teams that can really throw the ball, he gets beat. Like a lot. Ahmad Thomas was at least tolerable last year. His next play (big or otherwise) from the safety position this year will be his first.
I recognize the numbers from the ISU game were ... eh ... ok. But this performance does nothing for me moving forward. Oklahoma plays the three best teams on the conference slate before the calendar turns December. This defense can't have a bad half or an average game and beat Baylor, West Virginia, or OSU.
-
3) Tell me why Oklahoma ever plays a Thursday game
I know I am being negative. All my positivity was spent on 11/2/16.
There is no reason Oklahoma should ever play Thursday night. Never. I don't give a flying eff if Bob Bowlsby offered up the Oregon dance team to the entire OU fan base. Oklahoma is a college football blue blood. We don't play road conference games on a weekday night.
What does Oklahoma gain from playing a 1-7 Iowa State in Ames? Oh, and on a short week? The only saving grace being moribund Kansas the Saturday prior. Games like this are ripe for upset. I guess it shows again how bad our kicking game is or how slim we are on the defensive line. Or how our once stocked running back unit has been decimated by injury and stupidity.
Wait. I thought of one good reason; one solid reason to play a Thursday night game. An extra night of drinking entirely too much.
-
The Rest
Ummm ... so it actually happened. And all due respect Patrick, it's my turn today.
It's not as easy I thought it would be to put down in written word how I feel right now. I think everyone has someone or something that was seminal during their formative years. It could be a TV show. It could be a musical act, such as Elvis or the Beatles. It could be a friend. It could be a relative, say, your grandfather or uncle.
For me, it was the Chicago Cubs.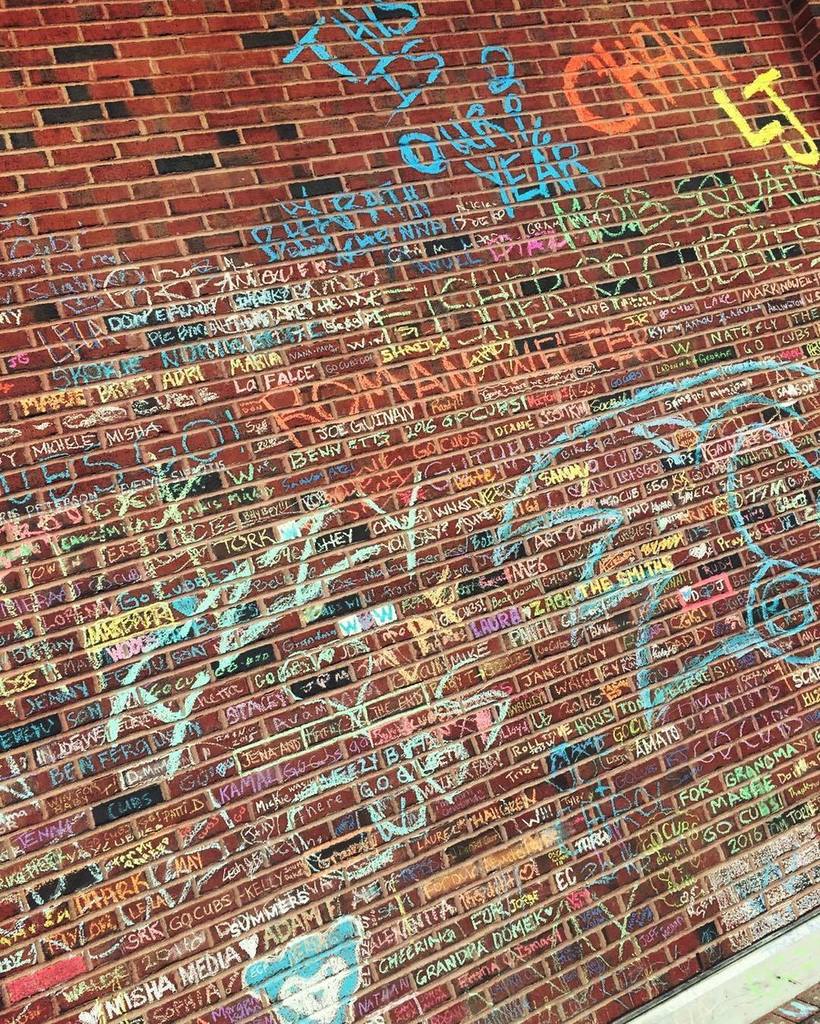 I remember the summers watching WGN and Harry Carey on the living room floor of my parents' house on 33rd and Memorial in Tulsa. I remember the brown shag carpet and the blasting air conditioner, and the broken floor model TV and he 13" TV on top. The greatness of Ryne Sandberg and Andre Dawson and Sammy Sosa. The hype of Mike Harkey. The craziness of Mitch Williams. The voice of Harry and Steve.
I remember, for Christmas and birthdays, asking for gift certificates to the small sporting outfit in Woodland Hills Mall (next to the arcade), and buying my first piece of clothing using my own money - a Chicago Cubs T-shirt. It was navy blue.
I remember asking, begging to wear number 8 on my elementary school team. Not just baseball, either. That only because the numbers didn't go higher than 20, or else I would have stabbed a teammate for 23.
In middle school, I remember playing Tulsa Little League and being drafted by the freakin' Cubs. I got to play for a team called the Cubs. I got to wear a real Cubs jersey and hat.
I remember the first time I went to Wrigley Field with my family in August of 1999. I remember walking into the stadium and taking in batting practice. I remember we lost to the Expos and Vlad Guerrero, but I also remember Sammy Sosa getting that 27th out on a long blast to deep center. Ten more feet and the Cubs win on a walk-off.
I remember 2003. I teared up twice that post-season - once for winning a playoff series, and other for losing a playoff series in the worst way possible.
I remember going to Chicago a few years ago with old friends for bachelor party. I sat in the bleachers on a cold, dreary May afternoon. And I remember catching my first (and only) live ball in the 9th inning of that Friday game against the Reds, care of Shin Shoo Choo.
I remember.
It's hokey, I know. It's silly to get emotional (as I am right now) thinking about how a sports team could evoke such great memories from childhood to middle age-dom, and how finally getting to that pinnacle can open up the glorious floodgates of unabashed happiness. But that's where I am this afternoon, as I write this article in my last year with The Lost Ogle.
I cannot express the joy and emotion that I felt at 11:47 last night. 29 years of living and dying with the Chicago Cubs. Allowing my soon-to-be 6-year-old son the opportunity to watch what his father and his father's father had been waiting for since ...
I cannot thank the 2016 Chicago Cubs enough for bringing me and my friends (J, S, and L) and my family to the same table for tears and happiness and revelry. It has been a long wait, folks.
And it was one amazing ride to the top of the mountain.
Stay in touch
Sign up for our free newsletter