Everything Else
7 Reasons to Vote "Yes" for SQ 779…
4:04 PM EDT on October 25, 2016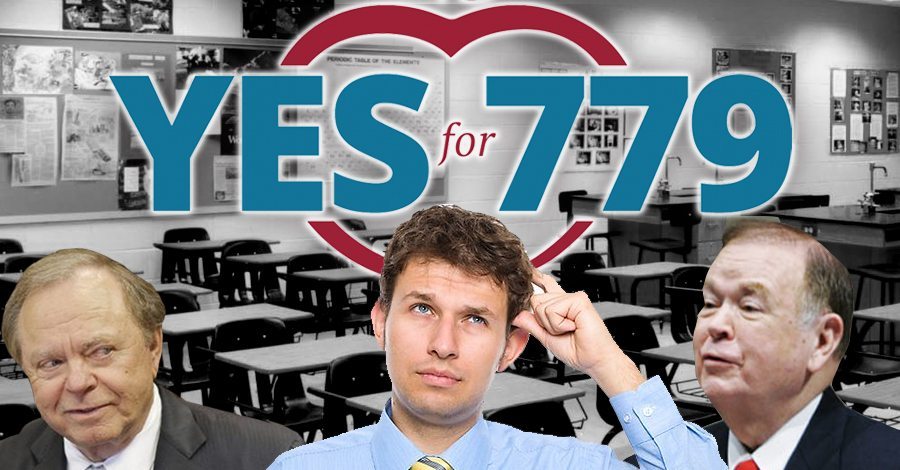 As part of our continuing coverage of this year's state questions, we take a look at SQ 779.
Heavily pushed and promoted by OU President David Boren, SQ 779 will increase our state sales tax by a whopping 22%, and as a result, give each public school teacher a $5,000 per year raise so they can buy more school supplies for their classrooms.
Here's the gist via The Oklahoma Policy Institute:
SQ 779 is a constitutional amendment that would raise the state sales and use tax by one percentage point. Of the total revenue generated by the new tax, 60 percent would go to providing a salary increase of at least $5,000 for every public school teacher. The remaining funds would be divided between public schools (9.5 percent), higher education (19.25 percent), career and technology education (3.25 percent), and early childhood education (8 percent). The State Board of Equalization would be required to certify that revenues from the new tax are not being used to supplant existing funds.
That's neat. I think we can agree that all teachers, including the lady who showed up to school without any pants, deserve a pay raise. Here are 7 reasons to vote "Yes" for State Question 779.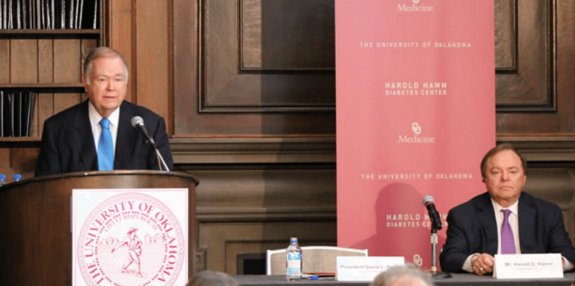 1. You made $403,475 in 2014 as a board member for Continental Resources
If I was a board member for a prominent energy company, the last thing I'd want to see is Oklahoma – which has the lowest oil and gas production taxes of any energy producing state – raise taxes on energy production to help fund education. I also wouldn't want to raise property or income taxes either, because that would disproportionately affect me and my friends with higher incomes.
I would, however, do whatever it takes to prevent those taxes from being raised. The best way to do this would be to present an alternative plan. For example, maybe I'd use my clout and influence to pitch a 22% increase in the state sales tax – you know, something that would disproportionately affect working families. I'd probably go all out, too, calling it "the only remaining hope" to "solve the education crisis." Hell, I'd even try to find away to make sure my other interests get a slice of the pie.
You have to admit, it would be a pretty smart plan, especially if it became law. Then teachers would get a raise, I'd look like a hero, and considering I'd still make six-figures as a board member for Continental Resources, the plan wouldn't have any noticeable financial impact on me or my wealthy friends.
But then again, that's just what I would do. I'm sure David Boren would do the opposite.
-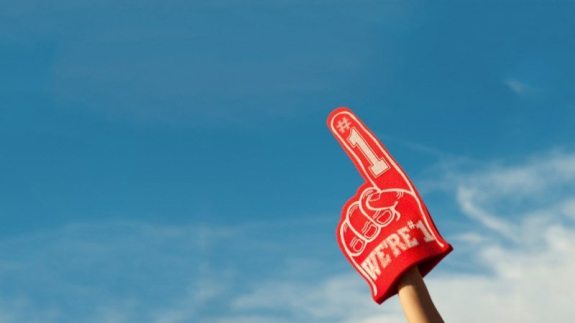 2. Oklahoma needs to be #1 in something. It might as well be in "Highest State Sales Tax."
If voters pass SQ 779, Oklahoma will have the highest state sales tax rate in the country. That may suck when you buy groceries or clothes, but considering we haven't been at the top of any list since Arkansas passed us for the top spot in teen pregnancy rate, I'll take it. It will be nice to finally be "Number One" in something again.
-
3. You value the opinion of a man who wrote such classics as "Beer For My Horses," "Trailerhood" and "Get Drunk And Be Somebody."
Yikes. How many red Solo cups of beer did Toby Keith chugged before filming that spot? He can barely stand up and keep his eyes open. I bet they tricked him into thinking it was a commercials for SQ 792.
Seriously, is a drunk cowboy the best spokesperson they can find for a campaign to fund education? They must be going hard after the coveted illiterate redneck demographic.
-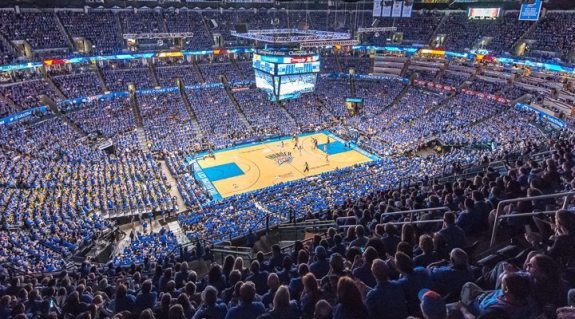 4. Screw MAPS
Since SQ 779 will raise Oklahoma's sales taxes to record levels, it will make it very challenging for cities and municipalities to raise sales taxes to fund public improvement projects like MAPS. It's one reason why the Oklahoma Municipal League has come out strongly against SQ 779.
-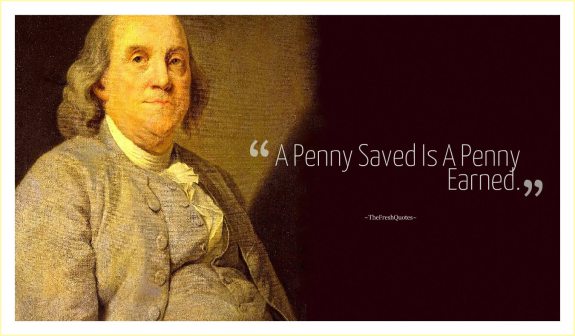 5. You believe that "A Penny Saved Is A Penny Earned" is total hogwash
It's only a penny, right?
-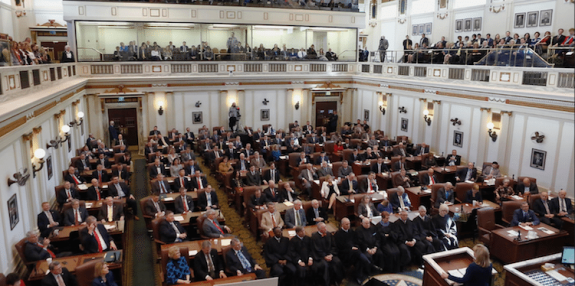 6. You don't want the Oklahoma Legislature to do anymore damage.
In a normal, functional state, determining a fair, equitable and practical plan to raise funds for education would be the job of the legislature. That would be a nightmare in Oklahoma. They would probably just try to privatize all public schools and mandate the Bible become the only science textbook. It sucks, but education is an issue better left out of their meddling hands.
-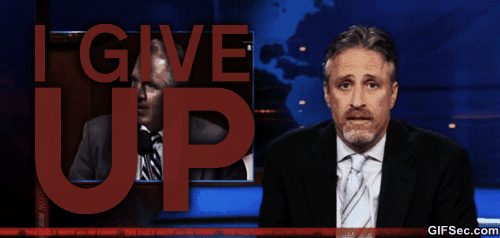 7. You've given up all hope
Overall, I'm still undecided on SQ 779. I think it's good-hearted, but extremely flawed. Although I'm for an increase in education funding, there just has to be a better way to get it done. I'd encourage teachers, parents, educators, and even students to hunker down, hold lawmakers accountable, and aggressively fight for a plan that is not only good for our teachers and students, but good for our state. I don't think a regressive tax that disproportionately affects the same people it's supposed to help does that.
Of course, I'm not a teacher. I don't have kids. The education funding crisis really doesn't impact me all that much. If you've given up all hope and are okay taking a deal offered by a wealthy board member for an energy company, I understand. Vote Yes and get teachers a raise. Just remember. You'll be sticking it to the little man.
-
Wondering about SQ 777? Here are 7 Reasons to Vote Yes.
Stay in touch
Sign up for our free newsletter